This Week's Top 5 Things You Need to Know
PLUS… Hot 5's Hot Tip | Solving Local Problems at the Local Level
PLUS… Key Dates This Week

1. ACCA Executive Director Addresses ATRIP-2 with House Democrats
Last week ACCA Executive Director Sonny Brasfield joined Democrats from the House of Representatives in a discussion of the details of the ATRIP 2 legislation. The meeting was part of the annual retreat of the House Democratic Caucus and continued a productive dialog that will be important in the Association's effort to enhance the condition of county roads and bridges.
Questions focused on the distribution formula to be used for any new revenue, the accountability measures included in the ATRIP 2 legislation, and ways to gain even more voter support for infrastructure improvements in Alabama. The event is another element in the Association's continuing efforts to raise public awareness of the need to invest in road and bridge improvements at the county level. The Association continues to encourage county officials to seek out public opportunities to discuss this important issue.
2. Motor Grader Training Begins This Week
Tomorrow kicks off the first of three weeks of Motor Grader Training this summer organized by the Association of County Engineers of Alabama. These courses, happening simultaneously tomorrow through Thursday, will be taught in Butler, Chambers, and Pike Counties. The next round will be June 20-22 in Elmore and Perry counties followed by a third round June 27-29 in Chilton, Lee, and Monroe Counties. You can read more about these first-of-their-kind courses in this month's issue of County Commission Magazine. The ACEA is planning additional training for motor grader operators in the fall.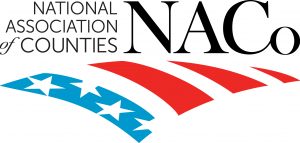 3. NACo Accepting Policy Resolutions
In preparation for the National Association of Counties (NACo) Annual Conference, NACo members are invited to submit 2017-2018 policy resolutions and platform changes to be considered at the conference. This process provides local officials with the opportunity to speak with one voice and implement change on the national level. Click here for more information.
4. Safety Deadlines Extended
County members participating in the ACCA Liability Fund that want to be considered for a Safety Award must complete a form stating what you have been doing over the past 12 months to improve safety and reduce losses in your county. We have extended the deadline, so please complete and email your form to mcollier@alabamacounties.org no later than Tuesday, June 20. Safety Awards will be presented during the Insurance Funds' Membership meeting on Tuesday, August 22, held in conjunction with the ACCA Annual Convention.
Also, it is extremely important that county members in both the ACCA Liability and Workers' Comp Funds send in their current County-wide Safety Committee List to mcollier@alabamacounties.org by Tuesday, June 20. Having outdated information could impact your county's qualification of the SIDP and any Safety Dividends and Safety Awards.
5. June Webinar Update
Since county government never sleeps and change is constant, ACCA webinars help county officials and staff leaders stay on top of the latest developments. If you are an administrator, revenue officer or member of PLAN 2018, you won't want to miss these interactive webinars this month.
Association of County Administrators of Alabama (ACAA)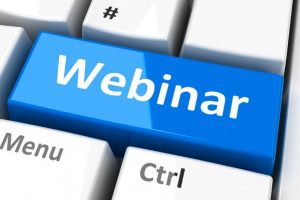 June 14, 10:30 a.m.
               PLAN 2018 Leadership Program
                              June 15, 10:00 a.m.
County Revenue Officers Association of Alabama (CROAA)
                                June 28, 2:00 p.m.
---
Hot 5′s Hot Tip
Solving Local Problems at the Local Level
Whether the problem is junk or litter or dangerous animals, counties can turn to the Limited Self-Governance Act to gain problem-solving authority – without needing local legislation. Look for County Commission Magazine in your mail this week, since the June issue takes a closer look at how counties are using this law to abate nuisances. But if you don't want to wait, take a look at www.selfgov.net. The website is devoted entirely to local decision-making with Limited Self-Governance
---
KEY DATES THIS WEEK
WEDNESDAY, JUNE 14
• 9:00 a.m. l Below 100 Class, Chilton County
• 10:30 a.m. l ACAA Webinar
THURSDAY, JUNE 15
• 10:00 a.m. l PLAN 2018 Webinar