This Week's Top 5 Things You Need to Know
PLUS…Hot 5's HOT TIP | Tell Us How You're Getting in the Leadership Game
PLUS…Key Dates This Week
1. ACCA Members Select New 2017-2018 Leadership
A new year has begun for the unified voice of county government, and expectations are high that President Steve McKinnon from Dale County will guide the Association through yet another successful year. Joining President McKinnon in his leadership this year are President-Elect Tony Cherry (Choctaw County), Vice President David Money (Henry County) and Minority Director Marcus Campbell (Sumter County). Special appreciation is expressed to Marshall County Commissioner Bill Stricklend for his outstanding service as President over the past year. Stricklend will continue to serve the organization in the role of Immediate Past President.
2. ACCA Honors Achievements at 26th Annual Awards Program
During the ACCA Annual Convention last week, we had the opportunity to honor excellence and educational achievement across all 67 counties. Awards Committee Chairwoman Laura Cobb and Committee members are commended for their efforts in selecting and awarding this year's honorees. The committee recognized: Lawrence County Commission for Excellence in County Government (Rural), Coffee County Commission for Excellence in County Government (Urban), and Roger Hayes for Outstanding Contribution to County Government. Here is a full list of the Convention's honorees, including those recognized for completing educational programs and for celebrating notable tenures in office.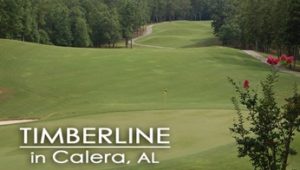 3. Team Assignments Still Available for County Golf Bash
In a few short weeks, county leaders from across the state will hit the links for another great day of fellowship, food, and golf at the ACCA 26th Annual County Golf Bash. This year's Bash is scheduled for Wednesday, September 20, 2017, at the Timberline Golf Club in Calera, Alabama. Do you want to participate in the Bash? Have you joined a team? Contact Jennifer Datcher or Jeannie Gaines today to be assigned to a team today.
4. ACCA Property Program Continues to Grow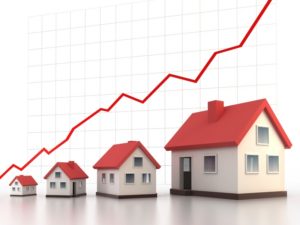 A year ago, we announced Geneva County would be the very first to have its property insured by the ACCA Liability Self-Insurance Fund, Inc.-Property Program (LSIF-PP). Since then, 40 counties and four county-related entities have followed Geneva County's lead and insured their buildings, automobiles and heavy equipment through the LSIF-PP — and even more counties are expected to join in the coming months. To request a quote for property coverage, click here to learn more about what is needed. For more information, contact ACCA Director of Insurance Services Henry van Arcken.
5. Convention Materials Available Online
The 89th Annual Convention was a huge success, due in large part to the content-rich presentations provided during the Thursday breakout sessions. Whether you want to get your hands on a copy of the detailed information about Operation Reveille, learn more about innovative ways to tackle road and bridge repairs, or find more information related to excess funds from tax sales, this link will provide you with access to any presented material you seek. Please know a few of our speakers made last-minute changes to their presentations; we will, therefore, be updating this page throughout the week.
---
Hot 5′s Hot Tip
Tell Us How You're Getting in the Leadership Game

After four days of education, conversation and networking centered on community leadership, we know you have each discovered new ideas and techniques to better lead your county. We want to hear from you! Whether you have chosen to implement a new leadership style or embark on a new project, we want you to keep us in the loop and share with us your successes. Contact Jeannie Gaines for more information.
---
KEY DATES THIS WEEK 
No key dates this week.