This Week's Top 5 Things You Need to Know
PLUS… Hot 5's Hot Tip | ACCA is Going Viral
PLUS… Key Dates This Week
1. Legislature Returns to Montgomery Tomorrow
The Legislature will reconvene tomorrow afternoon for the 14th meeting day of the 2017 session. The next few weeks will be critical for a number of county-priority bills, making it even more important to speak in "One Voice" about the issues impacting the day-to-day work of county government. Please monitor the Goat Hill Reports, which resume their regular schedule today, for detailed updates on county-related legislation.
Additionally, the four remaining ACCA County Days – scheduled for April 5th, 12th, 26th and May 3rd – will play a key role in the Association's advocacy efforts going forward. All counties are encouraged to participate. Please contact Brandy Perry at 334-263-7594 to register.
2. Not Too Late To Get "Spring Clean-Up" Supplies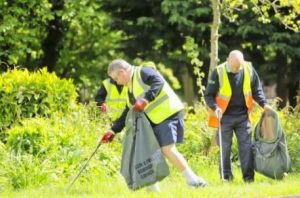 The AL PALS Annual Spring Clean-Up is scheduled for April 15-22, 2017. Community leaders in 61 counties have already picked up their bags, due in large part to the efforts of commissioners, engineers, and other county employees who are committed to spreading the impact of this program!
With only two weeks left to sign-up for the 2017 Spring Clean-Up, any county in need of additional information should contact Spencer Ryan, AL PALS Executive Vice President, at (334) 263-7737 or Jeannine Wilder, AL PALS Chapter Development Coordinator, at (256) 571-9968.
3. AAEM Announces New Board of Directors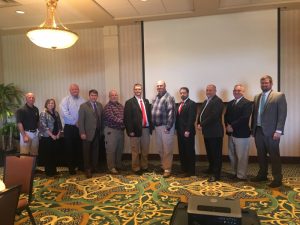 The Alabama Association of Emergency Managers elected 12 new board members at its annual conference last month in Prattville. These leaders represent counties from every corner of the state, and are looking forward to serving AAEM over the next year.
To read more about the newly elected AAEM board members, click here.
4. Counties Renew Liability Fund Participation
The Association is pleased to announce that all 57 counties currently participating in the ACCA Liability Self-Insurance Fund, Inc. have renewed their participation for the Fund's next three-year coverage period of 2018-2020. Any non-participating county that would like more information on the Liability Fund should contact ACCA Director of Insurance Services Henry van Arcken at 334-263-7594.
5. Delta Regional Authority Workshops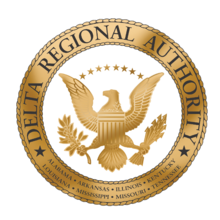 The Delta Regional Authority is hosting a series of workshops focused on economic development and disaster resiliency strategies to enhance the effectiveness of local elected officials and community leaders in the Delta region. Each workshop consists of an intensive two-day training that will cover one of the following courses – Module A: Basic Economic Development Strategies, Module B: Economic Resilience and Disaster Recovery, or Module C: Advanced Economic Development Strategies.
To learn more about participating in these workshops, please click here.
---
Hot 5′s Hot Tip 
The Association is always looking to improve its communication with the membership. County leaders are asked to watch their inboxes for the Association's inaugural Goat Hill Glance – a VIDEO legislative report!
–
–
---
KEY DATES THIS WEEK
TODAY – MONDAY, APRIL 3
•  Deadline |  Awards Applications, Assoc. of County Administrators of Ala. (ACAA)
•  Deadline | Awards Nominations, Assoc. of County Engineers of Ala. (ACEA)
WEDNESDAY, APRIL 5
•  11 a.m. | ACCA County Day #3, Montgomery
•   Alabama Jail Training Academy (AJTA) Corrections Law, Prattville (April 5-6)
THURSDAY, APRIL 6
• Alabama Jail Training Academy (AJTA) Corrections Law, Prattville (April 5-6)
MONDAY, APRIL 10
• Last day to reserve room at Perdido Beach Resort for ACEA Conference
• Last day to reserve room at Perdido Beach Resort for ACAA Conference