This Week's Top 5 Things You Need to Know
PLUS… Hot 5's Hot Tip | Keep Up the Pace
PLUS… Key Dates This Week
1. ACEA and ACAA Award Winners
Members of ACEA and ACAA benefitted from a full agenda that focused on a number of timely professional development topics at their annual conferences last week. Both organizations presented their annual awards in recognition of excellence in the fields of county engineering and administration.
Click here to view the winners
Click here to view photos of the conferences
2. ACCA Convention Awards Packet
A highlight of the ACCA Annual Convention is the Awards Ceremony where individuals and counties are recognized in a variety of categories, including a tenure in office award for long-serving commissioners. Do you know of a program, person, or innovative effort that deserves recognition? Please review the 2017 Awards Packet and make sure to submit the application by Friday, June 24th. Questions or award nominations can be submitted to Jeannie Gaines at jgaines@alabamacounties.org.
Click here to view the Awards Packet
3. Mobile County Wins NACo Achievement Award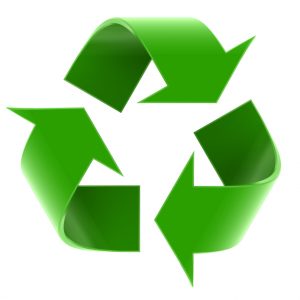 Mobile County was awarded the NACo Achievement Award last week in the category of County Resiliency: Infrastructure, Energy & Sustainability for their Three-in-One: Recycling, Job Training, Education program.
Since the program's inception in November 2014, the Mobile County Residential Recycling Drop-Off Center has recycled more than 5.85 million pounds of material, created new job opportunities, and educated over 900 students on the importance of recycling. Congratulations to Mobile County!
Read more about the project by clicking here
4. Joint Bid Gearing Up
It's time to begin gearing up for the 2018 joint bid process. Member feedback is important to the Association, so please contact Chase Cobb at ccobb@alabamacounties.org with suggestions for additional items to include in this year's bid offering—or if you have had any issues or comments on any of the items on this year's list. Thinking about serving on the 2017 Joint Bid Committee? Contact Chase for more information on ways to serve.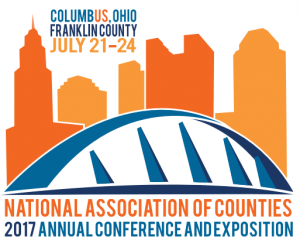 5. Plan Ahead for NACo
The NACo Annual Conference is scheduled for July 21-24, and this year's schedule is packed with numerous educational, professional development, and networking opportunities for county leaders. With the conference only a few weeks away, those planning to attend are encouraged to get a jump-start on their plans by reviewing the schedule today.
---
Hot 5′s Hot Tip
Keep Up the Pace!
With only four days left in the 2017 Legislative Session, it is important that county leaders keep up the pace and continue to speak with ONE VOICE at the Alabama Statehouse. A number of county-related bills are in position for final passage this week. As House and Senate members rush to consider a flurry of bills in the final days of the session, contact from county leaders will be especially impactful in determining the legislative priorities for the week.
County officials are urged to monitor their inboxes for Goat Hill Alerts that contain immediate action steps. Don't forget! The last regular legislative webinar of this year will be on Thursday at 2:00.
---
KEY DATES THIS WEEK
THURSDAY, May 18
•  2:00- Legislative Webinar