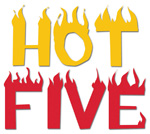 District meeting update
So far 175 people have registered for the 2012 District Meetings, which kick off in Troy next week. Register here.
2012 ACCA Directory
You may recall that we have moved to an annual directory, so the newly updated one will be distributed at the district meetings. Many thanks to administrators for all their help proofing the information!
E-verfiy in effect
Alabama's new E-verify requirements for government contracts went into effect on Sunday. Get the details and some helpful info here.
Support for 9-1-1 bill grows
Verizon has joined the coalition supporting the 9-1-1 reform legislation, leaving no known opposition from any telecommunication company.
Happy New Year to the Joint Bid Program
New prices and items have become available, so start your shopping online.