Here is a collection of presentations and handouts used during the many educational sessions at the 86th Annual ACCA Convention. Many of them will also be available permanently on the Resource Pages for AAND, ACAA, ACEA (members only), CROAA and Jails & Law Enforcement.
If you do not find what you are looking for, please contact Sallie Gowan (sgowan@alabamacounties.org or 334-263-7594).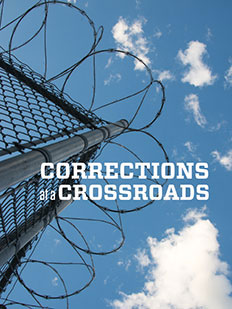 TUESDAY, Aug. 19, 2014
CROAA Education Session
Audit Information Sharing
Rouen Reynolds, Revenue Manager, Sales & Use Tax Division, ADOR
Changes to the Tax Payer Bill of Rights
Kirk Keith, Tuscaloosa County Special Tax Board Manager
WEDNESDAY, Aug. 20, 2014
Opening General Session (Morning)
Pressure on Prisons
John Speir, Ph.D., Applied Research Services, Inc.
Mr. Speir has seen firsthand what other states around the country have done in situations similar to ours. He will talk about how other states have tackled sentencing reform and how a consensus on this issue is vitally important to an overall solution to the problems we are facing.
State of the Alabama Prison System
Kim Thomas, Commissioner, Alabama Department of Corrections
Commissioner Thomas will talk about a timeline and roadmap for reform and tell us how he sees counties fitting into the changes that are surely coming to our state in the near future.
A Look at Lower Cost Solutions: Community Corrections and Drug Courts
Jeffery Williams, Deputy Commissioner, Alabama Department of Corrections
Today, Community Corrections programs operate in most Alabama counties — serving to provide alternatives to traditional incarceration, to reduce overcrowding in Alabama's prison system and to help offenders reintegrate into society. As state leaders search for viable alternatives to new prison construction, some will certainly tout Drug Courts and other community corrections efforts as important parts of a comprehensive solution.
Afternoon Concurrent Sessions 
Serving Veterans: Improving YOUR Community Services
Hon. Stan Batemon, Chairman, St. Clair County
Mary Bell, NACo Financial Services Director
Rear Admiral W. Clyde Marsh, USN, Commissioner, Alabama Department of Veterans Affairs
Veterans need our support just as much if not more when they come back from serving our country and attempt to transition into civilian life. The NACo Veterans and Military Services Committee and AlaVetNet are both working to address veterans services at the local level.
Grassroots Support: Citizens Academy Successes in Henry County and Russell County
Hon. David Money, Chairman/Probate Judge, Henry County
Hon. Chance Corbett, Commissioner, Russell County
We all wish the public understood and appreciated county government better. Come listen as two counties took that hope and acted on it with great success. These two counties created a program to orient and educate everyday citizens on all major county departments and the inner workings of county government.
Property Tax at Risk: The "Real" Story on HB 458
Hon. Don Armstrong, Shelby County Revenue Commissioner
In the 2014 session of the Alabama Legislature, a bill was introduced to give a drastic break on property taxes to developers of a certain type of subsidized housing. With significant help from tax officials around the state, ACCA fought back and the bill did not advance. However, the bill is almost certain to reappear in 2015 and counties need to be ready to fight this legislation.
SEC's New Continuing Disclosure Initiative
Alston Ray, Attorney, Butler Snow
This session will break down the SEC's new Municipal Bond Self-Reporting Initiative. Come hear about what has changed, what this means for your county, and what to do if you think you need help.
EMA 101: Investing in Emergency Management
Anita McBurnett, President, AAEM, and Marshall County EMA Director
LaTonya Stephens, Operations Section Chief, Alabama Emergency Management Agency
County EMAs depend on federal grants for everything from disasters to daily operations. Counties need to plan how to fund this vital service if those dollars disappeared. County and state emergency managers will provide information on public assis­tance, disaster reimbursement and the county commission's responsi­bility for this critical function.
Revenue at Risk: Pending Court Cases that Threaten County Taxes and Fees
Ken Webb, Attorney, Webb & Eley, P.C.
There are a number of significant cases moving through the court system that could have a dramatic impact on county funds. With class actions challenging solid waste fees and property tax levies and another case headed to the US Supreme Court, counties have a lot at stake.
Open Meetings: Updating the Changing Requirements
Mary Pons, ACCA Association Counsel
Even well-meaning and well informed county officials can benefit from expert guidance on how to follow the Open Meetings Law in the many situations they encounter on a daily basis. Come hear this update on the Open Meetings Law and make sure you are following the correct procedures.
Debt Collection: Implementation of ACCA's Set-Off Program (PDF and zip file of Word .docs)
Sonny Brasfield, ACCA Executive Director
ACCA is quickly laying the ground work to get the new debt recovery program up and running on a pilot basis for 2015. Details will be provided on what counties will need to do to be in position to take advantage of the new law as the program expands.
THURSDAY, Aug. 21, 2014 
MORNING BREAKOUT SESSIONS
Commissioners (see also Commissioners & Engineers Combined Breakout below) 
Mental Health Services in County Jails
Jon Garlick, Mental Health Officer, Calhoun County Sheriff's Department
Liability Considerations When Housing City Inmates in County Jails
Ken Webb, Attorney, Webb & Eley, P.C.
Report from North Jackson Street
Sonny Brasfield, ACCA Executive Director
Engineers (see also Commissioners & Engineers Combined Breakout below)
Legislative Update (Call B4 You Dig, Advertising of Bid Notices  and Prompt Pay)
Mary Pons, ACCA Association Counsel
Storage Tank Trust Fund Reimbursement Guidelines
James Thrash, ADEM
A State Dam Safety Program in Alabama  with YouTube clip 
Joe Meads, P.E.,  Legislative Chair for the Alabama Section of the American Society of Civil Engineers & Principal/Owner of  Sain Associates Inc.
Renee Casillas, Executive Director, American Council of Engineering Companies of Alabama
Kevin Blake, P.E., President of the American Council of Engineering Companies of Alabama and Vice President, CTL, Inc.
Sallie Gowan, ACCA Director of Communication
Administrators & CROAA (see also Administrators, CROAA, AAND & AAEM Combined Breakout below)
Department of Revenue Update
Julie Magee, Alabama Revenue Commissioner
AAND (see also Administrators, CROAA, AAND & AAEM Combined Breakout below)
Legislative Update
Sallie Gowan, ACCA Director of Communication
AAEM (see also Administrators, CROAA, AAND & AAEM Combined Breakout below)
New Commissioner Handbook (presentation and Cullman County sample as PDF and Word .doc)
Phyllis Little, Cullman County EMA Director
Commissioners & Engineers Combined
ATRIP Update
Ed Austin, Innovative Programs Bureau Chief, ALDOT
Road Vacation and Subdivision Regulations
Mary Pons, ACCA Association Counsel
Improving Safety at Railroad Crossings
Will Miller, Norfolk Southern
Elizabeth Kennedy Lawlor, Norfolk Southern
Ryan Gustin, CSX
Jane Covington, CSX
Donald Lovelace, ALDOT
Jeffrey McInerney, ALDOT
Administrators, CROAA, AAND & AAEM Combined Breakout
Generational Challenges in the Workplace
William Saucer, Ph.D., Professor of Management and Higher Education, Auburn University