This Week's Top 5 Things You Need to Know
PLUS… HOT TIP: Toolkit for National Preparedness Month
PLUS… Key Dates This Week
1. Vote for Butch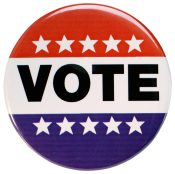 Butch Burbage, finance director for Shelby County, currently represents county and city employees on the Local Government Health Insurance Board. His term expires in December and Butch is seeking re-election.
Ballots will be mailed to all health insurance participants on September 21 with a short window for returning the ballots – just a week. It is very important that we keep a county voice on this board, which makes decisions on coverage, premiums and other operational matters for the health insurance program.  Please Vote for Butch and encourage your county employees to do the same.
2. Prepping for the 2017 Regular Session
In an effort to further involve the ACCA affiliate groups in the Association's legislative process, each affiliate legislative group has been invited to serve on President Bill Stricklend's 2017 Legislative Review Task Force. This Task Force, which also includes county commissioners, was convened to provide recommendations to the Legislative Committee in the development of the 2017 Legislative Platform. These groups will meet at the ACCA headquarters over the course of four weeks, with the first two meetings (CROAA and ACEA) scheduled for September 26.
3. Registration Closes Next Week on Classes for Administrators & Revenue Officers
The County Government Education Institute's next two classes are specifically tailored for county professionals, and regular registration ends next Wednesday. Both are scheduled for Oct. 5-6 in Prattville. Tap the links below for complete agendas and registration info.
County Administration Update
This agenda is filled with hot topics from the November elections to the overtime dilemma to counseling problem employees, and Tom Albritton, executive director of the Alabama Ethics Commission is speaking about the Whistleblower Protection Act.
CROAA: Enforcement of Local Taxes & Licenses
In just two days, veteran county revenue officers and experts from the Alabama Department of Revenue will cover all the enforcement basics in addition to best practices for challenging situations such as farmers' markets and food trucks.
4. PALS Spring Clean-Up Report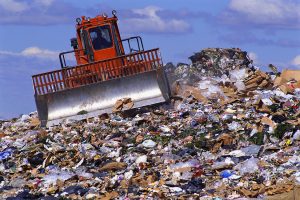 Thank you to all the counties and county-related entities that participated in this year's "Don't Drop It On Alabama" Spring Cleanup. PALS has reported that 65 counties participated in this annual statewide cleanup effort and, so far, over 320 tons of trash that was collected has been reported from 80% of the participants. If your county or county-related entity is one of the 20% that has not returned your Reporting Form, please take time to fill it out and return it to PALS as soon as possible. For more information, contact Spencer Ryan, executive vice-president, at 334-263-7737 or Jeannine Wilder, chapter development coordinator, at 256-571-9968.
5. Energy Grants and Training
Grants | Energy-Efficient Retrofits of Local Governments – The Alabama Department of Economic and Community Affairs (ADECA) has announced a second round of funding opportunities. Applicants who submitted proposals in response to the July RFP may submit an additional proposal, but it must be a new and separate retrofit project. Deadline is Sept. 26.
---

Hot 5′s Hot Tip

Toolkit for National Preparedness Month
In honor of National Preparedness Month, you can find a complete toolkit of social media graphics, messages and hashtags to help you promote the "Don't Wait. Communicate" theme. This week's focus is preparing through service, with pre-written social media messages such as:
Joining a local #CERT program is a great way to give back. Find a team near you and #volunteer today! http://1.usa.gov/NVaxu3 #NatlPrep
---
 
KEY DATES THIS WEEK
SEPTEMBER 14-15, 2016
ACCA Board Seminar