DO YOU DEAL WITH DIFFICULT PEOPLE?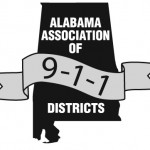 If you deal with difficult people, you want to be sure that you participate in this year's annual Workshop of the Alabama Association of 911 Districts.  The event is scheduled for July 18 – 19, 2017 at the Montgomery Marriott Prattville Hotel & Conference Center at Capitol Hill in Prattville, Ala.
Joyce Brooks, author and motivational speaker, will provide insight into those difficult people who challenge us every day as well as those who unexpectedly crash into our lives.  She enlivened county administrators at this year's annual conference and is certain to provide insight that will be helpful back home.
The Workshop agenda also includes a session on Audit Findings of the Alabama Department of Examiners of Public Accounts.  They will give you an update on items you need to know about your audit.
We are waiting on volunteers with innovative ideas or new approaches to solving problems to participate in the Roundtable Discusssion during the workshop.  If you are willing to participate in the Roundtable Discussion, contact Jennifer Datcher.
Registration for the workshop is $100 per person.  You can register by clicking here.  The deadline for early registration is Monday, July 3.  Registration after July 3 will be $115 per person.
Click here to view the workshop agenda.