GET IN THE GAME
89th ACCA Annual Convention
The crowd is cheering. The lights are on. The scoreboard is set. It's time to get off the sidelines and Get in the Game.
Preview the convention program
This year's Annual Convention Opening General Session will focus on leadership at every level of government. How do county leaders work effectively with state leaders? What do national leaders need from our local leaders? Who steps up to the plate when problems arise on the county level? It takes a team to pull off a winning season.
The highlight of the Opening General Session will be "Get in the Game: Voices from the County Courthouse", a roundtable discussion hosted by award-winning National Public Radio correspondent, Debbie Elliott. She'll be joined by two panels of veteran county leaders who will participate in an open and candid discussion about issues that every local leader inevitably encounters, along with tips and tricks of the trade for working together with county colleagues to produce solutions to common- and not so common- problems. This roundtable will be tremendously enlightening, and we encourage all county leaders to make plans to attend.
Thursday's agenda will begin with individualized breakout sessions. Each breakout session will feature applicable topics presented by speakers who have worked in the field and can provide practical education and valuable input. Breakout sessions are crucial because they give you the opportunity to participate in discussions and ask questions that apply to your particular field. You can't get in the game unless you study the playbook.
The ACCA 89th Annual Convention will provide county officials and employees with the opportunity to learn new skills and grow as leaders. Do not miss out on your chance to show what you're made of and Get in the Game.
---
Perdido Beach Resort Sold Out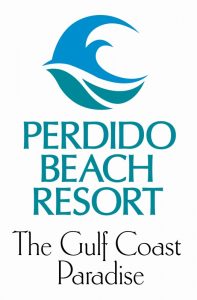 The Perdido Beach resort has reached capacity for the week of the ACCA Annual Convention. Those who wish to be put on a waiting list may contact Jeannie Gaines.
---
Overflow Reservations at The Phoenix
For those wishing to stay next door to the convention, the Association has an option for you. The Phoenix East Condominiums provide a close and comfortable stay just steps from the Perdido Beach Resort. To make a reservation please call Brett Robinson at 888-633-7101 and use the group code 1135360. Multi-bedroom units are available.
---
 Electing the Association's Leadership
Thinking of running for the ACCA  Board of Directors?
One of the most important elements of the ACCA Annual Convention is the election of commissioners to lead the Association.
*NOTE: Online group registration is again available! As a reminder, you will be required to enter payment by credit card or PayPal at the time of registration, per vote of the ACCA Board of Directors in 2011.