Registration Open to Jail Administrators ONLY
Registration fee includes all materials, program development, copyright fees and breaks.  The schedule includes ample break time for lunch, which is not included in the fee.  There are several restaurants in the area for convenience.
If you plan to stay overnight in Prattville, you can call the Marriott Legends for room rates at 1-800-468-3571 or call the Courtyard Montgomery Prattville for room rates at 334-290-1270.  There are several hotels around the Marriott Legends if you want to find lower rates.
*NOTE: Online group registration is again available! As a reminder, you will be required to enter payment by credit card or PayPal at the time of registration, per vote of the ACCA Board of Directors in 2011.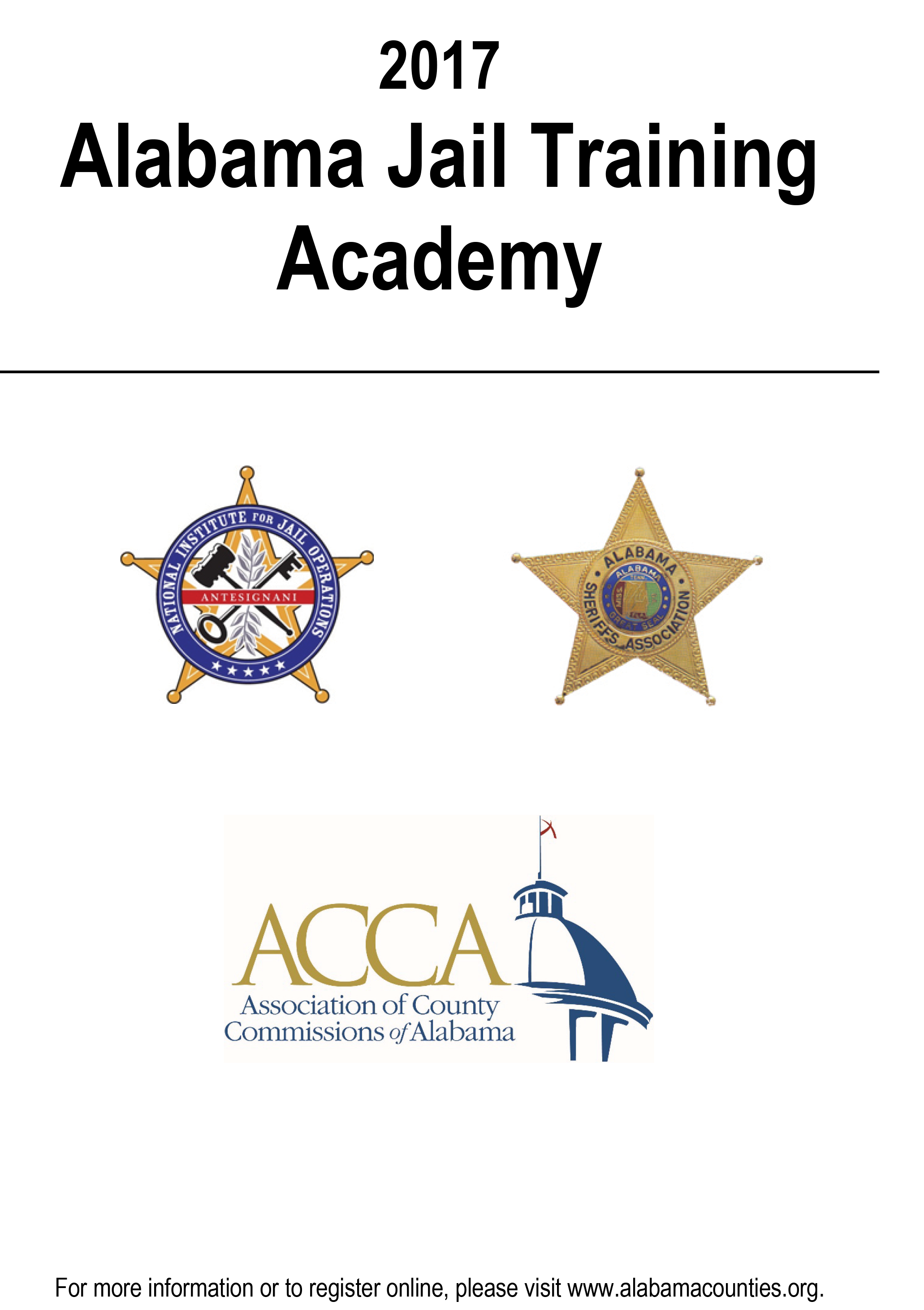 2017 AJTA Booklet (PDF)
Schedule
Course Descriptions
Registration Instructions