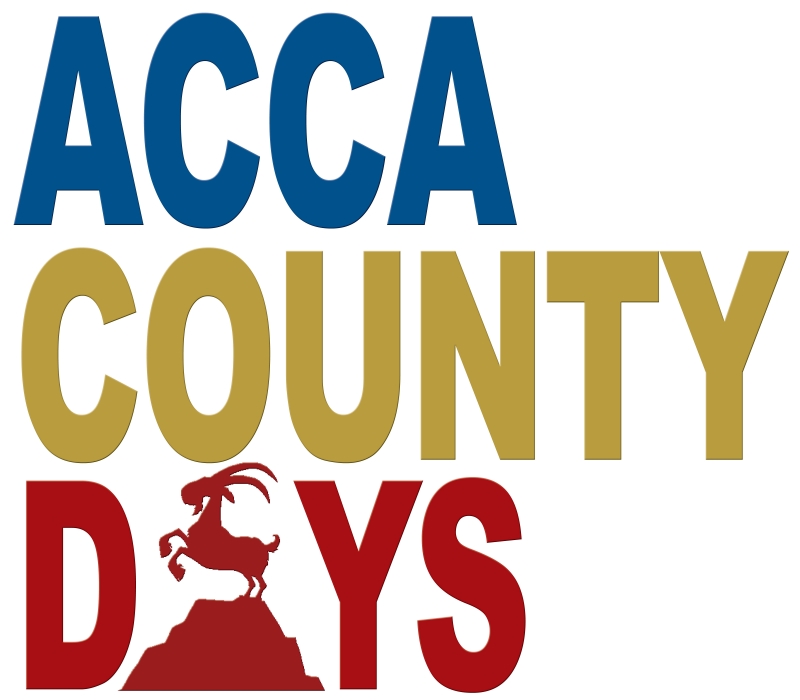 Printable Flier | County Days 2018
As an important part of our effort to ensure the Alabama Legislature is constantly hearing "67 Counties, One Voice", we will once again be hosting County Days during the 2018 Legislative Session. Each county has been assigned one day to come to Montgomery and "walk the halls" to help make sure all your legislators are aware of – and supporting – the interests of county government when considering legislation. Representation from each county on its day will be key to the success of this effort. All county commissioners and all key staff are encouraged to participate and join us at the Statehouse on your day.
The schedule for each County Day is set out below and should not require an overnight stay. More details will be distributed as each County Day draws near, but please get this date on your calendar and make plans now to participate in this important event.
SCHEDULE
11:00 a.m.


Briefing and Lunch at the ACCA Office
*Before Lobbying


Filming and ALCountiesTweet Session at Studio 67 (optional)
Noon


Lobbying at the Alabama Statehouse
*After Lobbying


Filming and ALCountiesTweet Session at Studio 67 (optional)
---
Wednesday, Jan. 31, 2018
Colbert, Cullman, Fayette, Franklin, Lauderdale, Lawrence, Limestone, Madison, Marion, Morgan, Walker, Winston
Wednesday, Feb. 7, 2018
Blount, Calhoun, Cherokee, Clay, DeKalb, Etowah, Jackson, Marshall, Shelby, St. Clair, Talladega
Wednesday, Feb. 28, 2018
Baldwin, Butler, Choctaw, Clarke, Conecuh, Escambia, Marengo, Mobile, Monroe, Washington
Wednesday, March 14, 2018
Bibb, Dallas, Greene, Hale, Jefferson, Lamar, Lowndes, Perry, Pickens, Sumter, Tuscaloosa, Wilcox
Wednesday, March 28, 2018
Chambers, Chilton, Cleburne, Coosa, Lee, Macon, Randolph, Russell, Tallapoosa
Wednesday, April 4, 2018
Autauga, Barbour, Bullock, Coffee, Covington, Crenshaw, Dale, Elmore, Geneva, Henry, Houston, Montgomery, Pike