The 2018 Legislative Priorities were presented to the ACCA Board of Directors and approved at its meeting on December 6, 2017. The Board of Directors directed the ACCA Staff to actively pursue passage of legislation on any or all of the strategic goals.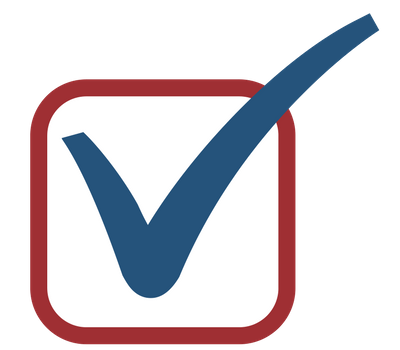 Improving Emergency Response in Alabama
UPDATE

Status: Act 2018-94 signed by Gov. Kay Ivey
In the midst of a natural disaster, external conditions often make it difficult for local government bodies to convene a quorum, which delays their ability to make critical decisions that protect the community. This act authorizes the county commission chairperson to declare that emergency conditions exist in the county, following an official declaration by the Governor's Office. This change will allow local governments to be more prompt and efficient in the delivery of services to citizens during emergency situations.
Additionally, the Alabama Disaster Recovery Program already provides financial assistance to counties and municipalities following certain disasters. This act also authorizes the Alabama Disaster Recovery Program to provide financial assistance to individuals and certain nonprofit facilities.
---
Infrastructure: Funding for Roads and Bridges
The need for construction, maintenance, and repair of county roads and bridges continues to exceed available revenues for counties to undertake necessary projects. The Association proposes to continue, working with a coalition of business leaders, the Alabama Department of Transportation, and other interest groups, in pursuing legislation to provide adequate funding for state and local road and bridge projects utilizing the current gas tax formula.
---
Medicaid Reimbursement Cap for Inmates
Fact Sheet
SB174 would cap inpatient and outpatient inmate medical costs at the current Alabama Medicaid rate when no agreed upon rate or fee exists between a county and a medicalservice provider. This change in the law has the potential to save county governments millions of dollars in inmate medical costs.
---
Workers' Compensation Claims
Fact Sheet
This legislation that would allow local government workers' compensation programs to process claims through the Local Government Health Insurance Program (LGHIP) utilizing BlueCross BlueShield. In order to implement this program adjustment, LGHIP's authority needs to be expanded to include the processing of workers' compensation claims. Amending the current law will potentially be a significant cost benefit to counties and improve efficiency with the current system.
---
Purchasing Air Units for Local Governments
Fact Sheet
Local governments and school boards purchase a number of items from approved purchasing cooperatives. This bill would allow a limited exception for the purchase and installation of heating and air conditioning units for county, municipal and local school boards from those national cooperatives approved by the Department of Examiners of Public Accounts.
---
Updates to Simplified Sellers Use Tax (SSUT)
Fact Sheet
The Association, in collaboration with the Department of Revenue, supports technical changes to the SSUT law that will ensure the efficient collection of this emerging revenue source for state and local governments. These technical changes will ensure out-of-state online retailers do not have a competitive advantage over in-state businesses.
---
Dark Store Theory
NEW! Fact Sheet
Championed among big-box stores, the Dark Store Theory is a property valuation concept that suggests commercial properties be appraised and valued as if they are vacant or "dark." These retailers argue that their stores should be assessed based on "comparable sales," stating that their stores are built for a specific purpose and would have little appeal to the next occupant, diminishing the property's value.
---
 Expiration Date for Tax Incentives
SB 187 proposes a constitutional amendment that would limit the duration of tax incentives to seven years.
---
Retirement Benefits
NEW! Fact Sheet
Local government and agency employees who are members of the Employee Retirement System (ERS) are classified as Tier I or Tier II members based on their hire date. Currently, the retirement benefits offered to Tier I employees are significantly better than those offered to Tier II employees. Naturally, with the continued economic development and industry growth in Alabama, it is critically important that local governments possess the means to remain competitive in the job market and retain and attract talented employees.
HB344 would improve local governments' ability to offer a top-notch benefits package to aid in the recruitment and retention of quality employees by allowing local units to provide its Tier II employees the same retirement benefits as its Tier I employees.
---
Sale of Tax Liens
Under existing law, counties have the option to sell their outstanding tax liens on real property. The purchaser of the tax liens obtains the right to collect all delinquent taxes, penalties, interest, and costs with respect to the property. HB 354 would revise the tax lien sale procedures for counties to authorize tax liens to be sold at auction to the bidder with the lowest interest rate.
---
Forever Wild Land Trust
Under existing law, property that has been acquired by the Forever Wild Land Trust is not subject to ad valorem taxation.  HB 362 proposes a constitutional amendment that would require the Forever Wild Land Trust to pay counties annually an amount in lieu of the ad valorem tax that would be paid on property in the county acquired by the Forever Wild Land Trust.
---
Surety Bonds in Sales Tax Remittance
Under existing law, any person making retail sales of tangible personal property is required to obtain a license from the Department of Revenue. The licensee is required to collect sales tax from its customers and hold these taxes in trust for the state. The licensee must remit these taxes to the Department of Revenue as they become due.
SB 253 would require certain businesses registering for a new sales tax license or renewing an expired or cancelled license to acquire a one-time surety bond for a two year period and require certain existing licensees who become non-compliant to purchase and maintain a one-time surety bond for a two year period in order to ensure that the trust fund taxes collected by a licensee are received by the state.
---