This Week's Top 5 Things You Need to Know
+ Hot 5's HOT TIP  |  Tweet this now! (Sample tweet provided below.)
+ Key Dates This Week
1. 2018 Legislative Session begins tomorrow; Here's what you need to know 
Alabama legislators will gather on Goat Hill tomorrow to begin the 2018 Regular Legislative Session. Here's a breakdown of what you need to know: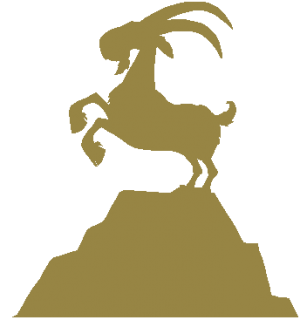 The Association will be proposing a series of bills this session, but three have already been prefiled — HB56 and companion bill SB43, related to counties' emergency powers, and HB69, related to NACo purchasing. Read an overview of these bills, or read the bills in their entirety: HB56, SB43, HB69
The Association is using a simpler and more efficient bill tracking system this session. Here is where you can access tracked bills.
The Association is changing the way it communicates with you this session. Learn about the changes in this webinar.
In case you missed Friday's Goat Hill Glance with Sonny Brasfield, watch it now.
2. ALCountiesTweet competition to begin alongside Legislative Session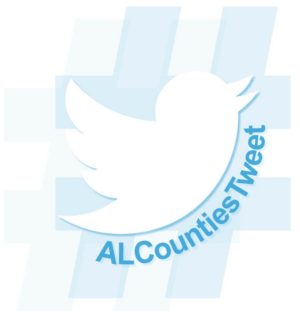 The ALCountiesTweet competition will kick off tomorrow as lawmakers return to Montgomery for the 2018 Legislative Session. Once again, here's a list of things you need to know:
ALCountiesTweet is a friendly Twitter competition among all 67 counties. The county with the highest number of legislative-focused tweets or tweets to legislators wins!
ALCountiesTweet is counties' opportunity to reach the 61% of the Alabama Legislature that's on Twitter and using the social media platform to make decisions on legislation.
ALCountiesTweet is open to anyone and everyone. But be sure your tweets have a legislative focus and that you use hashtags #ALpolitics and #Your County (e.g., #Autauga, #Winston) in EVERY tweet. (This is how the winning county will be determined.)
ALCountiesTweet information can be found in the Goat Hill Guide, located on the ACCA homepage, and in the ACCA67 app. You can also read more about ALCountiesTweet or check out this video about the competition.
3. Study the County Legislative Playbook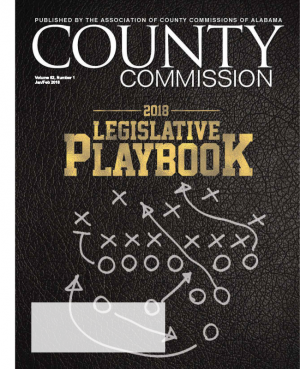 The 2018 Legislative Playbook (or the January/February issue of the County Commission Magazine) has officially hit mailboxes in all 67 counties. Inside the Legislative Playbook, you'll find everything you need to know about the legislative process and how you can get involved this session to make some game-changing plays for county government. Be sure to study the County Legislative Playbook from cover to cover, and keep it close by — there will be times during the session you'll need to refer to it.
Find a digital version of the 2018 Legislative Playbook here.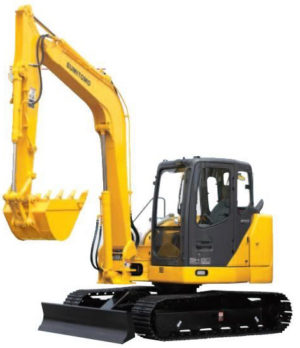 4. Still need a New Year's resolution? Use the Joint Bid Program
Save time and money this year by utilizing the County Joint Bid Program for purchasing. The program's process is now better than ever for purchasing options with heavy equipment items, and new items are already available for purchase (and linked below). *Note: Requirements of the Competitive Bid Law have already been satisfied.
5. ACCA Insurance Funds, Ala. Fire College offer Driving Simulator training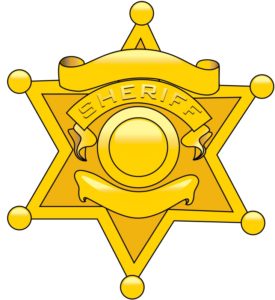 In an effort to curb law enforcement automobile losses, the ACCA Insurance Funds are working with the Alabama Fire College (AFC) to train deputies around the state on the AFC Mobile Driving Simulator. Sheriff's offices in counties currently participating in the ACCA Liability Self-Insurance Fund and/or the ACCA Workers' Compensation Self-Insurers' Fund are invited to participate in this training, which is part of the 2017-2018 Safety Incentive Discount Program (SIDP).
View the current list of Driving Simulator training dates and locations here. For questions regarding the Driving Simulator training, contact Marcia Collier.
---
HOT TIP
Tweet this now! (Copy and paste the red text directly below.)
The 2018 Regular Legislative Session begins tomorrow. Looking forward to working with @alabamacounties to make this session a productive and beneficial one for all 67 Alabama counties. #ALpolitics #Your County
How do you tweet this?
Step 1: Copy the red text above.
Step 2: Open your Twitter app, or visit twitter.com and log in.
Step 3: Find the quill pen icon (app) or the "Tweet" button (online). Click on it.
Step 4: Paste the copied text into the text box that appears. Remember to type in #Your County (e.g., #Autauga, #Winston) at the end of the tweet.
Step 5: Press "Tweet." You're done! Congrats!
---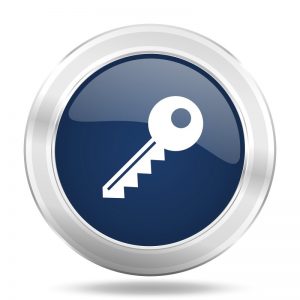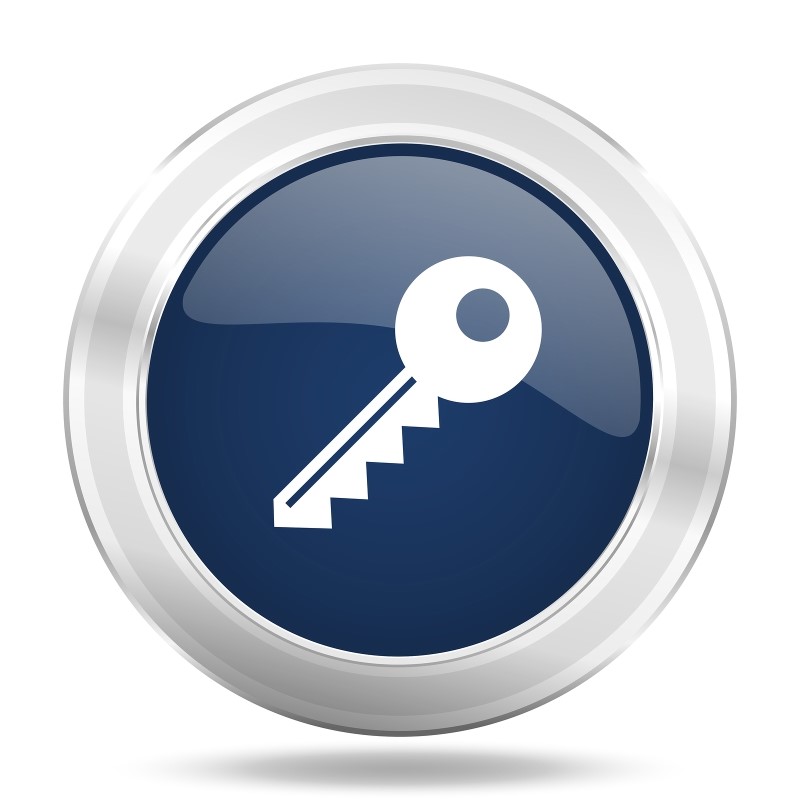 KEY DATES THIS WEEK
MONDAY, JAN. 8 – SATURDAY, JAN. 13

SIDP Driving Simulator for Deputies | Randolph County


TUESDAY, JAN. 9
Alabama Regular Legislative Session Begins
ALCountiesTweet Competition Begins
AAND Webinar | 10:30 a.m.