This Week's Top 5 Things You Need to Know
PLUS… Hot 5's Hot Tip | Legislative Wrap Up
PLUS… Key Dates This Week
1. Annual Convention Hotel is Full
The Association's block of hotel rooms at the discounted convention rate is almost gone. If you only need accommodations for the night of Tuesday, Aug. 2, there may still be a room or two available. At present, if you want to stay multiple nights at the Perdido Beach Resort, there are no rooms at the convention rate.
If you have yet to book your room for the convention, there are overflow accommodations available at the Phoenix East, just steps from the convention venue. To book your room at the Phoenix East, please call Brett Robinson at 888-633-7101 and use the group code 1135360. Multi-bedroom units are available.
Click here to read the second edition of Convention Notes
2. State Travel Reimbursement Not Available for Registrars' Meeting
Secretary of State John Merrill has informed the members of the Boards of Registrars that the state will not provide reimbursement for travel costs to this week's meeting of the Alabama Association of Boards of Registrars. Clay Helms, assistant director of elections in the secretary of state's office, communicated this change to registrars by email. (click here for a copy of the content of the email) However, please be advised that t ravel reimbursement will be provided for official state training, organized by Merrill's office, that will be offered regionally beginning in June.
3. Back-to-School Sales Tax Holiday Deadline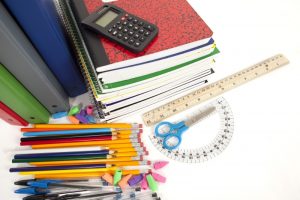 As a reminder, if you have not done so already, counties wanting to participate in the state's 2017 "Back-to-School" sales tax holiday will likely need to vote on the matter at their very next commission meeting. With school starting earlier in many places, the Legislature moved the holiday from August to the third full weekend of July – starting this year. To exempt county sales taxes during the holiday, commissions must pass a new resolution and forward it to the Alabama Department of Revenue. The link below provides additional detail.
 "Back-to-School" Sales Tax Holiday, Alabama Department of Revenue 
4. Trustees to Review Insurance Funds' Activities
The Boards of Trustees for both the liability and workers' compensation self-insurance funds will meet next week to review the funds' activities for the past six months. Both funds continue to experience growth and expansion in services to Alabama counties. All 57 county commission members of the liability fund have renewed their participation through at least December of 2020, and almost 40 counties are now participating in the property insurance program.
The meeting will also include an orientation session for several new trustees, including:
Liability
Hon. Tommy Bowers, St. Clair Co.
Hon. Ricky Burney, Clay Co.
Hon. Arthur Crawford, Hale Co.
Administrator Meredith Hammond, Marengo Co.
Treasurer Kim Creech, Baldwin Co.
Workers' Comp
Hon. Charles "Chic" Gary, Dale Co.
Hon. Cattie Epps, Russell Co.
Hon. Michael Williams, Greene Co.
Hon. Kelvin Cunningham, Talladega Co.
5. Free 2020 Census Information Session

Billions of federal dollars are allocated every year based on U.S. Census data, and work is underway now on the GIS maps that will be the starting point for the 2020 Census.
The only opportunity for county officials and staff GIS experts to have input on the address list is during a series of regional information sessions beginning June 12. Use the link below for a complete schedule and more information about the Local Update of Census Addresses (LUCA) Operation.
For more information, click here.
---
Hot 5′s Hot Tip
Legislative Wrap Up
The 2017 Legislative Session has come to an end, but the Association staff is still working tirelessly to provide you with information on the bills that will affect Alabama's counties. This week you will receive the final legislative report that will include all county related and local bills from this year's session. Please monitor your inboxes for the final report, and contact a member of the Association's policy team with any questions or comments.
---
KEY DATES THIS WEEK
TODAY – MONDAY, MAY 29
ACCA Office Closed in Observance of Memorial Day
SATURDAY, JUNE 3
• National Emergency Number Association (NENA) Annual Conference