This Week's Top 5 Things You Need to Know
+ Hot 5's HOT TIP  |  Watch Friday's Goat Hill Glance here, and then tweet this! (Sample tweet provided below.)
+ Key Dates This Week
1. Ala. Transportation Infrastructure Task Group to meet Wednesday, hear about county needs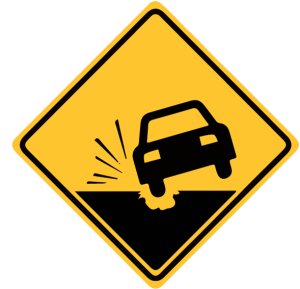 Led and constructed by Senate President Pro Tempore Del Marsh, the Priority Transportation Projects Task Group of the Alabama Transportation Infrastructure Commission will hold its next meeting Wednesday, Feb. 7, at 3:30 p.m. in Room 200 of the Alabama Statehouse. Charged with developing a prioritized list of transportation infrastructure projects across the state, the Task Group will hear Wednesday from Elmore County Chief Engineer and Operations Officer Richie Beyer about counties' infrastructure needs and the growing financial deficit counties face in order to perform annual maintenance on county roads and bridges. All county commissioners and staff, especially those participating in Wednesday's County Day, are invited to attend this important meeting. For questions or additional information about the meeting, contact Abby Luker Fitzpatrick, Director of Communication and Engagement.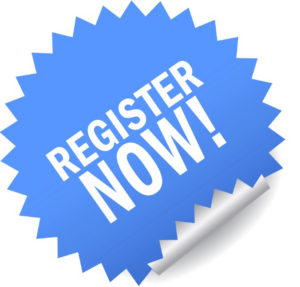 2. Time is running out to register for ALGTI courses
Commissioners — are you in need of additional classes in order to graduate from the Alabama Local Government Training Institute's (ALGTI) Commissioner Education Program? Are you interested in participating in the ALGTI Commissioner Graduate Program? Consider and register for these upcoming ALGTI courses, all of which will be held at the Marriott Prattville Hotel and Conference Center:
3. NACo, GEOS Institute offer climate resilience planning program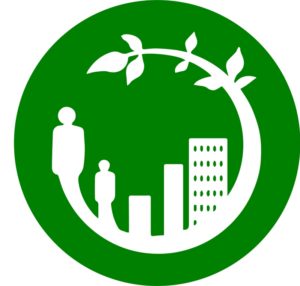 Climate resilience planning can be intimidating and overwhelming, as many counties find themselves facing difficult climate resilience challenges with few financial resources and/or little help from state and federal governments. For this reason, NACo has partnered with the GEOS Institute to offer the Climate Ready Communities program. This program offers counties a free, downloadable, comprehensive guide to climate resilience planning; an annual subscription service to receive continuous service as you move through your planning; and a series of add-on services, including one-on-one consulting time, local climate projections and workshop facilitation. Application for this program closes Feb. 28. Learn more here.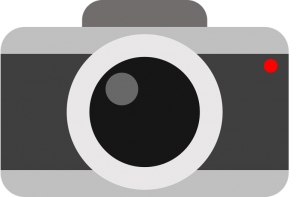 4. Administrators asked to submit headshot, complete survey
Calling all Administrators! Have you submitted your headshot for the ACAA Photo Directory? The ACCA staff is designing this directory to allow Administrators to become better acquainted and to easily locate each county's contact information. All Administrators are encouraged to submit their headshot to Jeannie Gaines, Public Relations Manager, and to fill out this short survey by March 5.
5. Counties encouraged to participate in annual, statewide Spring Cleanup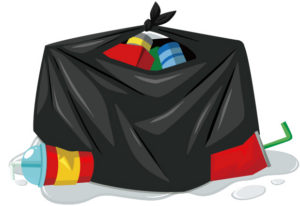 Be sure to mark your calendars for the AL PALS 2018 Spring Cleanup, scheduled for April 21-28. Every year, this voluntary statewide cleanup event results in the removal of hundreds of tons of litter and debris from Alabama's roadways — which also saves millions of taxpayer dollars that would have been spent on cleanup costs. All county commissioners and staff are encouraged to participate in the statewide cleanup and to encourage schools, Scouts, churches and other organizations to join in. In the coming months, stay on the lookout for additional 2018 Spring Cleanup details from Marcia Collier, ACCA's AL PALS Liaison.
---
ALCountiesTweet: COUNTIES IN THE LEAD
Depicted below are the counties currently leading in the ALCountiesTweet competition. Congratulations, and please keep up the good work!
Do you need assistance with Twitter? Contact Abby Luker Fitzpatrick, Director of Communication and Engagement.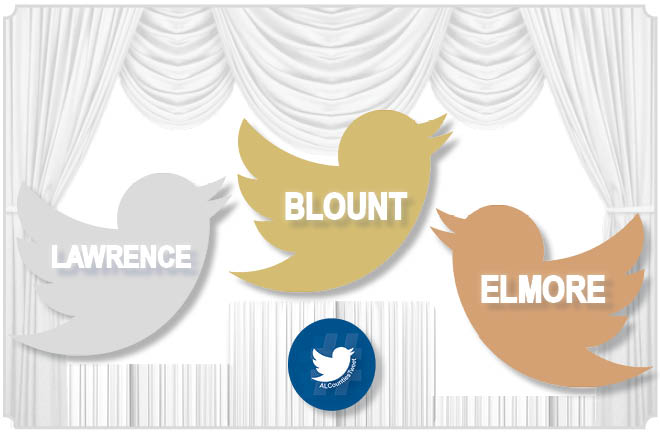 ---
HOT 5's HOT TIP
Watch Friday's Goat Hill Glance here, and then tweet this! (Copy and paste the red text directly below.)
HB56 is on the House calendar for tomorrow. I ask that all Representatives show their support for Ala. counties by voting YES on HB56. Doing so will allow counties to respond more quickly and, consequently, more effectively during states of emergency. #ALpolitics #Your County
How do you tweet this?
Step 1: Copy the red text above.
Step 2: Open your Twitter app, or visit twitter.com and log in.
Step 3: Find the quill pen icon (app) or the "Tweet" button (online). Click on it.
Step 4: Paste the copied text into the text box that appears. Remember to type in #Your County (e.g., #Autauga, #Winston) at the end of the tweet.
Step 5: Press "Tweet." You're done! Congrats!
---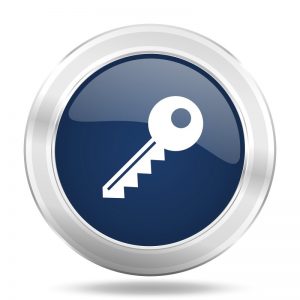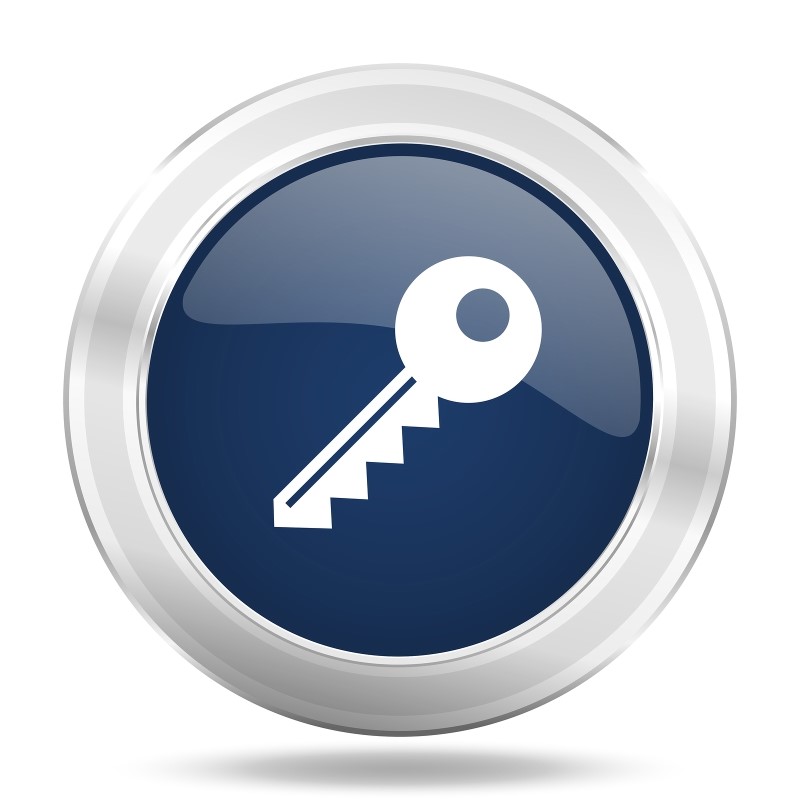 KEY DATES THIS WEEK
MONDAY, FEB. 5 – SUNDAY, FEB. 11
SIDP Driving Simulator for Deputies | Henry Co.
MONDAY, FEB. 5
HB344 (Retirement Benefits) & SSUT Webinar | 2 p.m.
WEDNESDAY, FEB. 7
County Day #2

THURSDAY, FEB. 8
Goat Hill Webinar | 10:30 a.m.