This Week's Top 5 Things You Need to Know
PLUS…Hot 5's HOT TIP | Thanking Your Counties
PLUS…Key Dates This Week
1. #ALCountiesTweet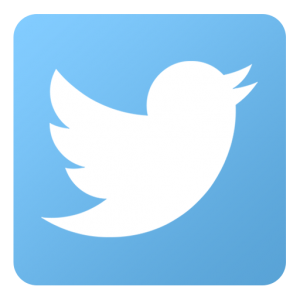 Are you on Twitter? Your Legislators are. Join the Association in a friendly competition to promote the County Platform online. Beginning and ending with the 2018 Legislative Session, counties are encouraged to tweet their Legislators and promote the issues using the hashtags #ALPolitics and #YourCounty (ex. #Madison). You can learn more about #ALCountiesTweet at the ACCA 2018 Legislative Conference on December 6-7.
Click here to watch a video on #ALCountiesTweet.
2. Top 3 Reasons to Attend 2018 ACCA Legislative Conference
Still not registered for the 2018 ACCA Legislative Conference on December 6-7? Here are our top three reasons why you should attend:
1. Legislative "To Do" List: The Association Staff and Legislative Committee have worked for months to ready the Alabama County Platform for 2018.
2. Your Voice: Share your input on the Association's priorities for the 2018 session.
3. Don't Wait to Advocate: Get ahead of the game with an interactive media center that will prepare you to begin your advocacy efforts on the spot.
3. ACCA 2018 Calendar and Membership Directory
Copies of the 2018 ACCA Calendars and Membership Directories will be distributed to Administrators attending the ACCA Legislative Conference in Florence on December 6-7. Be sure to pick up your copies at the registration desk. Any questions? Ask Jennifer Datcher at jdatcher@alabamacounties.org.
4. Register for the 2018 NACo Legislative Conference
Registration is officially open for the 2018 NACo Legislative Conference taking place on March 3-7 in Washington D.C. This conference brings together over 2,000 elected and appointed county officials to focus on federal policy issues that impact counties and our residents. This event is a can't-miss opportunity to elevate the county voice at the national level. Attendees will participate in second-to-none educational sessions, interact with federal officials and descend on Capitol Hill, delivering the message that federal policies matter to counties and counties matter to America!
5. NACo Disaster Response and Recovery Social Media Day
Shine a spotlight on the work your county is doing to improve resilience to disasters as part of
NACo's Disaster Response and Recovery Social Media Day! On December 13, NACo will showcase how counties have responded to and recovered from disasters to strengthen community resilience. @NACoTweets will host a Twitter chat on Disaster Response and Recovery at 2 p.m. Eastern using #ResilientCounties. Learn more here.
---
Hot 5's Hot Tip
Thanking Your Counties
In the spirit of Thanksgiving, look for ways to highlight essential county services and employees this week on social media – and include a photo if you can. A few ideas:
Headed into the woods for deer hunting? _____ County is glad to provide the roads to get you there #thankful #OneVoice
I couldn't get to this amazing Thanksgiving dinner without county roads #thankful #OneVoice
(especially for Thanksgiving Day)
As we enjoy this holiday, let's share our thankfulness for those working today to keep us safe – law enforcement, jail officers, 9-1-1 staff #thankful #OneVoice
---

KEY DATES THIS WEEK
TODAY MONDAY, NOVEMBER 20
TUESDAY, NOVEMBER 21
WEDNESDAY, NOVEMBER 22
THURSDAY, NOVEMBER 23
FRIDAY, NOVEMBER 24