This Week's Top 5 Things You Need to Know
PLUS… Hot 5's Hot Tip | Using the ACCA67 App
PLUS… Key Dates This Week
1. Are You Convention Ready?
In just a few short weeks the legislative session will come to an end and the Association will shift gears to the Annual Convention. In the meantime, it is important to go ahead and make hotel reservations. On May 1 the room block will be opened up to vendors, so be sure to make reservations today:
–
2. ATRIP-2 Update
Last week was an unprecedented week in Montgomery. The resignation of Governor Bentley had little effect on the actions of the legislature as HB 487 (ATRIP-2) was considered in committee and on the House floor. After a spirited debate, the House elected to carry over HB 487 and adjourn early for the day. While the bill was not considered on Thursday, there are still five weeks left in this year's legislative session. The Association staff would like to extend sincere appreciation to Representative Bill Poole, who sponsored HB 487, and the county leaders who spent countless hours and great effort promoting this legislation.
–
3. County Engineers Attend NACE Conference
Last week 19 county engineering officials attended the National Association of County Engineers (NACE) Conference in Cincinnati, Ohio, for four days of innovation and education. The goal of NACE 2017 was to provide a fresh, new approach to how county road and infrastructure officials learn, engage, and connect with one another. During the conference, Henry County Engineer Chris Champion was elected as the Southeast Region Vice President. The Association is proud of this group of dedicated engineers who represented Alabama at the national conference!
–
4. Adjusted Deadline for Ethics Filings This Year
All elected officials in Alabama and many government employees are required by law to file a Statement of Economic Interests disclosure with the Alabama Ethics Commission each year. Disclosures containing information about calendar year 2016 must be submitted by Monday, May 1, 2017.
Forms and instructions are online
–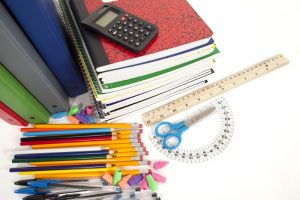 5. Changes to Back to School Sales Tax
Last month the Legislature passed a bill that changed the dates of the sales tax holiday from the first full weekend in August to the third full weekend of July. In order for counties to participate in the "Back to School" Sales Tax Holiday, they must pass a new resolution by June 21st which complies with the changes. To read more about the changes and to find a draft resolution, please click here.
–
---
Hot 5′s Hot Tip
Are you using the app?

The ACCA67 app is a great way to keep up with the everyday happenings at the Association. You'll enjoy minute-by-minute updates through the notifications feature, view photos from events, and have the Legislature at your fingertips with the Legislative Directory. Don't have the app or aren't sure how to use it? Contact Jeannie Gaines at jgaines@alabamacounties.org for more information!
---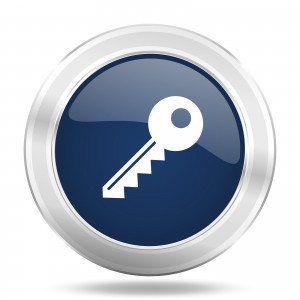 KEY DATES THIS WEEK
TODAY – MONDAY, APRIL 17
•  PALS Statewide Spring Cleanup (April 15-22)
TUESDAY, APRIL 18
•  PALS Statewide Spring Cleanup (April 15-22)
WEDNESDAY, APRIL 19
•   ALGTI Financial Administration (April 19-20)
•   PALS Statewide Spring Cleanup (April 15-22)
THURSDAY, APRIL 20
•  ALGTI Financial Administration (April 19-20)
•  ALGTI Understanding the Liability of the County Commission (April 20-21)
•   PALS Statewide Spring Cleanup (April 15-22)
FRIDAY, APRIL 21
•  ALGTI Understanding the Liability of the County Commission (April 20-21)
•   PALS Statewide Spring Cleanup (April 15-22)