This Week's Top 5 Things You Need to Know
PLUS… HOT TIP: Using the ACCA67 App | 'Tell Us' Feature
 PLUS… Key Dates This Week
1. ATRIP-2 Community Meetings
If you missed last week's three-county ATRIP-2 Community Meeting, you've got another chance to see how citizens responded to information presented by county leaders. The event at Headland High School was a joint effort of Henry, Houston and Dale counties. It was an impressive turnout in the Wiregrass and generated a lively conversation. Members of the Association staff attended and filmed the roughly hour-long meeting so that it would be available to help others prepare for their community meetings. In the ACCA67 mobile app, find the video on the ACCA Channel. It is also available on YouTube at the link below.
 YouTube: Live Community Meeting
2. County Days: 'One Voice' at the Statehouse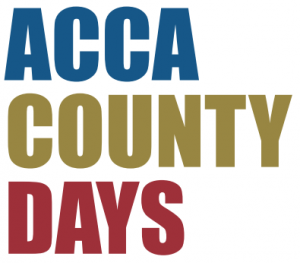 When the clock strikes noon tomorrow, the Alabama Legislature will be back in session and back to making important decisions affecting the daily operations of county government. To ensure that the county voice is heard, six County Days have been scheduled. Each county has been assigned one day to come to Montgomery and "walk the halls" to help make sure all your legislators are aware of – and supporting – the interests of county government. Commissioners and department heads are encouraged to mark their calendars now and make plans to participate. (And you can RSVP through the ACCA67 mobile app > eforms > event registration!)
3. What Brilliant Ideas Are at Work in Alabama Counties?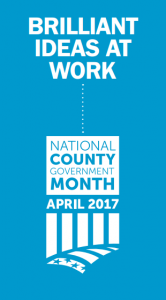 ACCA wants to hear your success stories! The focus of National County Government Month this year is "Brilliant Ideas at Work," and so the April issue of County Commission magazine will be dedicated to your brilliant ideas. Innovation is a must for counties that routinely accomplish so much with so few resources. It might be a program, policy, money-saving improvement or even a technique for a particular kind of bridge repair. Whatever the case, please send your success stories to magazine editor Sallie Gowan (sgowan@alabamacounties.org).
4. County Wage & Salary Survey Released 
How much do counties about the same size as mine pay their heavy equipment operators these days? That might seem like a daunting question to answer – until the release of the 2016 County Wage & Salary Survey. The nearly 300-page report contains information on more than a hundred different positions, and it is now available online. This edition is even more useful because there was such high participation from counties, and special gratitude is expressed to those 56 counties that provided data. Many thanks as well to Auburn University's Government and Economic Development Institute for conducting and compiling this survey.
2016 County Wage & Salary Survey
5. Safety Incentive Discount Program (SIDP) Training Schedule
Counties wanting to earn the next Safety Incentive Discount from ACCA's self-insurance funds will want to note the training dates that have just been released for Safety Coordinators and Public Officials/Administrative Staff. Identical training will be offered at three regional locations to make it as convenient as possible, and registration forms will be posted online soon.
Autauga County | Wednesday, June 7
Cullman County | Thursday, July 20
Conecuh County | Wednesday, July 26
On each of these dates, there will be a morning session for Safety Coordinators followed by an afternoon session for Public Officials & Administrative Staff. For more information, contact Marcia Collier (mcollier@alabamacounties.org // 334-263-7594).
---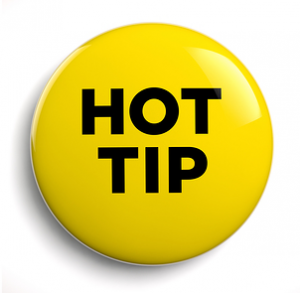 Hot 5′s Hot Tip
Using the ACCA67 App | 'Tell Us' Feature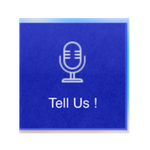 As you explore the tools at your fingertips in the ACCA67 mobile app, there is yet another feature that you won't want to miss. The "Tell Us" feature lets you send an audio message (just like a voicemail) to ACCA's entire legislative staff in just one step. And, when your message tells about the bad roads in your area or why ATRIP-2 is needed in your county, the ACCA staff can share your words – in your own voice – with legislators.
---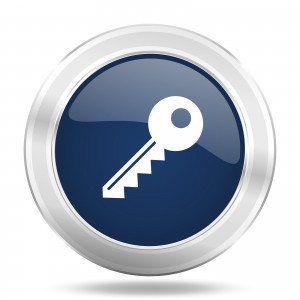 KEY DATES THIS WEEK
TODAY – MONDAY, FEBRUARY 6, 2017
6 p.m. | ATRIP-2 Community Engagement in Covington County, Andalusia
TUESDAY, FEBRUARY 7, 2017
Noon | Alabama Legislature begins the 2017 Regular Session, Montgomery
5 p.m. | ATRIP-2 Community Engagement in Dale County, Ozark City Council Meeting, Ozark City Hall
THURSDAY, FEBRUARY 9, 2017
2 p.m. | ACCA Legislative Webinar, Webinar Registration