This Week's Top 5 Things You Need to Know
PLUS… HOT TIP: Rely on DRIVE Alabama
PLUS… Key Dates This Week
1. ATRIP-2: Infrastructure Improvement Plan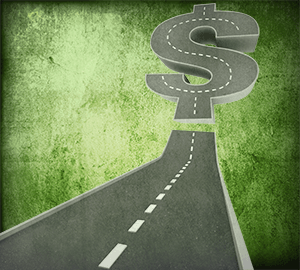 Alabama counties spoke with one voice at last week's ACCA Legislative Conference, voting to support a 3-cent per gallon fuel tax increase to fund a $1.2 billion bond issue for local road and bridge projects. The bond issue would cost the average Alabama driver a nickel a day – less than $1.50 each month.
This article from DRIVE Alabama describes the bond issue in more detail and includes county-by-county revenue estimates.
County association releases infrastructure improvement plan (DRIVE Alabama)
The Alabama Legislature could act on the bond issue when the 2017 Regular Session begins in February, and news coverage of the plan has been steady:
2. County Joint Bid Program: Last Chance for Many 2016 Prices
Great things happen when 67 counties speak with "one voice," and the County Joint Bid Program helps every county save time and money on heavy equipment, herbicides, road signs and now metal pipe that have been bid with "one voice." The collective buying power of counties secures very competitive prices for ACCA members year after year, but there are always some unavoidable price increases. Most 2016 prices are only available through December 31. To assist counties with year-end purchasing, a price list for the County Joint Bid Program in 2017 has been prepared that indicates which items were renewed (meaning 2016 prices will still be effective).
2017 Price List
Alabama County Joint Bid Program
3. Thank You for Your Leadership!
The Association's self-insurance funds – providing member counties with liability, workers' compensation and now property coverage – are stronger than ever, and that would not be possible without strong leadership from county officials and professionals. Through the years, board members continue to generously share their time and expertise to make sure the insurance programs are custom-tailored to county government in Alabama. Gratitude is again expressed to these board members who concluded their terms and were recognized at last week's Legislative Conference:
ACCA Liability Self-Insurance Fund Inc.
Roger Creekmore, Colbert County
Jackie Thomas, Lowndes County
Louis Maxwell, Macon County
ACCA Workers' Compensation Self-Insurers' Fund
Mark Tyner, Bibb County
Kim Ballard, Dallas County
Charlie Harris, Pike County
4. New Publications Available at ACCA District Meetings
In preparation for the legislative session, ACCA District Meetings begin in less than a month at locations throughout the state, and several Association publications will be available at that time.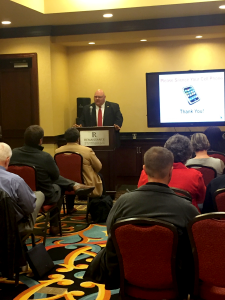 Counties that have not yet picked up their 2017 Association Calendars or the County Engineers Manual (4th edition) will be able to get those.
The 2017 ACCA Membership Directory will also be distributed to counties in attendance.
5. Legislative Conference Photos
Do you have photos from last week's Legislative Conference to share with all 67 counties? Please send your images to Terri Reynolds (treynolds@alabamacounties.org). Photos and videos are being gathered, and members will receive an email with a link to the collection later this week.
---

Hot 5′s Hot Tip 
Rely on DRIVE Alabama 
As conversations increase about a bond issue to address Alabama's deteriorating local infrastructure, the DRIVE Alabama campaign is a ready resource for you as well as your friends and neighbors who may want to know more about local roads and bridges. In addition, DRIVE is also active on social media, another great avenue for spreading the word.
---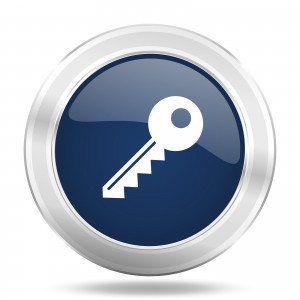 KEY DATES THIS WEEK
TODAY
Last Day to Apply for PLAN 2018 (Practical Leadership Action Network)
Alabama Jail Training Academy Train the Trainer (Dec. 12-13)
TUESDAY, DECEMBER 13
Last Day to Submit Commission Photos for the 2017 ACCA Membership Directory
Alabama Jail Training Academy Train the Trainer (Dec. 12-13)
WEDNESDAY, DECEMBER 14
10:30 a.m. | Alabama Boards of Registrars Legislation Task Force