This Week's Top 5 Things You Need to Know
PLUS…Hot 5's HOT TIP | Using Social Media Before the Session
PLUS…Key Dates This Week
1. Be an MVP; Prepare for the 2018 Session
Twelve weeks remain until the 2018 Legislative Session kickoff, and the Association is offering a variety of opportunities for you to get off the bench and suit up before game time. Each of these upcoming events will provide you with the push you need to get in the game — and the coaching to be an MVP.
2017 District Meetings Near You
Click here to learn more.
CGEI Legislative and Governmental Relations
November 1-2, 2017
Click here to register.
ACCA Legislative Conference
December 6-7, 2017
Click here to register
2. Webinars Scheduled for this Week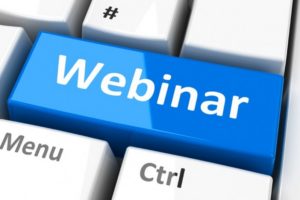 The monthly webinars for Administrators and Engineers will take place this week on Wednesday, October 18, and Thursday, October 19, respectively. These webinars will provide affiliates with critical information on upcoming legislative actions and allow for discussion on timely, pertinent issues. To submit a topic for discussion on an upcoming webinar, please contact Jeannie Gaines.
To register for the ACAA October Webinar, click here.
 To register for the ACEA October Webinar, click here
3. Tell Us the Issues
Your voice matters. As part of the 2018 ACCA Legislative Development process, we have developed a short, one-question survey that will let us know the issues in your county that could be resolved through legislation. Help us better serve you during the upcoming Legislative Session.
4. Register for the "Blueprint for Rural Alabama" Policy Summit

The 2017 Auburn University Government and Economic Development Institute Policy Summit will take place Nov. 15-16 at the Marriott Grand National Hotel and Conference Center in Opelika and will feature a "Blueprint for Rural Alabama" theme. The summit will bring together state, county and municipal elected officials, administrators, employees and major stakeholders to discuss public policy issues affecting rural Alabama. Presentations and roundtable discussions will explore physical, human and civic infrastructures, as well as propose economic development strategies.
For more information, click here.
5. Motor Grader Classes Featured in the News
The second round of ACEA Motor Grader "Train the Trainer" Courses are underway and making headlines! Last week, the Times Daily newspaper in Lauderdale County released an article focusing on the motor grader courses and the hands-on training that each operator receives. The next round of courses is set to begin tomorrow in Chilton, Chambers, Elmore, Lee, Perry, and Butler counties.
Click here to read the Times Daily article
---
Hot 5's Hot Tip

Using Social Media Before the Session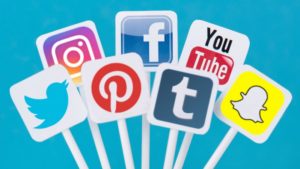 During the 2018 Legislative Session, the Association will utilize social media to communicate with Legislators and county leaders about issues affecting counties. We need you to do the same — starting today. Not sure what to say? Take a look at these three example posts:
Productive meeting tonight in ____ County. If we don't improve rural broadband access, we will be left behind. #ALPolitics #OneVoice
Just registered for a continuing education course in governmental relations. The counties are preparing for success in the 2018 session. #ALPolitics #OneVoice
Called my legislator this morning to discuss juvenile justice and how reform will greatly benefit his county. We are looking forward to a productive and successful legislative session. #ALPolitics #OneVoice
---
KEY DATES THIS WEEK 
TODAY MONDAY, OCTOBER 16
WEDNESDAY, OCTOBER 18
THURSDAY, OCTOBER 19
• 2:00 p.m. | ACEA Webinar