This Week's Top 5 Things You Need to Know
PLUS… HOT TIP: Preach to the Choir! Share YOUR County's Success Stories
PLUS… Key Dates This Week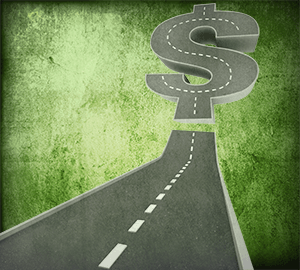 1. Two Big Decisions for ACCA Members at Business Session 
Counties will cast votes on not one but two major agenda items at the ACCA Legislative Conference next month. During the Business Session, counties will vote on the 2017 Alabama County Platform just as they do every year. Counties will also cast a vote specifically on the road and bridge funding proposal – including how much revenue could be received in each county – for the 2017 Regular Session. The Business Session, which concludes the conference, will begin at 11:30 a.m. on Thursday, December 8. Considering the significance of these votes, your active participation is essential.
2. Recommendations for Juvenile Detention, Boards of Registrars Coming into Focus
Within the next few weeks, study groups are expected to vote on their final recommendations for reforms of the Alabama boards of registrars system and juvenile detention, and the county voice has been ably represented by Etowah County Commissioner Tim Choate and Dale County Commissioner Steve McKinnon. The Juvenile Justice Task Force meets tomorrow afternoon to finalize recommendations regarding increased utilization of video conferencing and cost-sharing for juvenile detention expenses. In addition, the Alabama Boards of Registrars Legislation Task Force will meet Dec. 14 to complete recommendations to improve voter registration. The ACCA Legislative Conference's Opening General Session on December 7 will feature briefings for county officials on both of these study groups from Rep. Dexter Grimsley and Montgomery County Commissioner Ronda M. Walker.
3. Partnering with Sheriffs and Tax Officials 
The recent meeting of the ACCA Legislative Committee was extremely productive, with active engagement from the elected committee members and many of the Association's past presidents. County officials and professionals have done a tremendous job laying the foundation for a successful 2017 Regular Session, and the Association also met with sheriffs and tax officials to outline plans for a successful and productive session next year. Special appreciation is expressed to the presidents of these groups – Shelby County Revenue Commissioner Don Armstrong and Hale County Sheriff Kenneth Ellis – for their leadership.
4. Reminder re: Boat Registrations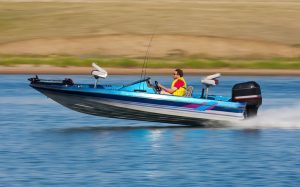 In an effort to clear up some lingering confusion, counties are reminded that boat registration is now handled by the Alabama Law Enforcement Agency (ALEA). This responsibility shifted to ALEA in January 2015 when a legislative act moved the Alabama Marine Police from the Alabama Department of Conservation and Natural Resources to ALEA. Citizens often reach out to county government with questions about boat registration, and you are encouraged to refer them to ALEA's Boat Registration office at 334-517-2930.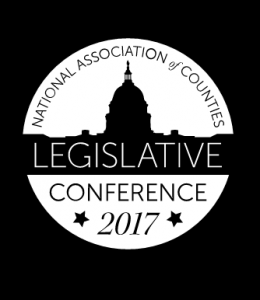 5. New Administration + New Congress = New Opportunities
The National Association of Counties (NACo) Legislative Conference, held annually in Washington, D.C., brings together 2,000 elected and appointed county officials to focus on federal policy issues that impact counties. With the new administration and new Congress, the 2017 Legislative Conference provides new opportunities to elevate the county voice at the national level. Attendees will participate in second-to-none educational sessions and interact with members of Congress and other federal officials. Join your colleagues around the country to deliver the message that federal policies matter to counties, and counties matter to America. Register now!
---

Hot 5′s Hot Tip
Preach to the Choir – Share YOUR County's Success Stories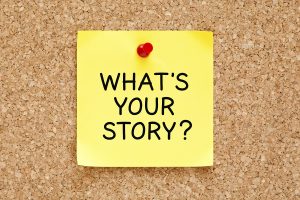 ACCA is a firm believer in the vital importance of Alabama's 67 counties and the essential public services they provide, and the Association wants to know about YOUR progress. Your example might be a step in the right direction or a major victory. Either way, ACCA wants to know about it to help promote public understanding of county government. Cell phone pictures – or, better yet, video – are a big plus. Please send examples to Terri Reynolds (treynolds@alabamacounties.org).
---
KEY DATES THIS WEEK
TUESDAY, NOVEMBER 29
Juvenile Justice Task Force