This Week's Top 5 Things You Need to Know
PLUS… HOT TIP: Want to Get Ahead of the Game? 
PLUS… Key Dates This Week
1. Worth the Wait: Capitol Hill Roundtables with Alabama Senators
As you finalize travel arrangements for the National Association of Counties (NACo) Legislative Conference, you will want to make sure you have built in time for ACCA's Capitol Hill Roundtables with Alabama Senators. Everyone who is in Washington, D.C., to represent one of Alabama's 67 counties is invited to be there during the morning hours of Tuesday, February 28. Details will be announced as they are confirmed.

2. ATRIP-2 Reminders
It's a big week for ATRIP-2 as community engagement gets underway in several counties.
ATRIP-2 Resolution – Counties that have yet to adopt a formal resolution in support of ATRIP-2 are encouraged to take up the matter at an upcoming commission meeting – and let jgaines@alabamacounties.org know.
Draft Resolution Supporting ATRIP-2
The deadline to inform ACCA about ATRIP-2 Community Meeting plans was Thursday, January 26. If you have yet to do so, please contact Jeannie Gaines (jgaines@alabamacounties.org // 334-263-7594).
"How-To" Video for Facebook Live – Alabama counties have their very own YouTube tutorial about Facebook Live featuring Jeannie Gaines. In the ACCA67 mobile app, find it on the ACCA Channel. It is also available on YouTube at the link below.
YouTube Tutorial | Using Facebook Live
3. Liability Fund Renewals and Longevity Bonus
There's still time! Liability Fund Members, have you returned your signed Declarations Page, Information Sheet and premium contribution for 2017's renewal? If not, please send them immediately to Ms. Belinda Bush, Meadowbrook Insurance Group, P.O. Box 11047, Montgomery, AL 36111-1047. As previously reported, the due date is TOMORROW, JANUARY 31.
Additionally, the LSIF Board of Trustees approved a Longevity Bonus for county commissions that renew for the 2018-2020 contract period. Participating counties will receive a one-time bonus equal to 15 percent of their 2017 premium contribution. The Longevity Bonus Resolution and Participation Agreement have been sent to each county's Liability Contact Person. Please return the original signed resolution and agreement in its entirety to Marcia Collier (mcollier@alabamacounties.org).
4. 2016-17 Safety Incentive Discount Program (SIDP) Details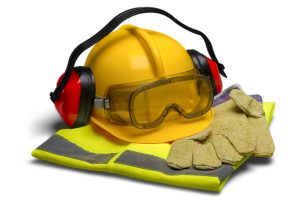 Members of one or both of ACCA's self-insurance funds can now access the 2016-17 SIDP Memo and Guide in the password-protected Insurance Resources section of ACCA's website. A second password is required to download the memo and guide. Passwords have been sent to each county's Safety Coordinator. For more information, contact Marcia Collier at mcollier@alabamacounties.org.
5. Session Kicks off One Week from TOMORROW
That's right – the Alabama Legislature will begin the 2017 Regular Session on Tuesday, February 7. If you have yet to do so, be sure to contact your legislators to discuss ACCA Priority Bills and any local legislation in the works. And remember the personal touch reigns supreme, so phone calls and face-to-face conversations have the most impact and are worth the extra time. #OneVoice
ACCA 2017 Legislative Priorities

---
Hot 5′s Hot Tip
Want to Get Ahead of the Game? Start Reading up on Priority Bills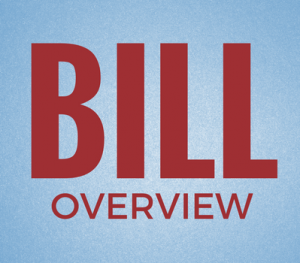 Today

Counties have set an ambitious legislative "to do" list for 2017, and the unified voice will need to be strong – and well-informed – to achieve success. For many of the ACCA Priority Bills, you can already access a one-page overview listing key points. The sooner you read the overview, the sooner you will be able to identify your "go-to" local examples of the bill's impact in your county.
Changes to Alabama Local Government Training Institute Board
Amendment to Competitive Bid Law
Alabama Juvenile Justice Reform
Alabama Board of Registrars Reform
And, coming soon: Medicaid for County Inmates, Adjustments to RSA Board of Control, Tax Sale Excess Funds, Settlement of Tax Appeals Cases & Adjustments to Simplified Sellers Use Tax
---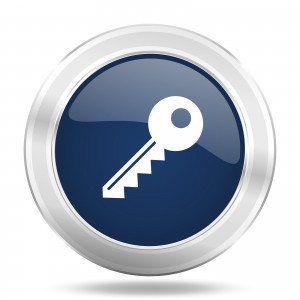 KEY DATES THIS WEEK
All Week | ATRIP-2 Community Engagement in Macon County
TODAY | MONDAY, JANUARY 30
ATRIP-2 Community Engagement in Dale County, Library Luncheon
6 p.m. | ACCA District Meeting #5, Franklin County
TUESDAY, JANUARY 31
Noon | ATRIP-2 Community Engagement in Chambers County, LaFayette Rotary Club
Noon | ATRIP-2 Community Engagement in Dale County, Ozark Rotary Club
6 p.m. | ACCA District Meeting #6, Marshall County
Deadline | Renewals, ACCA Liability Self-Insurance Fund Inc. (see article 3 above)
WEDNESDAY, FEBRUARY 1
1 p.m. | Alabama Juvenile Justice Task Force, Montgomery
Regular Registration Deadline | Alabama Jail Training Academy (AJTA) employee education course: Searches and Use of Force, Prattville (February 15-16)
THURSDAY, FEBRUARY 2
10:30 a.m. | Alabama Board of Registrars Legislation Task Force, Montgomery
6 p.m. | ATRIP-2 Community Engagement in the Wiregrass with Dale, Houston & Henry Counties, Headland High School
Hotel Reservation Deadline | National Association of Counties (NACo) Legislative Conference, Washington, D.C. (February 25- March 1)
FRIDAY, FEBRUARY 3
10 a.m. | Alabama Association of Emergency Managers (AAEM) Board Conference Call