This Week's Top 5 Things You Need to Know
PLUS… Hot 5's Hot Tip | We Want to Feature You!
PLUS… Key Dates This Week
1. Confusion Over Poll Books
Last week counties and probate judges received a letter (click here for copy) regarding recent legislation authorizing the use of electronic poll books in upcoming elections. The letter has caused confusion because it implies that "questionable or incorrect" information was circulated regarding this legislation.
Counties may remember an amendment was added to SB 108 late in the recent session that would allow counties to use electronic poll books, at county expense, rather than paper lists. ACCA Executive Director Sonny Brasfield said the Association opposed the amendment as a "Backdoor Mandate" that passed what should be a state responsibility down to the county commission.
Brasfield said the Association has consistently opposed such "Backdoor Mandates" because they are the product of the state shifting expenses to the county through so-called "permissive" legislation.
The letter from the Secretary of State references "questionable or incorrect" information surrounding the legislation. Brasfield said the unified voice of county government has consistently opposed the shifting of costs from the state to the county level, even through the use of permissive language, and those supporting the poll-book language were well aware of that position.
On the subject of purchasing electronic poll books, Brasfield encouraged counties to delay any decision until additional information is available. The software alone for each tablet, and even the smallest county will need dozens of tablets, is expected to cost approximately $300.
2. Awards Deadline Quickly Approaching
Every day counties find a way forward when others see only roadblocks, and your innovations and persistence deserve to be recognized. Time is running out to submit your nominations for the 2017 ACCA Convention Awards. The Awards Program seeks to recognize those counties, large and small, who have implemented an innovative solution to a problem. The deadline to submit nominations is Friday, June 30, at 4:30 p.m., so act fast!
For more information and nomination forms, click here.

3. Final Legislative Report Sent on Friday

The final legislative report of the 2017 Regular Session was sent to all Association members on Friday. This report contained a detailed look at all new laws affecting counties, as well as ACCA priority and local bills that were passed during the session.
The Association extends its deepest gratitude to county officials and employees who assisted in the lobbying effort during the session.
To read the final legislative report, click here.


4. Training Classes in June
Several training classes are scheduled for the month of June:
Six "Below 100" Training Classes for Deputies
One Public Officials/Administrative Staff and Supervisors Training
One Safety Coordinator Training Class
Registration is required for each class, and details can be found on the ACCA website, under Insurance, and Training & Resources. These trainings are a required part of the Safety Incentive Discount Program. Any questions? Contact Marcia Collier at mcollier@alabamacounties.org or 334-263-7594.
Click here to view a class schedule.

5. Webinar Schedule Back on Track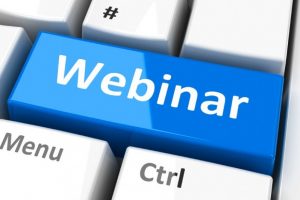 After 15 weeks of the 2017 Legislative Session, the ACEA and ACAA monthly webinar schedules are back on track. This month the engineers' webinar will be held at 2:00 p.m. this Thursday, June 8, and the administrators' webinar will be held at 10:30 a.m. on June 14. ACEA and ACAA members are encouraged to watch their inboxes for reminders and updates regarding the monthly webinars.
ACEA members can click here to register for the June 8 webinar
---
Hot 5′s Hot Tip
We Want to Feature You!
Do you have photos of your county, programs, events, or people that you would like to share in a future issue of County Commission magazine? Send them to Jeannie Gaines at jgaines@alabamacounties.org to be featured!
---
KEY DATES THIS WEEK
TODAY – MONDAY, JUNE 5
National Emergency Number Association (NENA) Annual Conference
TUESDAY, JUNE 6
8:30 AM | Below 100 Class DeKalb County
National Emergency Number Association (NENA) Annual Conference
WEDNESDAY, JUNE 7
THURSDAY, JUNE 8
10:00 AM | Liability Fund Board of Trustees Meeting
2:00 PM | ACEA Monthly Webinar
National Emergency Number Association (NENA) Annual Conference
FRIDAY, JUNE 9
• 1:00 PM | Below 100 Class Marion County