This Week's Top 5 Things You Need to Know
PLUS… HOT TIP: Using the ACCA67 App 
PLUS… Key Dates This Week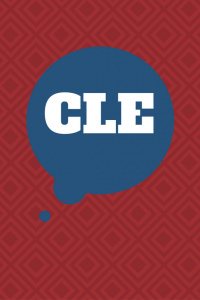 1. County-focused CLEs
Seven courses from the County Government Education Institute (CGEI) this year have been approved for continuing legal education (CLE) credits for licensed attorneys. This designation, which affirms the high quality of CGEI offerings for county employees, provides a unique opportunity for attorneys to satisfy their continuing education requirement and enhance their expertise in this highly-specialized area of law. Commissioners are encouraged to share this schedule with your county's legal representation to underscore the value of this training.
Schedule | Continuing Legal Education (CLE)
County Government Education Institute Courses 2017
2. What Difference Would ATRIP-2 Make in MY County?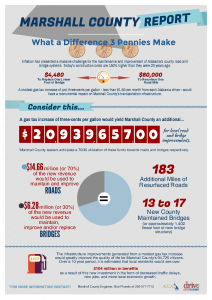 The ATRIP-2 bond issue for local roads and bridges continues to garner positive news coverage, and the upcoming community engagement efforts will build on that momentum. By this Thursday (January 26), please let the Association know your plans for connecting with local citizens, whether in a community meeting, civic club meetings or using Facebook Live. The Association is here to serve, and counties will be provided with a one-page 10-year plan showing the bond issue's local impact. Talking points and other materials will also be provided. Please contact ACCA Public Relations Manager Jeannie Gaines (334-263-7594 // jgaines@alabamacounties.org) for assistance or to share updates on your county's plans.
3. Outstanding Start for ACCA District Meetings
If the first two District Meetings of 2017 are any indication, the unified voice of county government is stronger than ever going into this legislative session. Not only have the rooms been full – but whole commissions are attending together and raising excellent questions about the impact of upcoming legislation on their county. Commissioners are maximizing the networking time too as they make invaluable connections with colleagues from nearby counties. Since a substantial portion of the meeting is focused on the ATRIP-2 bond issue, counties with commissioners and the engineer present have found the discussion particularly useful. Appreciation is extended to the very active and engaged members who have made the meetings in Monroe and Elmore counties so successful.
Upcoming ACCA District Meetings
Crenshaw County | January 24, 2017
Shelby County | January 26, 2017
Franklin County | January 30, 2017
Marshall County | January 31, 2017

4. Legislative Reports from Goat Hill
To further enhance member services, the Association has made improvements to the emailed legislative reports th
at will go out during the session.
The first thing you will notice is a new look, featuring the Goat Hill logo, and you'll want to watch for the Take Action icon, which means the Association needs county leaders to make direct contact with legislators.
Here's what you can expect:
Monday –

The Goat Hill Preview

| overview of the anticipated legislative activities for the week
Wednesday –

The Goat Hill Bulletin

| mid-week progress report on the actions related to county government
Friday –

The Goat Hill Recap

| overview of the legislative actions of the past week
Tuesday and Thursday reports will be issued as needed. These special reports will be designated as The Goat Hill Alert!
5. Waiting until the Session Starts is Too Late
The Alabama Legislature officially reconvenes on February 7 – just two weeks from tomorrow! – but many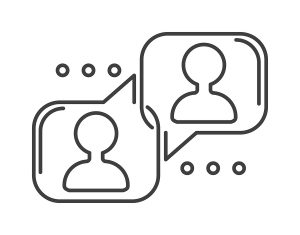 critical conversations are happening now. If you have not already done so, this week would be a great time to reach out to your state legislators. Seize the opportunity to convey that ATRIP-2 is a top priority with substantial local impact and offer yourself as a resource if they have questions or concerns. At this point, the most important thing is to start the conversation and open up the lines of communication.
---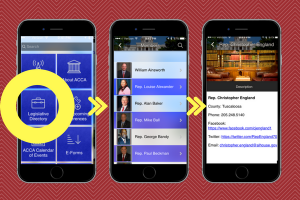 Hot 5′s Hot Tip
Using the ACCA67 App | Statewide Legislative Directory
The Legislative Directory is one of the many valuable tools in the ACCA67 app for your smartphone. This feature puts communication with legislators right at your fingertips – whether by email, phone or social media. There is an individual photo for each member of the House and Senate, and each member's listing identifies the counties he or she represents. That's powerful information in one easy-access location to help you connect with legislators!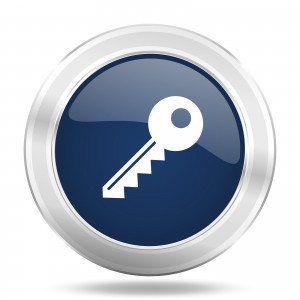 ---
KEY DATES THIS WEEK
TODAY | MONDAY, JANUARY 23
Alabama Sheriffs Association's 2017 Winter Training Conference, Montgomery, (January 22-25)
TUESDAY, JANUARY 24
12:30 p.m. | Solid Waste Management Task Force, Montgomery
6 p.m. | ACCA District Meeting #3, Luverne
Alabama Sheriffs Association's 2017 Winter Training Conference, Montgomery, (January 22-25)
WEDNESDAY, JANUARY 25
Alabama Sheriffs Association's 2017 Winter Training Conference, Montgomery, (January 22-25)
County Government Education Institute (CGEI) Employee Education Course: CROAA Legal Considerations of Local Revenue, Prattville (January 25-26)
County Government Education Institute (CGEI) Employee Education Course: Fundamentals of the Emergency Communication District, Prattville (January 25-26)
THURSDAY, JANUARY 26
Deadline | Share ATRIP-2 Community Engagement Plans with ACCA (jgaines@alabamacounties.org)
County Government Education Institute (CGEI) Employee Education Course: CROAA Legal Considerations of Local Revenue, Prattville (January 25-26)
County Government Education Institute (CGEI) Employee Education Course: Fundamentals of the Emergency Communication District, Prattville (January 25-26)
6 p.m. | ACCA District Meeting #4, Birmingham (Shelby County)