This Week's Top 5 Things You Need to Know
PLUS…Hot 5's HOT TIP | September Is National Preparedness Month
PLUS…Key Dates This Week
1. District Meetings Registration Now Open
Refresh and refuel as we prepare for the 2018 Legislative Session at this year's ACCA District Meetings. Your participation is vital to the success of the 2018 session, so we need you present at the District Meeting nearest you.
What is a District Meeting? It's a 2-hour meeting in which county leaders come together to eat dinner and discuss counties' roles in and concerns for the upcoming Legislative Session.
To learn more about District Meetings, click here
2. What's 2% mean?
In the last nine years, counties participating in the ACCA fund have seen their workers' compensation premium contribution rates drop from approximately 5 percent of payroll to 3 percent of payroll. That doesn't sound like much — until you look at the numbers.
In 2009, the total premium represented 5 percent of the total payroll of the counties participating in the fund. This year, counties will pay $13.6 million in premiums for workers' compensation coverage of more than $454 million in payroll. If you do the math, you'll see that means premium costs now represent only 3 percent of total payroll.
A result of much hard work and an emphasis on safety, the reduction from 5 to 3 percent means counties will pay $9.1 million less this year for workers' compensation costs.
If your county is one of the few not participating in these savings, contact Henry van Arcken at hvanarken@alabamacounties.org.
3. Fore! 26th Annual Golf Bash Coming Soon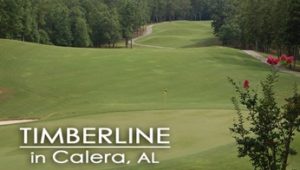 Calling all golfers! The 26th Annual Golf Bash is just around the corner — Wednesday, September 20. Join vendors, county leaders, and Association staff for a day of fun on the green at the Timberline Golf Club in Calera. Each Golf Bash team is sponsored by a county vendor, so if you haven't contacted a team sponsor, now is the time to do so.
For more information on Golf Bash, click here. For questions about registration, contact Jennifer Datcher.
4. PLAN 2018 Finalizes Passion Projects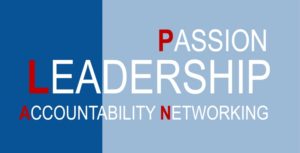 On Wednesday evening of the ACCA 89th Annual Convention, the PLAN 2018 members came together and developed a strategy to "Get in the Game" — and stay in the game — by finalizing Passion Projects that will improve the PLAN members' counties and communities for years to come. A requirement for completion of the PLAN program, Passion Projects reflect PLAN members' personal passions and address a need in their counties.
The PLAN 2018 group is composed of 21 second-term County Commissioners, and these Commissioners will spend the next year working with one another and the Association staff to implement their Passion Projects.
5. View Convention Photos Online
Are you interested in viewing photos from the ACCA 89th Annual Convention? They're officially online on our Facebook page. If you'd like to add your photos to our online album, email them to Jeannie Gaines at jgaines@alabamacounties.org.
---

September Is National Preparedness Month
September is recognized every year as National Preparedness Month (NPM). This year, NPM will focus on preparedness planning with an overarching theme of, "Disasters Don't Plan Ahead. You Can."
The 2017 Weekly Themes are:
Week 1:  September 1-9          Make a Plan for Yourself, Family and Friends
Week 2:  September 10-16      Plan to Help Your Neighbor and Community
Week 3:  September 17-23      Practice and Build Out Your Plans
Week 4:  September 24-30      Get Involved! Be a Part of Something Larger
Learn more about NPM by accessing this Social Media Toolkit, which contains key preparedness messaging you can print or share on your social media accounts throughout September.
---
KEY DATES THIS WEEK 
TODAY MONDAY, SEPTEMBER 4
Labor Day | ACCA Office Closed

THURSDAY, SEPTEMBER 7
• 10:00 a.m. | Vendor Webinar, County Joint Bid Program