PLUS… HOT TIP: Voting YES for Amendments 3, 4 & 14
PLUS… Key Dates This Week
1. Dr. David Bronner to kick off the ACCA Legislative Conference
Dr. David Bronner, CEO of the Retirement Systems of Alabama, will kick off the Opening General Session of the ACCA Legislative Conference with a look at state pension reform and how possible changes could affect county employment in our state for years to come. The Legislative Conference is set for December 7-8 at the Renaissance Montgomery Hotel and Convention Center.
2. Counties Stepped Up in a Big Way for New Motorgrader Operator Training
The curriculum for the Association of County Engineers of Alabama's new Motorgrader Operator Training got off to a very good start when the field instructors – with a combined 188 years of motorgrader experience – sat down with Dr. Susan Fillippeli of Auburn University last week. They developed seven training modules, such as "Pulling Ditches" and "Handling Debris," that are specifically tailored to the county environment. Expressing thanks to Lee County for hosting and extending special gratitude to these counties for sharing their most skilled operators in the service of training that will benefit all 67 counties.
Blount, Chilton, Cullman, Chambers, Elmore, Lee,
Limestone, Perry and Pike
3. Congratulations to Butch Burbage!
Special appreciation is extended to everyone who supported Butch Burbage's candidacy for the Local Government Health Insurance Board! Burbage, finance director for Shelby County, has been the elected board member representing county and city employees since the board was formed in 2014, and he has been re-elected to another term. It is good to that his voice – a county voice – will continue to be part of discussions on this board, which makes decisions on coverage, premiums and other operational matters for the health insurance program.
4. It Was a Good Week for …the Unified Voice of County Government
Last week was a very productive week for the Association. Highlights included two fruitful days of work by the Alabama Emergency Management Agency and the Alabama Association of Emergency Managers toward developing certification criteria for local EMA programs, the final County Government Education Institute class of 2016 and an Association of County Engineers of Alabama Right-of-Way Committee meeting that brought together county engineers; Kathy Johnson, the Governor's Director of Broadband Development; and industry representatives of telecommunication, cable and long-haul fiber. Engineers from both urban and rural counties discussed the pros and cons of a streamlined process for right-of-way access. The meeting was so productive that Johnson is arranging similar gatherings with other entities involved in the right-of-way process.
5. Pilot Program for Appraisal of County Structures
As part of the Association's new property insurance coverage, Morgan County is participating in a pilot program that has three nationally-recognized appraisal companies performing valuations on two county-owned structures. Through this pilot program, Morgan County leaders – along with the Association staff – will evaluate each company's timeliness, professionalism, and customer service throughout the process. Ultimately, one of these companies will be selected to appraise all county-owned buildings and facilities for those counties enrolled in the property insurance program. The first set of appraisals are slated to occur in 2017, and every four years thereafter. The ACCA Liability Self-Insurance Fund Inc. Board of Trustees will meet this Thursday to further discuss the pilot program as well as a number of other issues related to the governance of the Fund.
---

Hot 5′s Hot Tip
Voting YES for Amendments 3, 4 & 14
The Association has prepared many communication tools during this campaign season to equip you to advocate for proposed constitutional amendments 3, 4 & 14, and many of these resources are collected at www.alabamacounties.org/voteyes.
But as Election Day nears and time grows short, you may want to focus your attention on a single document t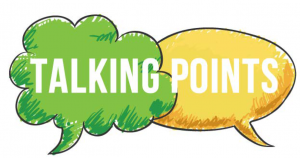 hat covers all three amendments. In that case, here's what you want:
TALKING POINTS
Discussing the Impact of Proposed
Constitutional Amendments 3, 4 & 14
---
KEY DATES THIS WEEK
TODAY
 ⇒ Renewal Deadline | ACCA Workers' Compensation Self-Insurers' Fund
⇒ Juvenile Justice Task Force
⇒ Deadline | Safety Incentive Discount Program (SIDP) Application & Documentation
TUESDAY, NOVEMBER 1, 2016
⇒ Room Reservation Deadline | ACCA Legislative Committee Meeting (Nov. 14-15)
WEDNESDAY, NOVEMBER 2, 2016
⇒ Last Day of Regular Registration | Alabama Jail Training Academy (AJTA) Inmate Management Class (Nov. 16-17)
⇒ Board of Trustees | ACCA Workers' Compensation Self-Insurers' Fund
THURSDAY, NOVEMBER 3, 2016
⇒ Board of Trustees | ACCA Liability Self-Insurance Fund Inc.
⇒ Sheriff's Advisory Committee, ACCA Liability Self-Insurance Fund Inc.
SATURDAY, NOVEMBER 6, 2016
 ⇒ Last Day to Reserve Hotel Rooms | ACCA Legislative Conference (Dec. 7-8)