This Week's Top 5 Things You Need to Know
PLUS…Hot 5's HOT TIP | ACCA Elected Leadership Information Packet
PLUS…Key Dates This Week
1. Electronic Reporting Instructional Videos
Starting this year, candidates for county commission, sheriff, county school boards, judgeships and all other races except municipal races must now file their campaign reports electronically with the secretary of state's office. The Alabama Electronic Fair Campaign Practices Act (FCPA) was amended in 2015 to grant the secretary of state, probate judges and the Ethics Commission the authority to levy fines if reports are late or inaccurate, effective with the 2018 cycle. The secretary of state's office has produced instructional videos on how to navigate the system and file a report.
To view the instructional videos, click here.
2. SSUT Disclosure of Certain Information
Act 2017-82 authorized the Department of Revenue to publicly disclose the name, start date, and cease date of Simplified Sellers Use Tax (SSUT) participants. The information may be obtained by clicking this link. Currently, the public may also view how much Simplified Sellers Use Tax a municipality or county receives through the My Alabama Taxes website. This information can be obtained by clicking here and searching for a locality.
3. Provide Input to Streamline Local Federal-Aid Projects
The U.S. Department of Transportation (USDOT) is working to review its existing policy statements, guidance documents, and regulations to identify unnecessary obstacles to transportation infrastructure projects. As part of this review, affected stakeholders and the public are invited to identify non-statutory requirements that the USDOT imposes that should be removed or revised. To read the request for input notice, click here. Comments and contributions may be submitted to National Association of County Engineers (NACE) Executive Director Brian Roberts at broberts@naco.org or Legislative Committee Chair Richie Beyer at wrbechd@elmoreco.org.
4. Bidding of Electronic Poll Books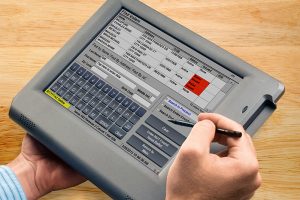 With the special election for U.S. Senate only a few weeks away, counties should be aware that the purchase of electronic poll books will be subject to the Competitive Bid Law unless the total purchase does not  exceed $15,000. In accordance with the Competitive Bid Law, "like-item purchases" must be bid if the total purchase cost of the "like items" exceeds $15,000. This would be applicable to the purchase of the electronic poll books and the software required to operate the electronic poll books. Questions about the bidding of electronic poll books can be directed to Chase Cobb.
5. Delta Leadership Institute Accepting Applications
The Delta Leadership Institute, a program of the Delta Regional Authority, is now accepting applications for its 2017-2018 Executive Academy class. The Executive Academy takes participants to all eight states to learn the policies, strategies, and resources that are driving economic growth and community development in the Delta region. For more information or to apply for the Executive Academy, click here.
---
Hot 5′s Hot Tip
ACCA Elected Leadership Information Packet
Commissioners who have considered running for an Association leadership position but are looking for more information are in luck! The Association staff has put together an ACCA Elected Leadership Information Packet that provides the duties and qualifications of each ACCA elected position. To download the ACCA Elected Leadership Information Packet, click here.
Reminder: Applications for Vice President and Minority Director are due TODAY at 4:30 p.m.
---
KEY DATES THIS WEEK
TODAY, MONDAY, JULY 10
Deadline | Candidates for Vice President or Minority Director
WEDNESDAY, JULY 12
THURSDAY, JULY 13
FRIDAY, JULY 14
NACo Voting Credentials Deadline