This Week's Top 5 Things You Need to Know
PLUS… HOT TIP: Honoring Certification from the Alabama Jail Training Academy
1. Ethics Requirements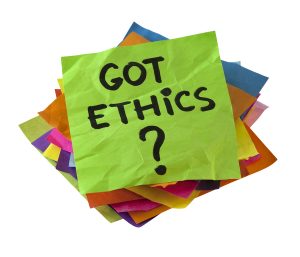 Commissioners taking office on Nov. 16, 2016 – both those who were re-elected and those who took office for the first time – have 120 days to complete mandatory training as required by the Alabama Ethics Law.
First-time commissioners may fulfill their requirements by attending the Alabama Local Government Training Institute (ALGTI) course, Ethical and Legal Issues, that will be offered Jan. 19-20, 2017. This course provides an in-depth analysis of Alabama's Ethics Law that is essential for newly-elected officials, and you can register by contacting Julia Heflin at Auburn University (heflijb@auburn.edu).
Re-elected commissioners may satisfy their requirements by completing the online course provided by the Alabama Ethics Commission. Information on the course may be found at http://ethics.alabama.gov/training/intro.aspx
For more information, please contact the Association office at 334-263-7594 or Executive Director Sonny Brasfield (sbrasfield@alabamacounties.org).
2. Commissioners Step Forward for PLAN 2018 Leadership Program
A total of 20 county commissioners, newly re-elected to their second terms, have stepped forward to accelerate their growth as leaders through the Association's PLAN 2018 leadership program. Congratulations to each of them as they embark on this challenging and rewarding journey through 2017 and 2018 – a journey sure to benefit their counties, their communities, the Association and the great state of Alabama!
Jay Thompson, Autauga County
Joey Peavy, Butler County
Ray Milstead, Clay County
Laura Cobb, Cleburne County
Marcie Foster, Cherokee County
Jimmy Jones, Coffee County
David Black, Colbert County
Kenneth Northey, Covington County
Kenneth Walker, Cullman County
Mark Blankenship, Dale County
Matthew Hodges, Jackson County
Steve Haraway, Madison County
Dan Harris, Montgomery County
Ronda M. Walker, Montgomery County
Ron Miller, Perry County
Larry Roberts, Randolph County
Chance Corbett, Russell County
Jerry Tingle, Tuscaloosa County
Keith Davis, Walker County
Bill Albritton, Wilcox County
3. Baldwin County Continues Momentum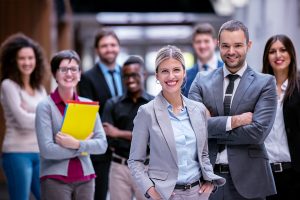 Last week the Baldwin County Commission continued the outstanding response to the Association's Liability Self-Insurance Fund – Property Program by insuring all its property, heavy equipment and vehicles through the Association's program beginning on December 31, 2016. The decision means a total of 35 counties will be participants on January 1, 2017.
"The response has been amazing," said ACCA Executive Director Sonny Brasfield. "We have been gratified by the response and, along with our partners at Meadowbrook and County Reinsurance Limited, we can offer uncompromised coverage and service for county government. It is not unreasonable to believe that at least 50 counties will be part of the program by the end of 2017."
For more information, contact ACCA Director of Insurance Services Henry van Arcken (hvanarcken@alabamacounties.org).
4. ATRIP-2 Still in Spotlight
Media coverage of the Association's proposed $1.2 billion bond issue for county road and bridge construction continues to grow. With the start of the 2017 regular session just around the corner, it is important that county officials spread the message regarding funds that will be available through this program.
Use this link for an overview of the draft program and details on the county-by-county distribution of the funds.
Join the Chambers County Commission, which has already adopted a resolution endorsing the program. A draft resolution is provided below, and ACCA Public Affairs Director Terri Reynolds (334-263-7594 // treynolds@alabamacounties.org) can assist with the county-specific figures needed.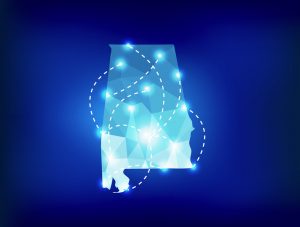 5. You got the App?
The Association's new App will be unveiled early in the new year and will be a big part of District Meetings, which begin on Jan. 10 in Monroeville. Please watch your inbox for information on how to download the App to your smart phone and tablet. It will be important for all county officials and employees to have the App on their devices when attending the District Meeting in your area. The Association staff will review the operation of the App during the meetings, including the tools for directly engaging in the Association's advocacy efforts. Find meeting details and online registration at the links below:
2017 ACCA District Meetings
Monroe County | January 10, 2017
Elmore County | January 19, 2017
Crenshaw County | January 24, 2017
Shelby County | January 26, 2017
Franklin County | January 30, 2017
Marshall County | January 31, 2017
---

Hot 5′s Hot Tip
Honoring Certification from the Alabama Jail Training Academy
This year another great group of vital county employees completed the four-course certification program through the Alabama Jail Training Academy (AJTA). This is an important accomplishment for the employees individually and a significant training investment by the sheriff's department. If you haven't already, please consider recognizing these newly AJTA certified employees in an upcoming commission meeting!