This Week's Top 5 Things You Need to Know
PLUS…Hot 5's HOT TIP | Follow Us!
PLUS…Key Dates This Week
1. Get in the Game: Playing All Four Quarters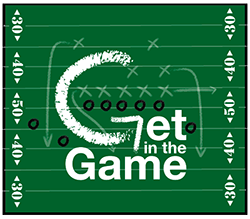 You've studied the playbook. Watched the film. Given it your all on the practice field. It's time to get in the game-and a winning team gives 100% in all four quarters.
With the 2018 Legislative Session just weeks away, it's critical that county leaders participate in each of this year's legislative events. Each of our 67 team members has the opportunity to be the MVP, but you have to get off the sidelines and get in the game.
Are you ready to play? Click the links below for more information on each event:
1st Quarter: District Meetings
2nd Quarter: Legislative Committee Meeting
3rd Quarter: Legislative Conference
4th Quarter: 2018 Legislative Session
2. Can't Miss CGEI Classes
There are only four CGEI classes remaining in 2017, and you won't want to miss these unique and informative education opportunities. Disaster Relief 101 will take place this Wednesday, September 27 and will cover information regarding the different roles county personnel and officials play in responding to and assisting in times of crisis. On October 11 and 12, you'll have the opportunity to learn about effectively communicating with the media and community members at Communication and Media Relations, in addition to new tax information at the CROAA Update Class. We'll wrap up the year by preparing for the upcoming Legislative Session as we discuss building and maintaining relationships and communication with Legislators at the Legislative and Governmental Relations Class. If you have questions about any of the classes listed above, please contact Abby Luker.
3. Don't Wait to Register! District Meetings Next Month
Registration for all six District Meetings is officially open! These meetings will cover critical information that will be necessary for success in this year's Legislative Session. Each District Meeting will take place in a different part of the state, giving county leaders from across Alabama an opportunity to attend and participate. ALL county personnel are encouraged to attend, so please be sure to contact a member of the Association staff with any questions regarding registration.
To find the District Meeting nearest to you, click here.
4. Place Your Bids- Joint Bid Opening Friday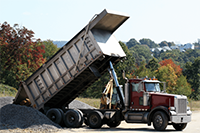 The Bid Opening for the 2018 County Joint Bid Program will take place this Friday, September 29 at 10:00 a.m. The Bid Opening for all heavy equipment, herbicides, road signs, and metal piping bid proposals will be held at the ACCA Office. The Association will not receive any bids after 10:00 a.m., so ALL bids must be placed before that time. For more information on the County Joint Bid Program, click here or contact Chase Cobb.
5. Have We Received Your 2018 Directory Edits?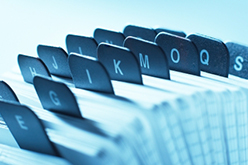 Out with the old and in with the new! The 2018 ACCA Membership Directory is set to be delivered to county mailboxes in two short months. Each county Administrator should have already received the first draft of their county's pages for review, so please return those pages along with any edits to Jeannie Gaines by this Friday, September 29. If your county has not received your first draft pages, please contact a member of the Association staff as soon as possible.
---
Hot 5's Hot Tip

Follow Us!

Did you know? 68% of all Americans are Facebook users. Are you one of them? If you are, make sure to follow the ACCA for news and updates. To follow the ACCA on Facebook, click here and make sure to "like" us!
---
KEY DATES THIS WEEK 
TODAY MONDAY, SEPTEMBER 25
TUESDAY, SEPTEMBER 26
WEDNESDAY, SEPTEMBER 27
THURSDAY, SEPTEMBER 28
FRIDAY, SEPTEMBER 29
• 10:00 a.m. | Bid Opening, County Joint Bid Program