This Week's Top 5 Things You Need to Know
PLUS…Hot 5's HOT TIP | NACo Releases Reports on Major County Challenges
PLUS…Key Dates This Week
1. Highlights from Rural Broadband Discussion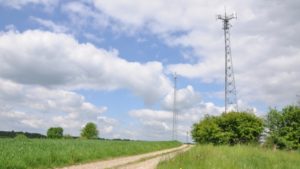 Last week Association staff participated in a stakeholder meeting to discuss draft legislation for the expansion of broadband into rural areas of the state.
A number of stakeholders were present at the meeting, including Representative Chesteen, rural electric co-ops, telecommunication companies, cable industry representatives, ALFA, and Alabama Power.
The Association has many concerns with the initial draft of this legislation, but Representative Chesteen has committed to work through those concerns and additional proposals in the coming months. The Association looks forward to working with Representative Chesteen and other stakeholders to ensure that the legislation results in expanding broadband into rural Alabama.
2. Legislative Conference | Overflow Hotel Information
The Marriott Shoals Hotel & Spa in Florence is officially sold out, but that shouldn't prevent you from suiting up for the 2017 ACCA Legislative Conference on Dec. 6 and 7. Association staff has arranged overflow accommodations for you at the nearby Residence Inn and the Holiday Inn Express Hotel & Suites. If you have not yet booked a room for your stay in Florence, rooms at the Residence Inn are available for $99 per night and at the Holiday Inn Express for $109.
To reserve your discounted room at the Residence Inn, click here.
To reserve your discounted room at the Holiday Inn Express, visit the hotel's website here and be sure to use code "ACC" when making your reservations.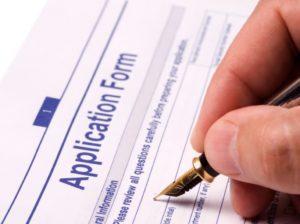 3. ADECA to Host Application Workshops
On November 15, the Alabama Department of Economic and Community Affairs (ADECA) will host application workshops for the Land and Water Conservation Fund (LWCF) and the Recreational Trails Program (RTP). These workshops will take place at the Center for Commerce in Montgomery from 8:30 a.m. to noon, and 1:00 p.m.-5:00 p.m., respectively. Registration is required, so please contact Kim Martin  at kim.martin@adeca.alabama.gov for more information.
To learn more about the Land and Water Conservation Fund, click here.
To learn more about the Recreational Trails Program, click here.
4. Thanking Our 2018 ACCA Partners
There are many private-sector organizations that work closely with county government throughout the state, and the Association is especially appreciative of the 48 entities that have formalized that relationship by becoming ACCA Partners for 2018. When you cross paths with our Partners, please thank them for supporting the unified voice of county government.
5. Underground Storage Tank Operator Training

On Wednesday, November 8 Elmore County will host an Underground Storage Tank Operator Training Class at their Highway Department Facility in Wetumpka, AL. County employees will receive a special $99 discount on registration, making the total cost of the course only $250. This training is required for those who own and operate underground storage tanks, so please click here for more information.
---
Hot 5's Hot Tip

NACO Releases Reports on Major County Challenges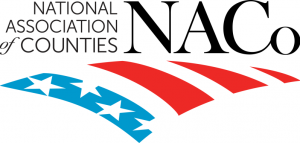 The National Association of Counties (NACo) recently released three reports that highlight common county challenges and ways to leverage the solutions. To read more about these informative reports, click the links below.
2017 Top County Challenges Across the States 
Everyone Counts: How 2020 Census Data Matter to Your Bottom Line 
Harnessing the Engagement of Your Employees 
---

KEY DATES THIS WEEK
TODAY MONDAY, OCTOBER 30
TUESDAY, OCTOBER 31
WEDNESDAY, NOVEMBER 1
THURSDAY, NOVEMBER 2
FRIDAY, NOVEMBER 3