1. Announcing Insurance Rates and Refunds This Week
The Boards of Trustees of the ACCA Workers' Compensation Self-Insurers' Fund and the ACCA Liability Self-Insurance Fund, Inc. recently held their annual meetings to consider rates for the upcoming Fund year as well as whether refunds will be available to Fund Members. Insurance rates and any refunds will be announced at the Self-Insurance Funds' Membership Meeting, which is tomorrow at 2 p.m. in the Sand Castle room at Perdido Beach Resort, the location of the ACCA 87th Annual Convention. Please make plans to have at least one person from your county or entity present at this meeting to pick up your Premium Contribution and Refund Summary. Questions may be directed to Henry van Arcken, Director of Insurance Services, at hvanarcken@alabamacounties.org or 334- 263-7594.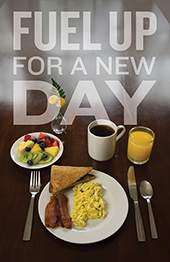 2. Use Social Media to Show #ALCountiesWork
While you are "Fueling Up For a New Day" at the ACCA Convention, social media can be a great way to show how "#ALCountiesWork." That's the convention's official hashtag, and you can add it to your posts on Twitter, Facebook and Instagram. We are especially looking for examples that show how county government works for Alabamians – and how hard county officials and employees work to make that happen. You could share if someone from your county has completed an education program? Or perhaps you learn a new way to help your county work more effectively? Maybe you make an important contact with a state or federal agency that can benefit your county? While you're at it, make sure you are keeping up with ACCA on social media:
3. "Special" Report Coming
With the conclusion of the FIRST special session of the summer, the ACCA staff will provide a comprehensive report following the convention on the 19 bills that were passed and sent to Gov. Robert Bentley. The list includes local bills for Jefferson, Russell, Coffee, Morgan, Walker, Talladega, Calhoun and Franklin counties. Two tax-related bills that could benefit counties were also passed and will be explained in detail in the final report.
4. EMA Advisory Council Rolls up Sleeves
The newly established Emergency Management Advisory Council held its second meeting at the ACCA office earlier this month. The group, chaired by Baldwin County Commission Chairman Skip Gruber, is focusing its attention on cooperative initiatives with the state Emergency Management Agency to enhance the effectiveness of county programs and ensure that the state and local governments maximize their efforts in times of disaster.
5. New Debris Contracts on Way 
The current statewide debris contracts expire on Oct. 31, 2015. Last week the bid review committee closely examined the new proposals for both debris removal as well as monitoring services for counties. The contracts, offered through the Association's Joint Bidding Program, have gained national recognition and provide counties almost immediate response for debris removal in times of disaster. A county commission in each of the seven debris and monitoring districts will make the official award of the contracts later this fall and the successful bidders will take over on Nov. 1, 2015. Questions? Contact Chase Cobb ccobb@alabamacounties.org
Hot 5 is a weekly newsletter from the Association of County Commissions of Alabama