This Week's Top 5 Things You Need to Know
PLUS… Hot 5's Hot Tip | Utilizing Resources on the ACCA Website
PLUS… Key Dates This Week
1. ACEA and ACAA Conferences This Week
Both the ACEA and ACAA will head to Perdido Beach this week for their annual conferences. County Administrators and Engineers will participate in professional development exercises, meet with their Board of Directors, discuss relevant workplace improvement tools, and more! The annual conferences are an excellent way for ACEA and ACAA members to meet with their colleagues from across the state and network and learn from each other. Anyone with questions about this week's ACEA and ACAA conferences should contact Jennifer Datcher at jdatcher@alabamacounties.org.
2. New Opportunity for ATRIP-2
Tomorrow will hold a unique window of opportunity for HB 487 by Rep. Bill Poole (ATRIP-2). Association staff has worked tirelessly with stakeholders to ensure that county roads and bridges will not be neglected. Leaders who have not contacted their House members and asked for their support on HB 487 are urged to do so TODAY. Anyone with questions about this legislation should contact a member of the Association's policy team.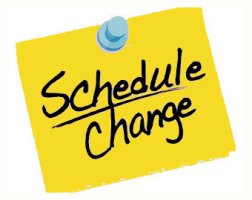 3. Schedule Changes This Week
Due to the upcoming ACEA and ACAA annual conferences, this week's legislative webinar has been rescheduled for next Thursday, May 18th. The Association staff will keep all members up-to-date on this week's legislative activities with the regularly scheduled Goat Hill Reports. Questions about any piece of legislation or the legislative webinar should be directed to a member of the Association's policy team.
4. Success with the ACCA67 Phone App
Since its launch in January of this year, the ACCA67 phone app has served as an exceptional tool for communicating with the Association membership. In just four short months, the app has received 6,000 views and over 10,000 clicks. The most utilized feature of the app, with 2,300 clicks, is the notifications feature which allows the Association staff to send need-to-know information directly to members' cell phones. The second most utilized feature, with over 1,100 clicks, is the Legislative Directory. County leaders are encouraged to keep the Association right at their fingertips by continuing to use this wonderful tool. Anyone with questions about the app or who wishes to download it should contact Jeannie Gaines at jgaines@alabamacounties.org.
5. 39 and Counting!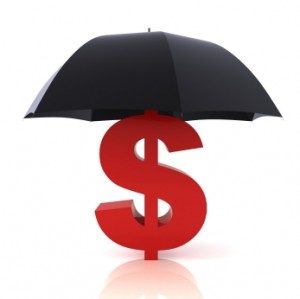 Franklin and Calhoun are the two most recent counties to join the ACCA Liability Self-Insurance Fund, Inc. – Property Program (ACCA LSIF-PP). They join 37 other county members and six county-related entities in the property program. The ACCA LSIF-PP, which was established just nine months ago, offers property coverage for buildings, equipment, EDP, and auto physical damage. If your county is interested in a quote from the program, contact Henry van Arcken at 334-263-7594.
---
Hot 5′s Hot Tip

Utilizing Resources on the ACCA Website
The Association website hosts a wealth of resources for county leaders to utilize, and the number of resources is growing by the day! County officials and staff are encouraged to click the "Resources" tab on the ACCA homepage to explore a variety of documents and ideas that can be used in each facet of county government. To submit your resource to the ACCA website, please contact Jeannie Gaines at jgaines@alabamacounties.org.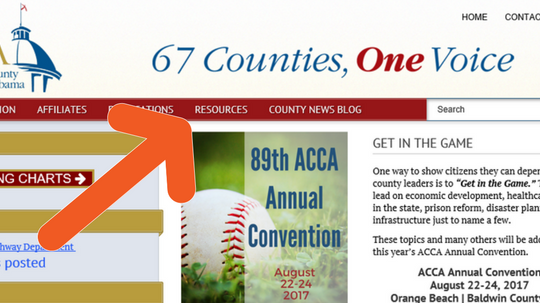 ---
KEY DATES THIS WEEK

TUESDAY, May 9
WEDNESDAY, May 10
 ACAA Board of Directors Meeting
THURSDAY, May 11