This Week's Top 5 Things You Need to Know
PLUS…Hot 5's HOT TIP | Follow Us!
PLUS…Key Dates This Week
1. It's Game Time: ACCA Legislative Conference
With only three weeks left until the 2017 ACCA Legislative Conference, there's no better time than now to register your county leaders to attend. This year's conference will include a full agenda along with breakouts, workshops, and a friendly competition. If you have not registered for the 2017 ACCA Legislative Conference, don't hesitate, click here to register NOW.
Click here to download a full agenda
2. Successful Insurance Board Meetings
The Boards of Trustees for both the ACCA Liability Self-Insurance Fund, Inc. (LSIF) and the ACCA Workers' Compensation Self-Insurers' Fund (WCSIF) met last week to review the previous year's annual financial statements and investment reports as well as to discuss plans for the upcoming year. Both Funds are in excellent standing, and the Boards look forward to another successful year.
The Boards also took time to bid farewell to five trustees whose terms expire on Dec. 31. For LSIF, the trustees rotating off the Board are Etowah County Commissioner Jeff Overstreet and Sumter County Engineer Anthony Crear. The trustees rotating off the WCSIF are Chambers County Commissioner Debbie Wood, who also served as President of the WCSIF Board of Trustees, Pickens County Commissioner Frederick Kennedy, and Calhoun County Engineer Brian Rosenbalm. The Association's Executive Director Sonny Brasfield thanked each trustee for their dedication and hard work over the years to help make the ACCA's Insurance Funds successful.
3. ACCA Video Studio Up and Running
Starting this week, the ACCA in-house video studio is open and ready for business! Stop by to film short video clips that will promote your county and aid in your legislative advocacy efforts. This full-service video studio will provide you with everything you need to broadcast your message to your community members and legislators alike. For more information on the ACCA in-house video studio, contact Jeannie Gaines.
4. Wrap Up Your Year with the Joint Bid Program
With increased prices arriving in 2018, don't let the year end without making your last-minute purchases through the ACCA County Joint Bid Program. Bids only remain in effect through the calendar year, which means you have less than two months to make your final purchases. Not sure where to start? Click here to view more information on the Association's website, or contact Chase Cobb at 334
-263-7594.
5. ACCA Recognized by Alabama PALS 
At the 2017 Alabama PALS Governor's Awards Program held on November 8 in Prattville, the ACCA was recognized for its assistance with the "Don't Drop It On Alabama – Spring Clean-Up." Alabama PALS Executive Director Spencer Ryan made the following remarks: "The willingness of the ACCA to assist with the Statewide distribution of all clean up materials has enabled PALS to provide additional cleanup materials to groups and volunteers Statewide…" Marcia Collier, who serves as the ACCA/AL PALS liaison, accepted the award on behalf of the Association.
---
Hot 5's Hot Tip

Follow Us!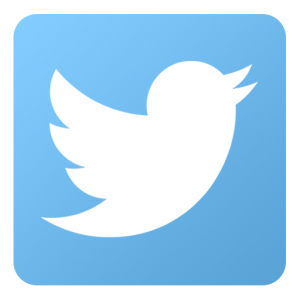 Are you interested creating your own Twitter page to boost your advocacy efforts during the upcoming Legislative Session? Maybe you have a Twitter page, but you aren't sure who to follow or where to start. Several members of the Association staff are active Twitter users and can be used as examples of what to say-and how to say it- when it comes to advocating online. Follow us to learn more about using Twitter to boost the County Platform in 2018!
Sonny Brasfield: @SonnyBrasfield
Terri Reynolds: @TRey2Sharp
Chase Cobb: @Cobb_Chase
Abby Luker: @AbbyLuker
Jeannie Gaines: @JeannieSGaines
Jennifer Datcher: @DatcherJen
---

KEY DATES THIS WEEK
TODAY MONDAY, NOVEMBER 13
TUESDAY, NOVEMBER 14
WEDNESDAY, NOVEMBER 15
THURSDAY, NOVEMBER 16
FRIDAY, NOVEMBER 17