This Week's Top 5 Things You Need to Know
1. Update to Joint Transportation Committee Schedule
The Legislature's Joint Transportation Committee has revised the schedule for its regional meetings leading up the Regular Session. The previously announced meeting on Jan. 21 in Huntsville has been rescheduled and moved to another city. The committee will now meet Feb. 1 in Decatur instead. These meetings are important opportunities to show the extreme needs of Alabama's road and bridge system and show broad support for addressing the issue. If you are planning to attend, please contact Terri Reynolds (treynolds@alabamacounties.org or 334-263-7594).
2. Any Change to Ad Valorem Rates?
Ala. Code Section 40-7-42 requires that the county commission levy the ad valorem taxes for the year at its first meeting in February, but only if the county commission is altering the tax levy from the previous year.  Pursuant to Section 40-7-42, when the tax levy remains unchanged from the previous year, the county commission is not required to take any action.  If you have any questions, please contact Mary Pons at the Association office.
3. District Meetings in Full Swing
ACCA officers, board & staff very much appreciate everyone who has attended the first two District Meetings during the past week! The session is so near (starts Feb. 2), and there will be plenty of work to go around if the "unified voice of county government" is to strengthen and protect counties in 2016. This week there are District Meetings in Clarke & Pike counties, and there is still time to sign up for the following dates:
Tuscaloosa County | Jan. 26, 2016
As a reminder, everyone has the flexibility to choose the date and location that is most convenient, and the Elmore County meeting coincides with the training class, Legislative and Governmental Relations.
4. Inmate Medical Insurance 
Skyrocketing health care costs combined with governmental responsibility to pay for inmate medical care have created serious problems in the budgetary process. This ever-increasing healthcare burden has left our correctional systems exposed to potentially unlimited expenses and has created the need for innovative cost-control mechanisms. Counties are encouraged to check out the unique program designed to protect local governments from excessive expenses resulting from catastrophic medical claims. For more information click on this link: https://www.alabamacounties.org/insurance/inmate-medical-insurance/
5.  Director "Certified"
ACCA Executive Director Sonny Brasfield has received the designation as a "Certified County Association Executive".  The program, administered by  Cornell University, includes instructional, hands-on and continuing education requirements through the National Council of County Association Executives. The designation was announced in Washington D.C. earlier this month.
---
It was a GREAT WEEK for website visitors! Many thanks to everyone who has referred friends and neighbors to www.DriveAlabama.org!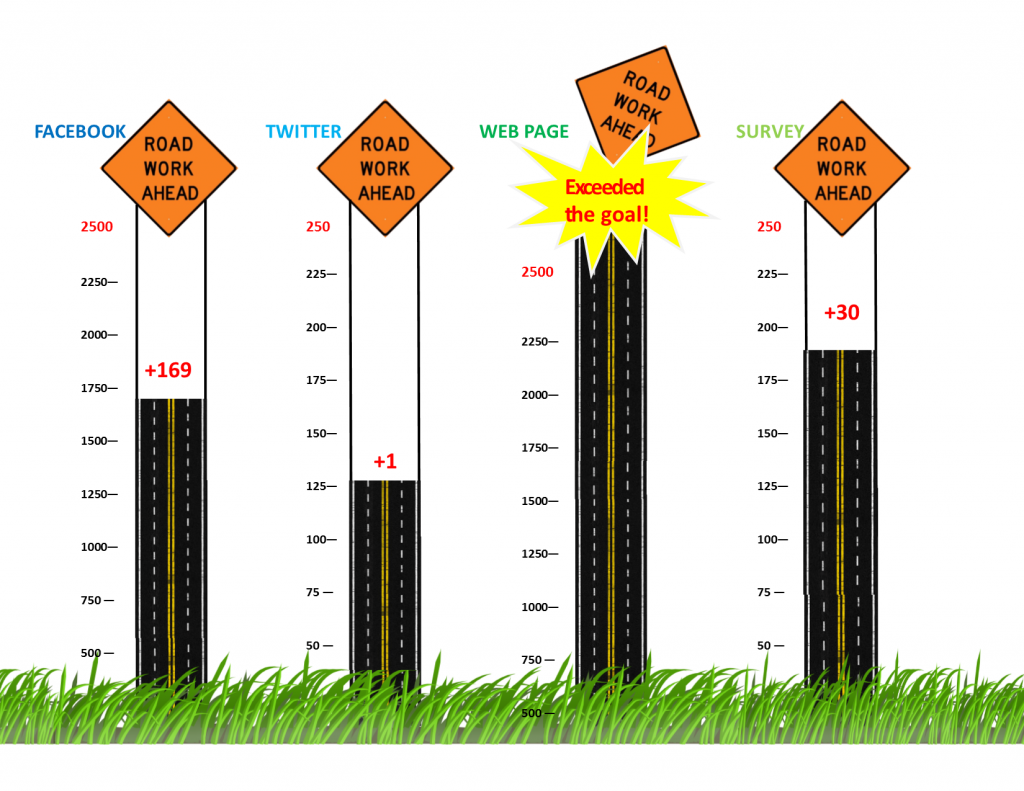 The DRIVE Alabama campaign is off to a good start in 2016! You can make a difference on these indicators by:
---
Note: The ACCA office will be closed Jan. 18 in honor of Dr. Martin Luther King Jr. Day.