This Week's Top 5 Things You Need to Know
+ Hot 5's HOT TIP  |  Tweet this now! (Sample tweet provided below.)
+ Key Dates This Week
1. Make plans to join us for ACCA County Days
ACCA County Days is the time for county commissioners and staff to come to Montgomery to meet face-to-face with legislators and advocate for their county and for county government as a whole. Each county is assigned a date, and participation in your County Day will be critical to our success during the 2018 Legislative Session.
Locate your county's date below, and if you'll be joining us for your County Day, click on the link to R.S.V.P. (and press send).
Jan. 31 – Click here to R.S.V.P. for the Jan. 31 County Day.
Colbert, Cullman, Fayette, Franklin, Lauderdale, Lawrence, Limestone, Madison, Marion, Morgan, Walker, Winston
Feb. 7 – Click here to R.S.V.P. for the Feb. 7 County Day.
Blount, Calhoun, Cherokee, Clay, DeKalb, Etowah, Jackson, Marshall, Shelby, St. Clair, Talladega
Feb. 28 – Click here to R.S.V.P. for the Feb. 28 County Day.
Baldwin, Butler, Choctaw, Clarke, Conecuh, Escambia, Marengo, Mobile, Monroe, Washington
March 14 – Click here to R.S.V.P. for the March 14 County Day.
Bibb, Dallas, Greene, Hale, Jefferson, Lamar, Lowndes, Perry, Pickens, Sumter, Tuscaloosa, Wilcox
March 28 – Click here to R.S.V.P. for the March 28 County Day.
Chambers, Chilton, Cleburne, Coosa, Lee, Macon, Randolph, Russell, Tallapoosa
April 4 – Click here to R.S.V.P. for the April 4 County Day.
Autauga, Barbour, Bullock, Coffee, Covington, Crenshaw, Dale, Elmore, Geneva, Henry, Houston, Montgomery, Pike
2. Road Supervisors Training coming in February
ACCA's Road Supervisors Training only comes around once every two years, and 2018 is the year to take advantage of this training opportunity. All county engineering department lead operators, crew supervisors, foremen, road superintendents and others holding similar positions are encouraged to participate in this year's training, which is set for Feb. 12-13 at the Marriott Prattville Hotel and Conference Center. To view a complete agenda and to register for the Road Supervisors Training, click here.
*Note: A county's Road and Bridge Safety Director and at least one Road Supervisor must attend the Road Supervisors Training to satisfy the first portion of requirement #9 of the Safety Incentive Discount Program (SIDP).
3. Stay informed by following ACCA staff on Twitter
Are you following the ACCA staff on Twitter? If your answer is no, you're missing out. Follow the ACCA staff today to see updates on the 2018 Legislative Session and updates on what's going on across our 67 counties. To follow the ACCA staff, click on the name of each staffer below you wish to follow. Doing so will take you directly to their Twitter page, where you can then select the "Follow" option. After that, you're all set!
And remember to follow ACCA on Twitter by clicking here!
*Are you interested in getting on Twitter but need some help? Contact Abby Luker Fitzpatrick.
4. ACCA Liability Fund premium-contributions due before Jan. 31
Members of the ACCA Liability Self-Insurance Fund (LSIF) must return their Declarations Page and premium-contribution payment before Jan. 31. These items should be mailed to Stephanie Hanvey with Meadowbrook Insurance Group at P.O. Box 11047, Montgomery, AL 36111.
*Remember to make a copy of the Declarations Page for your records and to email your Liability 2018 Information Sheet to Marcia Collier, Coordinator of Insurance Services.
5. Ala. bicentennial exhibit coming to all 67 counties
Starting in April, a traveling exhibit celebrating 200 years of Alabama history, culture and humanities will set out to tour all 67 Alabama counties. Titled "Making Alabama," the traveling exhibit is being presented by the Alabama Humanities Foundation in partnership with the Alabama Department of Archives and History and the Alabama Bicentennial Commission. "Making Alabama" will feature eight periods of history — from becoming a territory to achieving statehood and beyond — and local exhibits created by host communities that showcase their role in the story of Making Alabama. Click here to find out when "Making Alabama" will be in your county.
---
ALCountiesTweet: COUNTIES IN THE LEAD
We're now two weeks into the 2018 Legislative Session, and county leaders are doing a tremendous job at taking to Twitter to speak to legislators and share the County Platform.
Depicted below are the counties currently leading in the ALCountiesTweet competition. Congratulations, and please keep up the good work!
Do you need assistance with Twitter? Contact Abby Luker Fitzpatrick, Director of Communication and Engagement.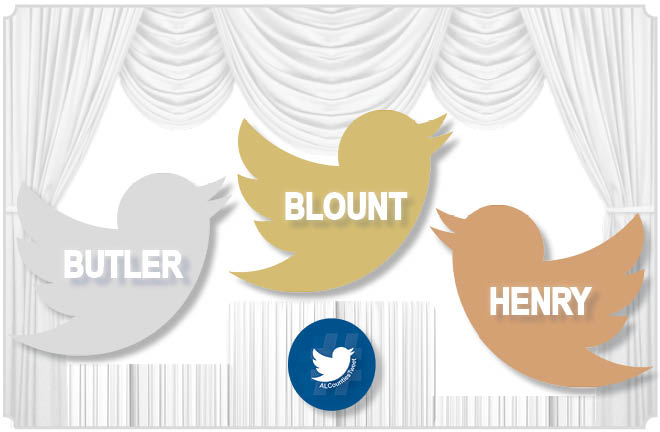 ---
HOT 5's HOT TIP
Tweet this now! (Copy and paste the red text directly below.)
I encourage Ala. Senators to vote YES on SB130 this week. Passing SB130 will allow the largest U.S. internet retailer to remain in the SSUT program and prevent our state, counties and cities from losing millions of critical dollars. #PassSB130 #ALpolitics #Your County
How do you tweet this?
Step 1: Copy the red text above.
Step 2: Open your Twitter app, or visit twitter.com and log in.
Step 3: Find the quill pen icon (app) or the "Tweet" button (online). Click on it.
Step 4: Paste the copied text into the text box that appears. Remember to type in #Your County (e.g., #Autauga, #Winston) at the end of the tweet.
Step 5: Press "Tweet." You're done! Congrats!
---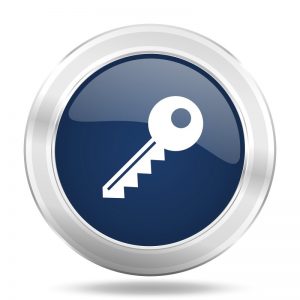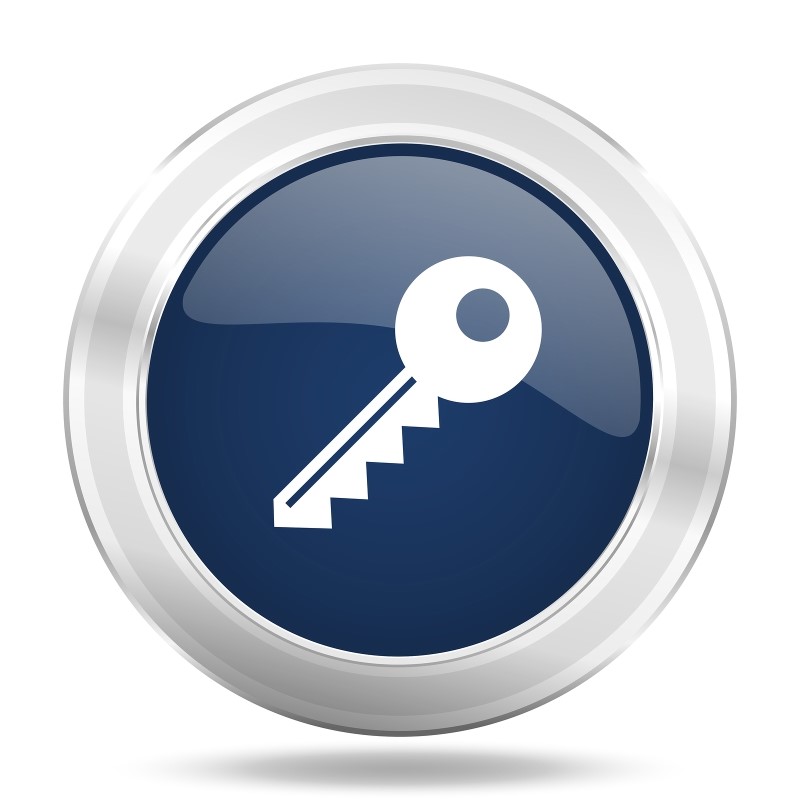 KEY DATES THIS WEEK
MONDAY, JAN. 22
CROAA Webinar | 2:00 p.m.

MONDAY, JAN. 22 – SATURDAY, JAN. 27
SIDP Driving Simulator for Deputies | Calhoun Co.
WEDNESDAY, JAN. 24 – THURSDAY, JAN. 25
CGEI Administrators Financial Workshop