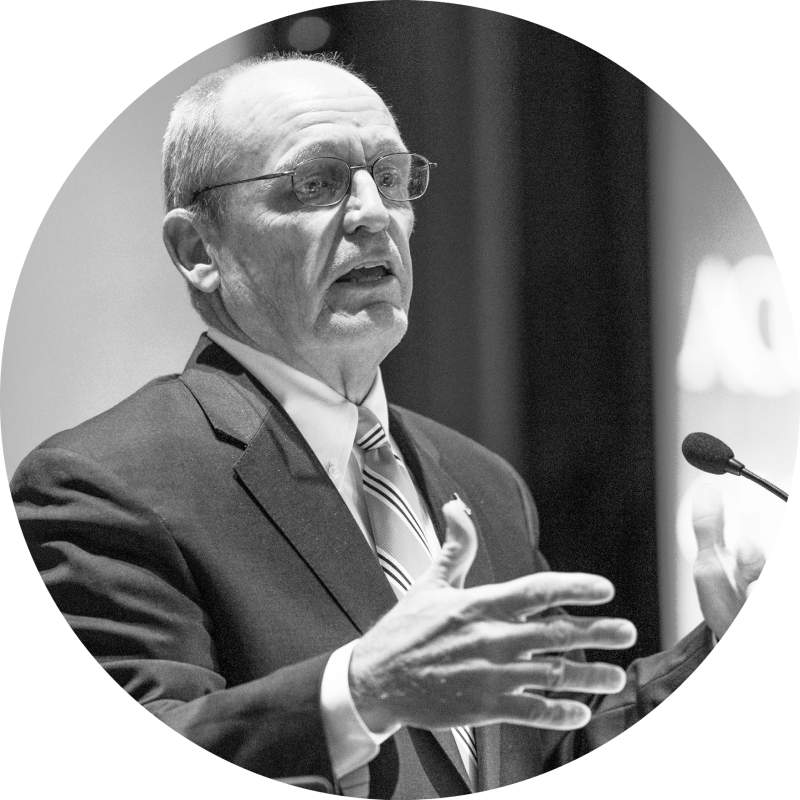 FROM 2 NORTH JACKSON STREET
Remarks from ACCA Executive Director Sonny Brasfield
If you play close attention to social media, you may have noticed some criticism of the Association's position on the effort to repeal our existing Open Records Law. Make no mistake — we've expressed our willingness to engage in open and comprehensive negotiations that begin with amending our current law. And we've made it clear we don't see the wisdom in repealing our nearly two-paragraph existing law in exchange for a 40-page process that's unnecessarily complicated and confusing. Don't believe everything you read on social media. We support open government, but we want a records access process that is workable in every courthouse in Alabama.
---
ASSOCIATION ANNOUNCEMENTS
This week's need-to-know information from ACCA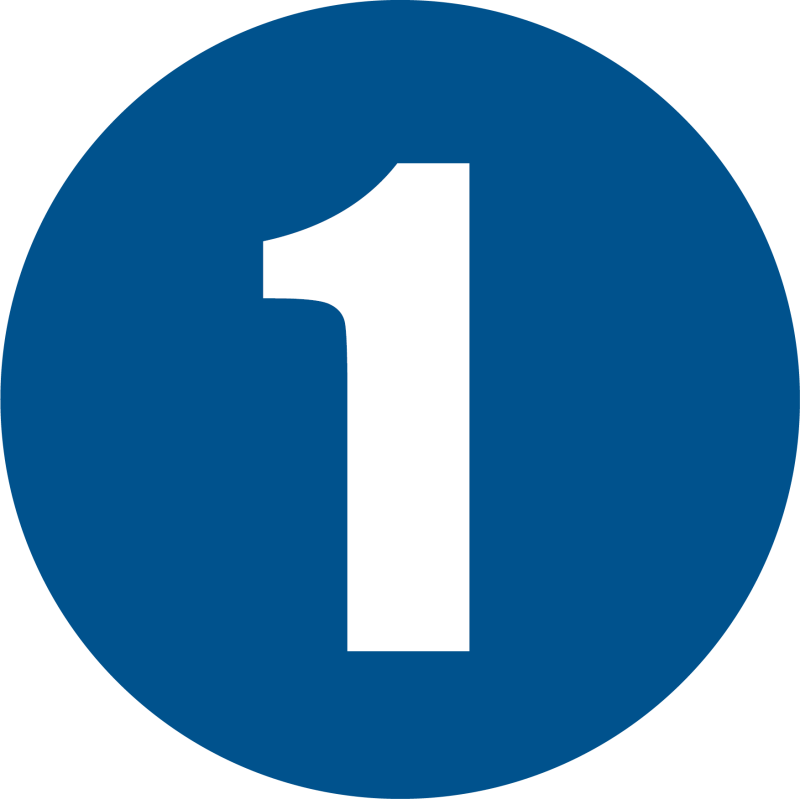 2020 Directory available on ACCA67 mobile app; Printed copies to be provided at District Meetings
Attention, All County Leaders! The ACCA 2020 Directory is now available for viewing in the ACCA67 mobile app under the "County Directory" tab. The ACCA Directory inside the app is updated year-round, which means the most up-to-date contact information for County Family members is always right at your fingertips. For assistance with the ACCA67 app, contact Abby Fitzpatrick, Director of Communication and Engagement.
*Note to Administrators: Printed copies of the ACCA 2020 Directory will be available for pickup at the January District Meetings. Be sure to stop by the registration desk (or send a county representative on your behalf) to obtain your county's copies.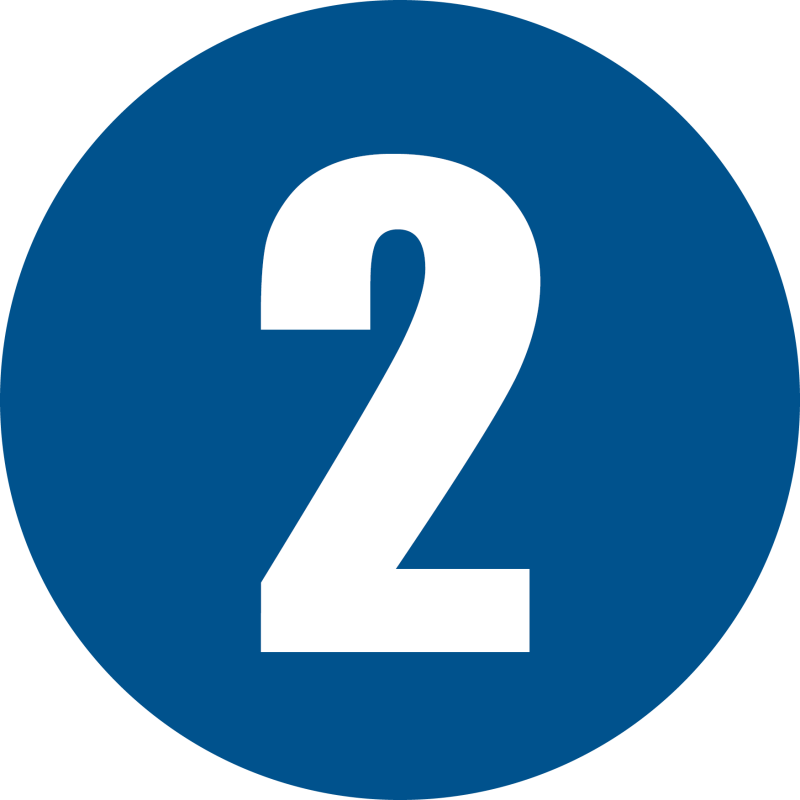 ACCA to hold March 1 Delegate Caucus, Reception in D.C.
As is tradition, the ACCA will hold a Delegate Caucus and Reception on Sunday, March 1, in conjunction with the National Association of Counties' (NACo) Annual Legislative Conference, taking place February 29-March 4. More information will be distributed about the ACCA event in the coming weeks, so county leaders are encouraged to monitor their inboxes. In the meantime, please know that there will not be a Tuesday Breakfast on Capitol Hill this year, as March 3 will be Election Day.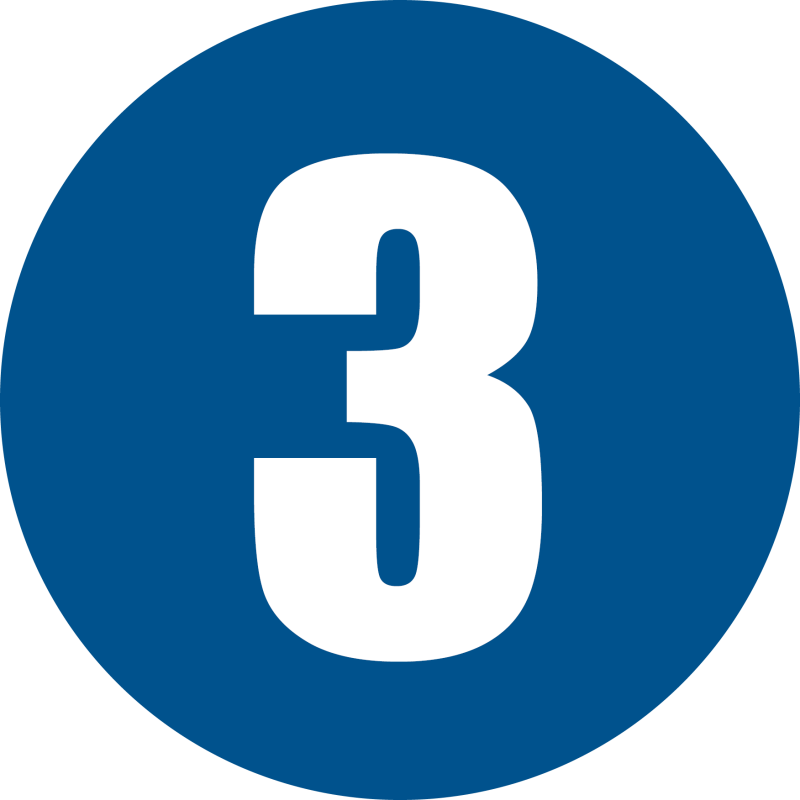 Thank you to outgoing ACCA Insurance Programs' Trustees
Listed below are five county leaders who have selflessly given their time over the past several years to ensure the success of the ACCA Self-Funded Insurance Programs for the benefit of all participating counties. These leaders have completed their terms and will be rotating off their respective boards tomorrow, Dec. 31. Please join us in thanking them for their dedicated service.
ACCA Liability Self-Insurance Fund
Dean Calvert, Blount County
Ricky Burney, Clay County
Jay Jones, Lee County
ACCA Workers' Compensation Self-Insurers Fund
Dennis McCall, Butler County
David Money, Henry County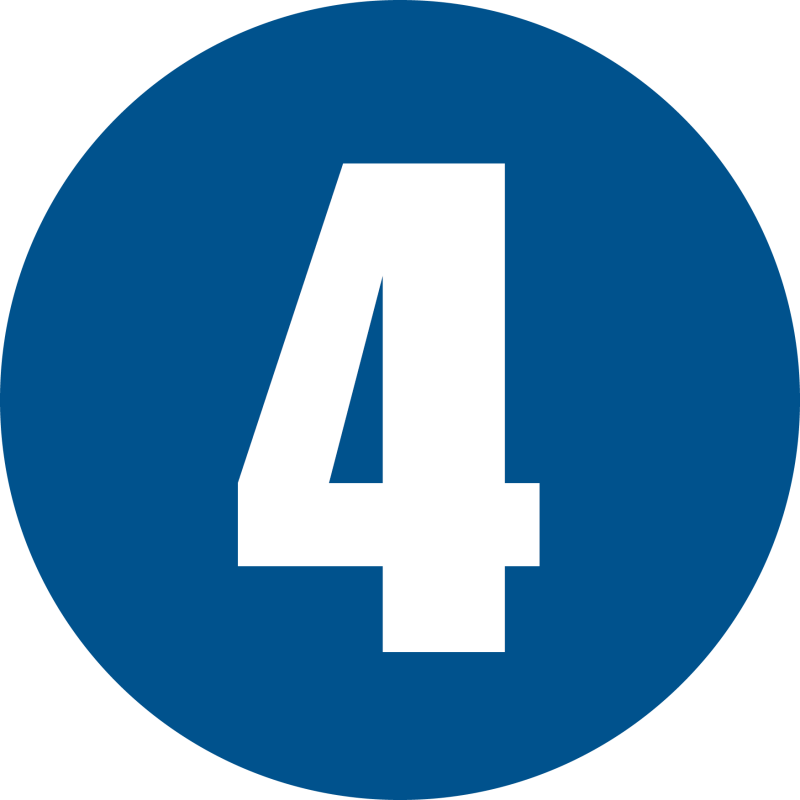 ACCA Offices to be closed New Year's Day
The ACCA Offices will be closed Wednesday, Jan. 1, for New Year's Day. The Association Offices will reopen at 8:30 a.m. Thursday, Jan. 2.
---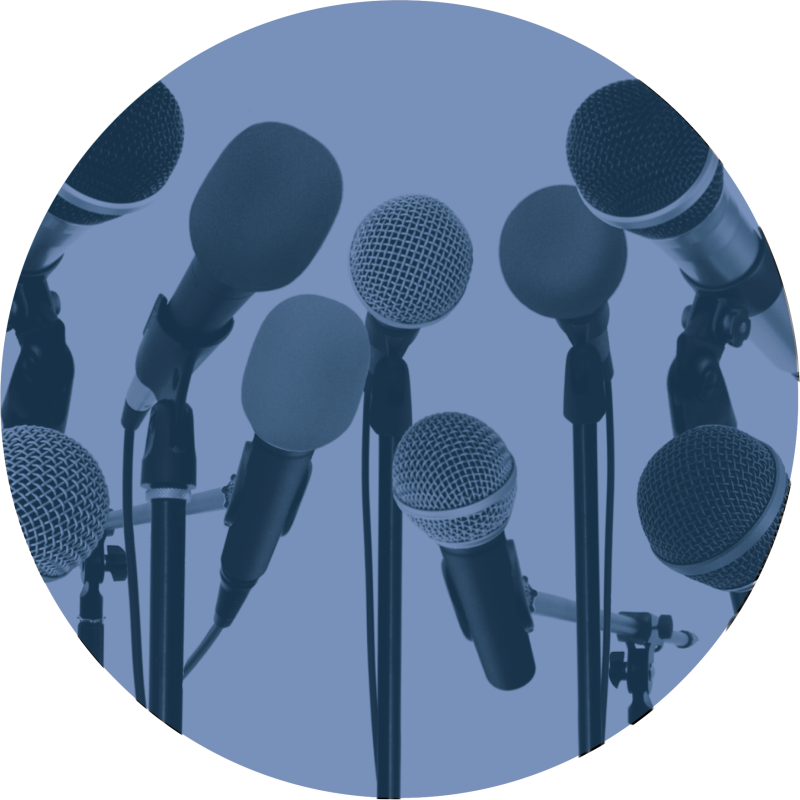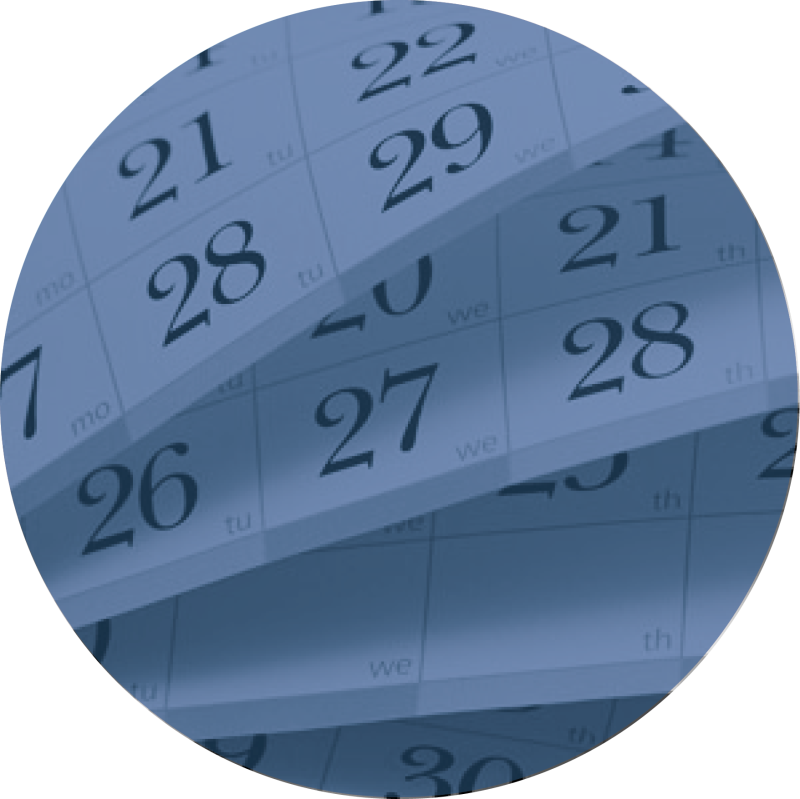 KEY DATES
This week's important ACCA-related events, trainings, deadlines, etc.
Tuesday, Dec. 31
ACEA Membership Dues Deadline
AAEM Membership Dues Deadline
Wednesday, Jan. 1
ACCA Offices closed for New Year's Day
ACCA LSIF & LSIF-PP Premium-Contributions Due
AAND Membership Dues Deadline
---
IN PHOTOS
This month's captured moments from County Family service and betterment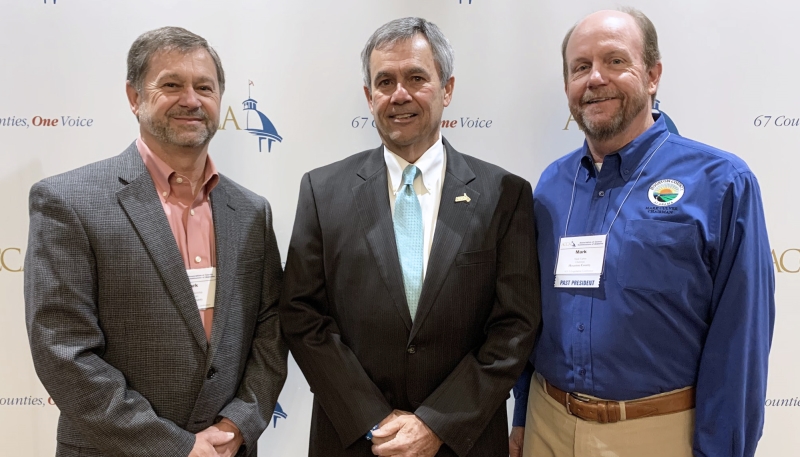 Wiregrass County Commission Chairs Mark Blankenship (Dale), David Money (Henry) and Mark Culver (Houston) get together at the ACCA 2019 Legislative Conference in Auburn.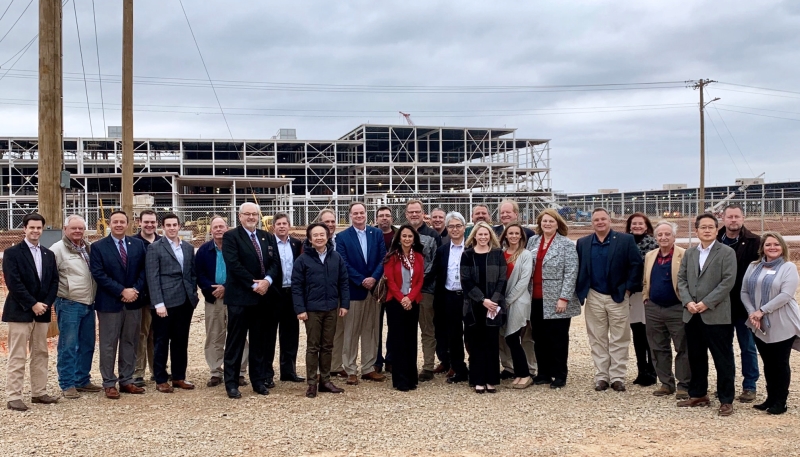 Members of the Morgan and Limestone County Commissions join state and economic development leaders at the future home of Alabama's Mazda Toyota manufacturing plant.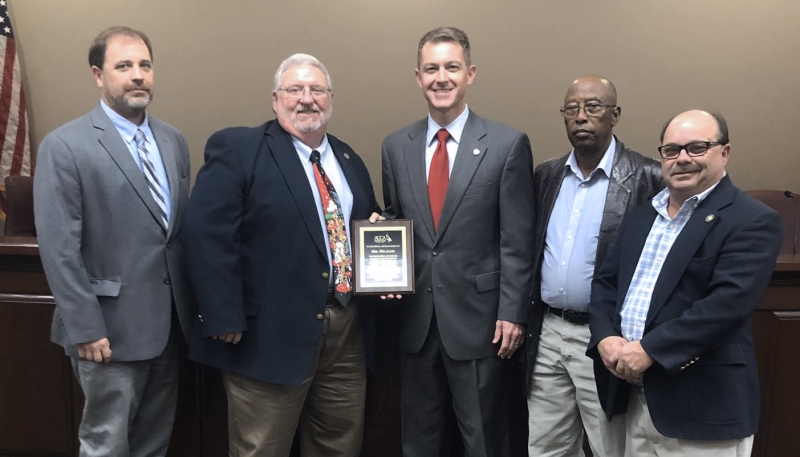 The Pike County Commission recognizes Rep. Wes Allen for his 2019 sponsorship of the ACCA priority legislation that amended the County Debt Set-Off Program to ensure the continued participation of local healthcare entities.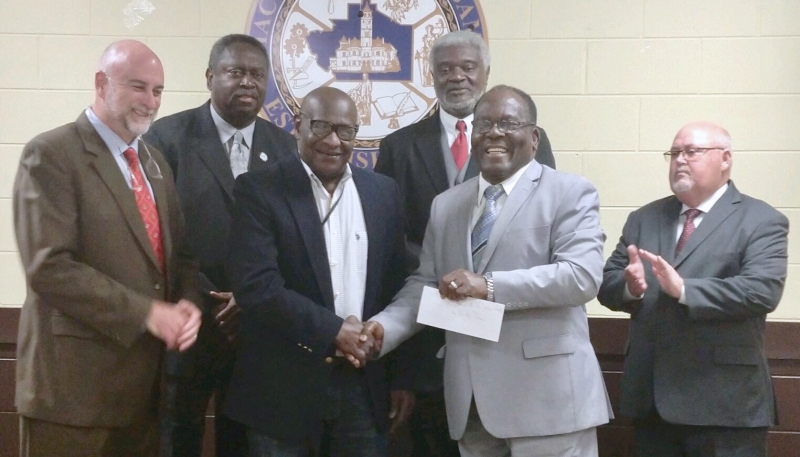 The Macon County Commission recognizes and awards its "2019 Employee of the Year" — Jonathan Davis, Community Corrections Program Director — a determination made by a vote of the Macon County staff.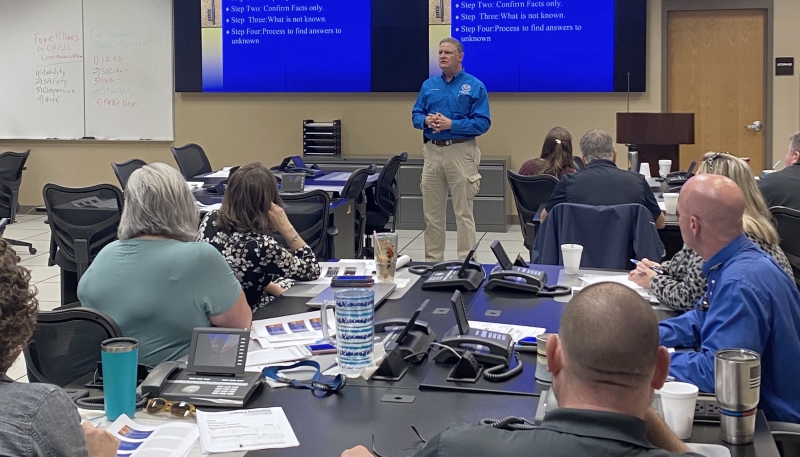 Baldwin County EMA employees undergo training on how to effectively communicate during times of crisis.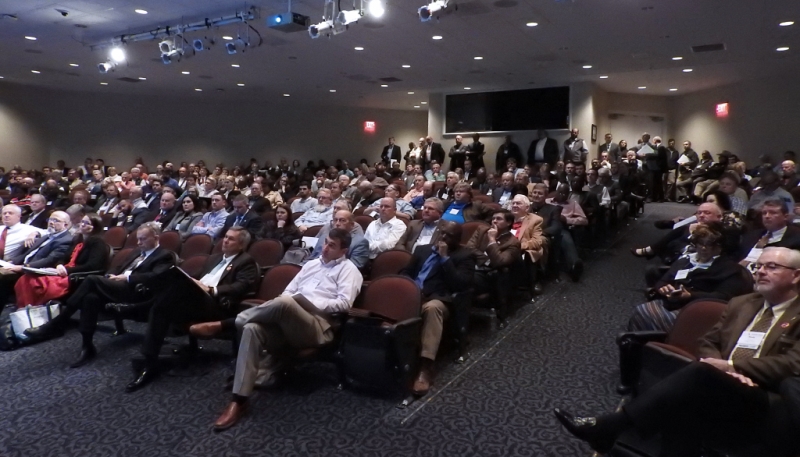 Nearly 400 Ala. county officials and employees gather in Auburn for the 2019 ACCA Legislative Conference.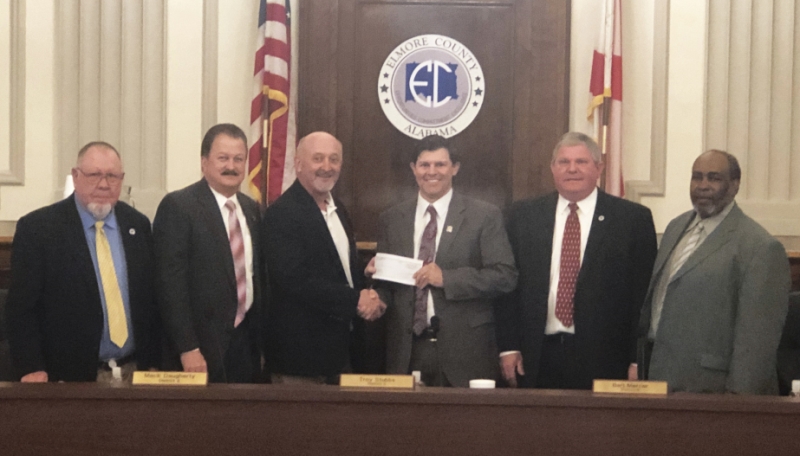 The Elmore County Commission voluntarily presents to its County Superintendent the first month's check for 25 percent of the county's Simplified Sellers Use Tax proceeds for fiscal year 2020.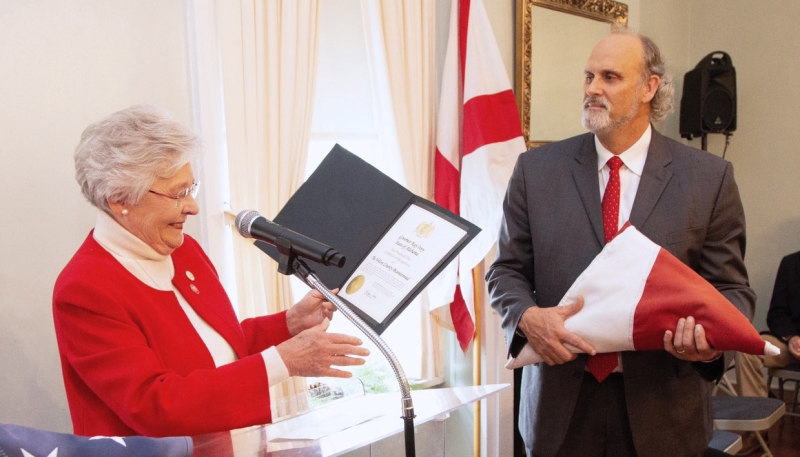 On the eve of Alabama's bicentennial celebration, Wilcox County Commission Chair Bill Albritton receives a flag from Gov. Kay Ivey for its display at the Wilcox County Courthouse.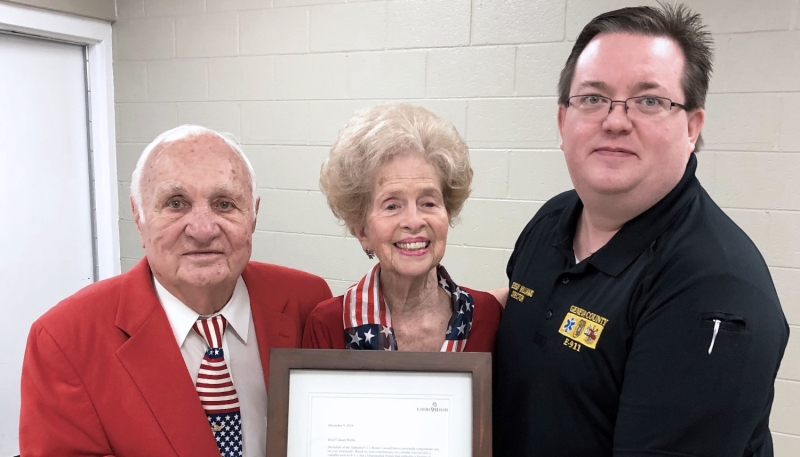 Geneva County 9-1-1 Director and Alabama 9-1-1 Board Member Jeremy Williams recognizes the retirement of Coffee County 9-1-1 Board Member Charles Webb, who founded the county's board while serving as its EMA Director in 1999.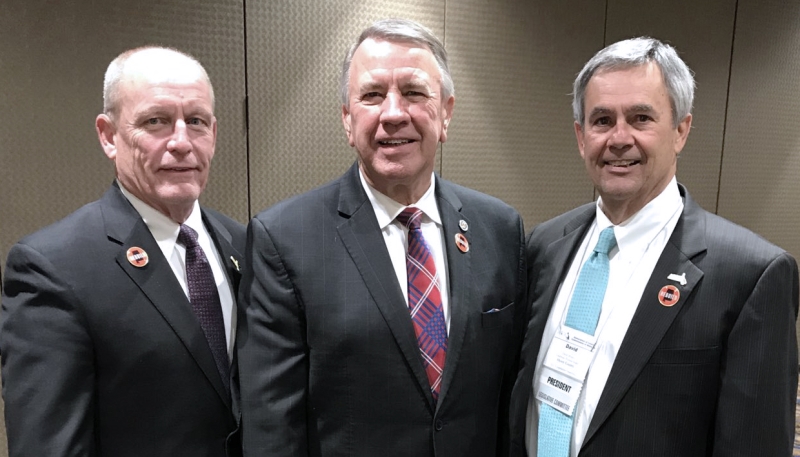 ACCA President and Henry County Probate Judge and Commission Chair David Money poses for a picture with Speaker of the House Mac McCutcheon and ACCA Executive Director Sonny Brasfield at the Dec. 4 ACCA Board of Directors meeting.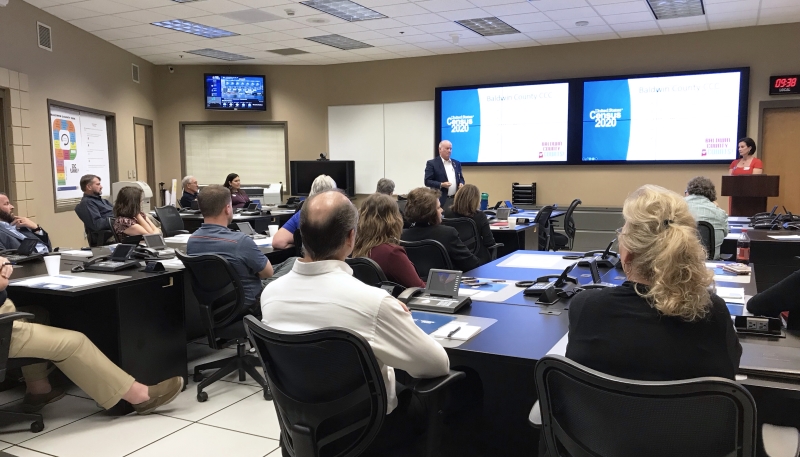 Baldwin County's "Complete Count Committee" meets to discuss strategies for increasing local participation in the critical 2020 Census.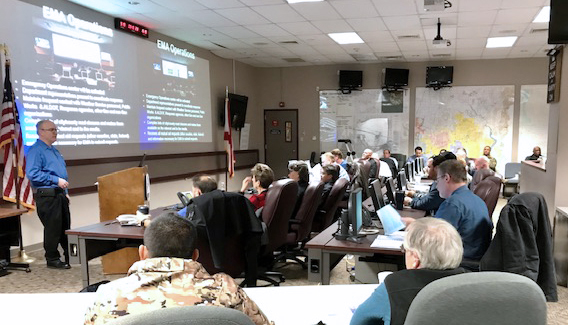 Madison County EMA professionals conduct a Winter Weather Workshop to work through storm scenarios and test response plans.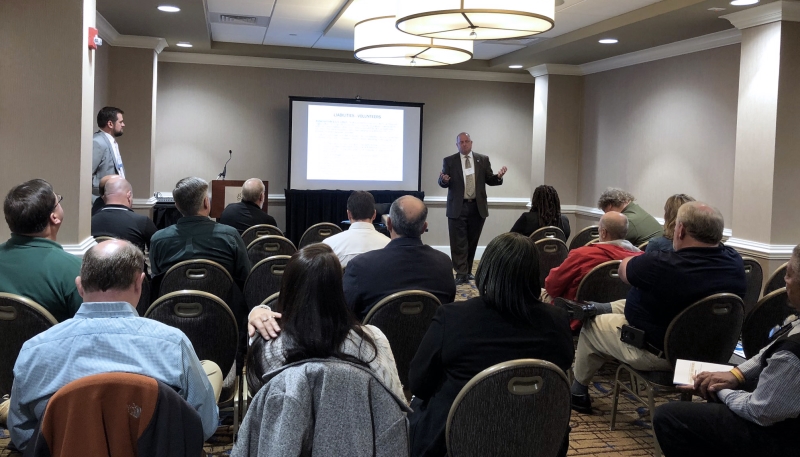 County Emergency Managers discuss improving warnings to residents, increasing the number of shelters and safer spaces, and other safety measures during their breakout session at the ACCA Legislative Conference.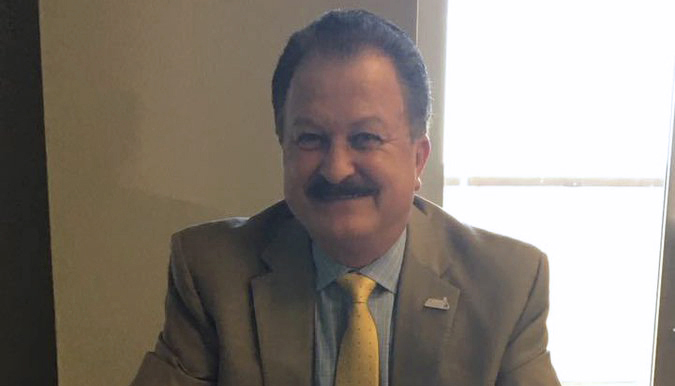 Elmore County Commissioner Mack Daugherty represents county government at a meeting of the Alabama First Responder Commission, which exists to strengthen public safety emergency communications across the state.