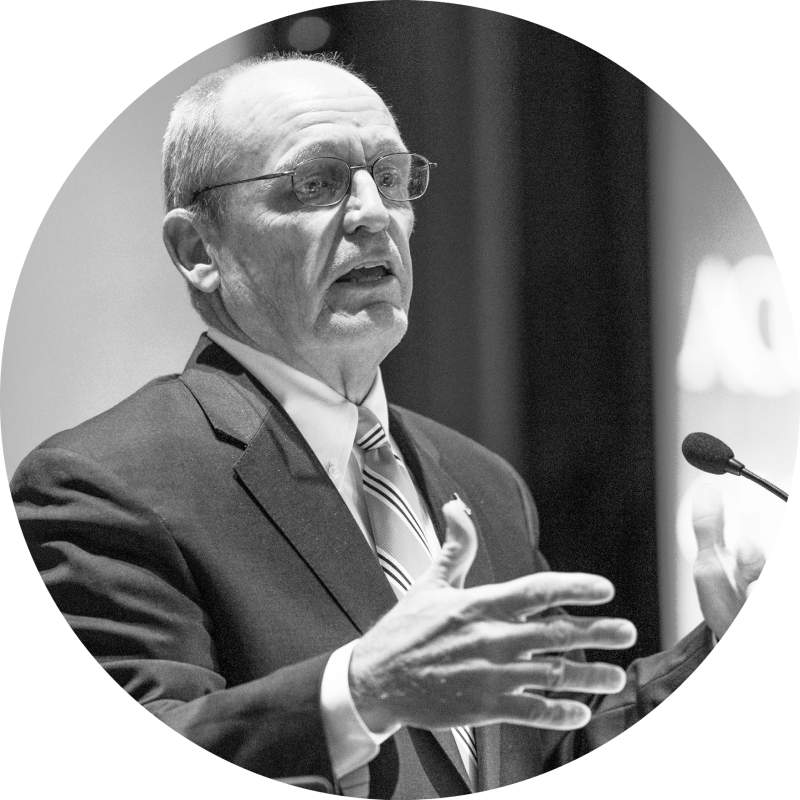 FROM 2 NORTH JACKSON STREET
Remarks from ACCA Executive Director Sonny Brasfield
Today marks the beginning of a new safety initiative for our insurance programs. Our sister organization, County Risk Services, welcomes two new members to our safety team today — one based in Montgomery and another in North Alabama. After some time for orientation, you'll see these two new faces — along with two others we hope to hire very soon — on the ground in your county. We are excited about this opportunity we have to reduce accidents, save money and, most importantly, help ensure your employees return home safely from work. We'll need you to embrace these new "opportunities," and we trust that you will. Here's hoping this week is very productive!
---
ASSOCIATION ANNOUNCEMENTS
This week's need-to-know information from ACCA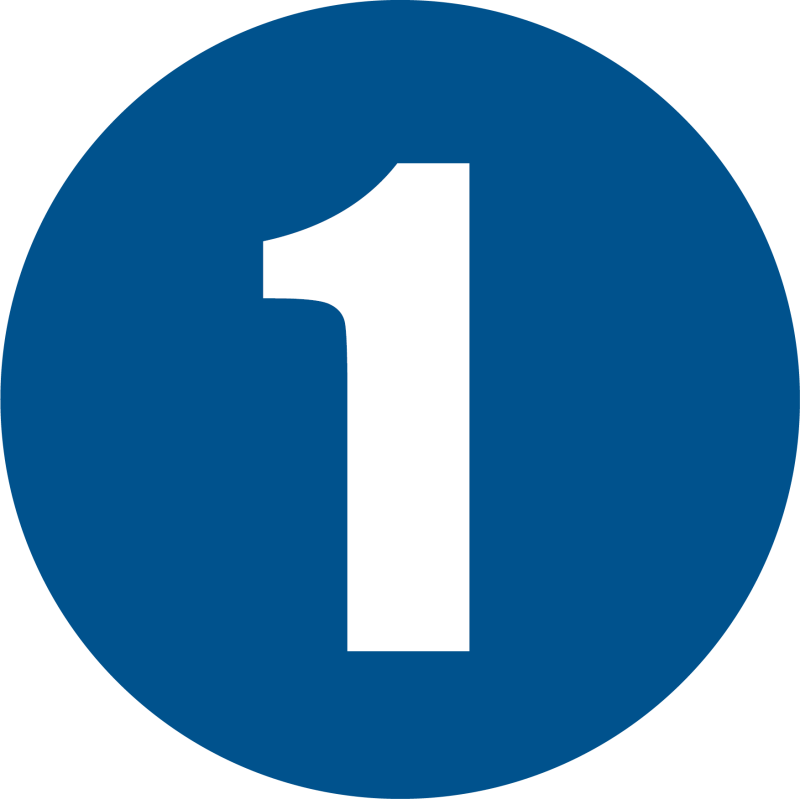 Make plans to attend ACCA County Days, advocate for county government on Goat Hill
ACCA County Days is the time to gather with your fellow county leaders in Montgomery to meet face-to-face with state legislators and advocate for your county and county government as a whole. Have you made plans to attend your county's assigned ACCA County Day? To do so, find and click on your county's assigned date below.
*Note: County leaders unable to attend their scheduled County Day are encouraged to participate in another County Day that fits within their schedule, as every county representative's participation is critical.
February 26
Colbert, Cullman, Fayette, Franklin, Lauderdale, Lawrence, Madison, Marion, Morgan, Tuscaloosa, Walker, Winston
March 11
Blount, Calhoun, Cherokee, Clay, DeKalb, Etowah, Jackson, Lamar, St. Clair, Shelby, Talladega
April 1
Baldwin, Butler, Choctaw, Clarke, Conecuh, Escambia, Marengo, Mobile, Monroe, Washington
April 15
Bibb, Dallas, Greene, Hale, Jefferson, Marshall, Limestone, Lowndes, Perry, Pickens, Sumter, Wilcox
April 29
Chambers, Chilton, Cleburne, Coosa, Lee, Macon, Randolph, Russell, Tallapoosa
May 6
Autauga, Barbour, Bullock, Coffee, Covington, Crenshaw, Dale, Elmore, Geneva, Henry, Houston, Montgomery, Pike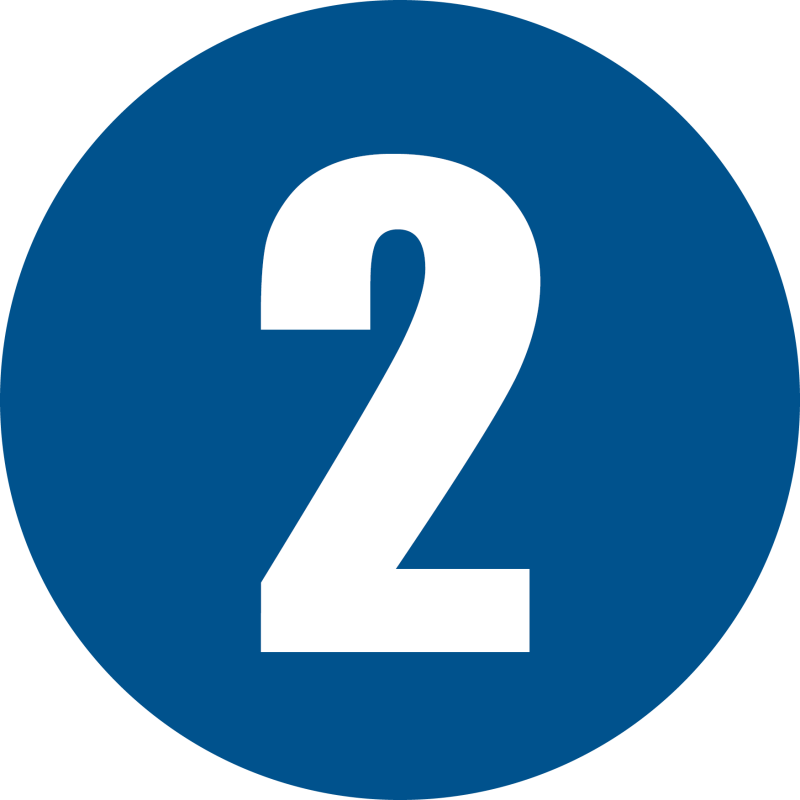 Register to participate in this session's Goat Hill Webinars
With the Feb. 4 start to the Legislative Session just a week away, it's time to mark your calendars and register for the 2020 Goat Hill Webinars — scheduled for March 5, April 2 and May 7. Join the ACCA staff during these 30-minute webinars to learn the latest on key legislative issues — including ACCA bills and danger bills — and to ask any legislative questions you may have.
*Note: During the Legislative Session, monthly webinars for Administrators and Engineers are suspended.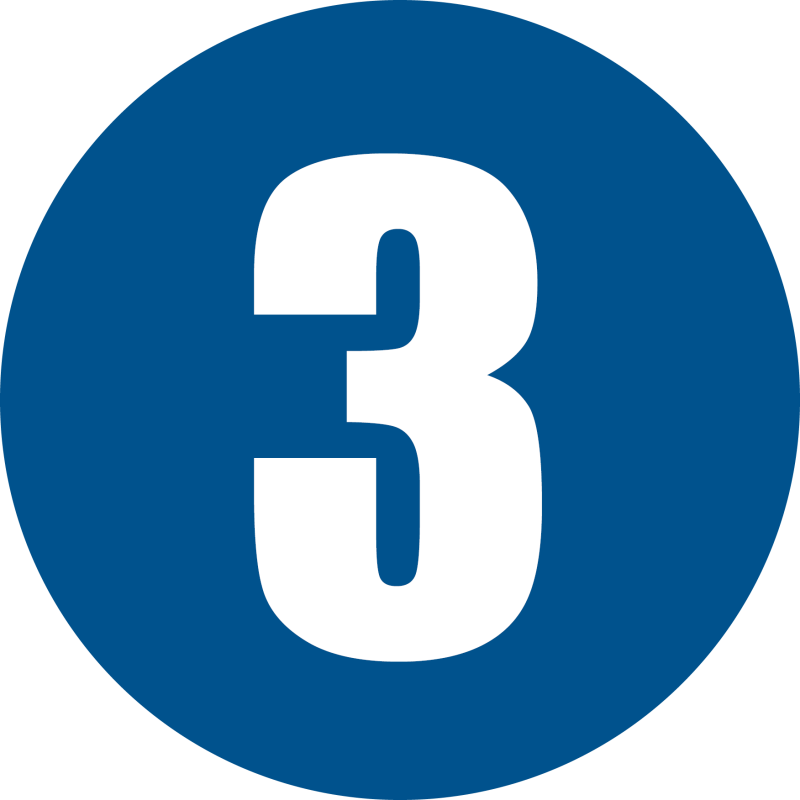 "Legislative Preview" magazine to be delivered to all 67 counties this week
The latest issue of the County Commission Magazine will arrive in county mailboxes this week. County leaders are encouraged to read through their copy of the "Legislative Preview 2020" for details on Alabama's inmate crisis; an overview of the state legislative process; county legislative priorities for the session; and much more. Electronic versions of the County Commission Magazine are available here and on the ACCA67 mobile app.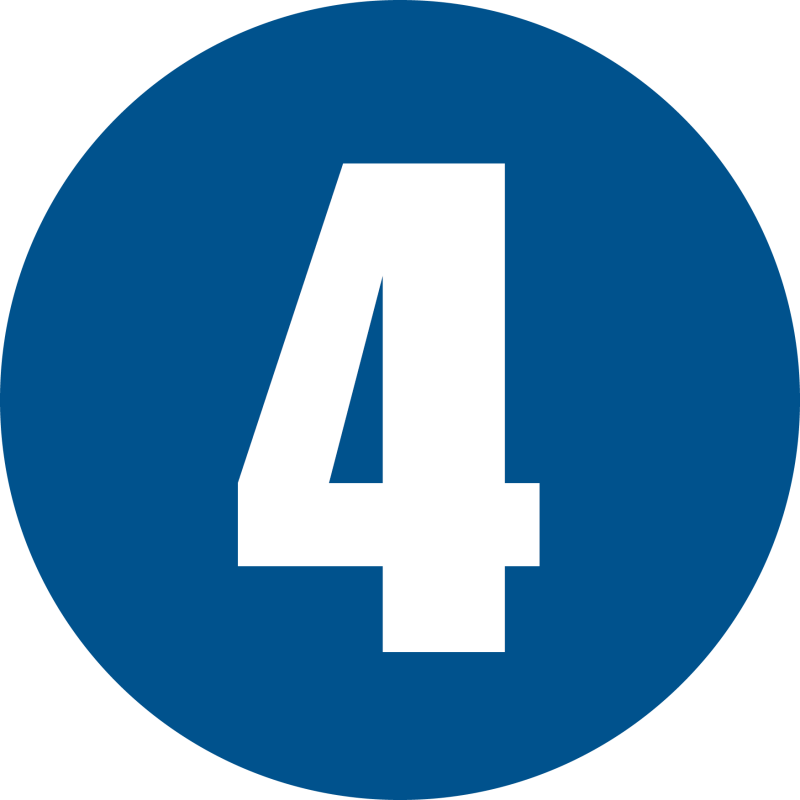 This Friday is deadline to submit ACCA Liability, Property premium-contributions
Attention, ACCA Liability Self-Insurance Fund and Property Program Participants! This Friday, Jan. 31, is the final day to mail in your county's premium-contribution(s) and avoid any late fees. Premium-contributions should be mailed to P.O. Box 589, Montgomery, AL 36101-0589. For questions about liability and/or property renewals, contact Stephanie Carr, CRS Underwriter.
---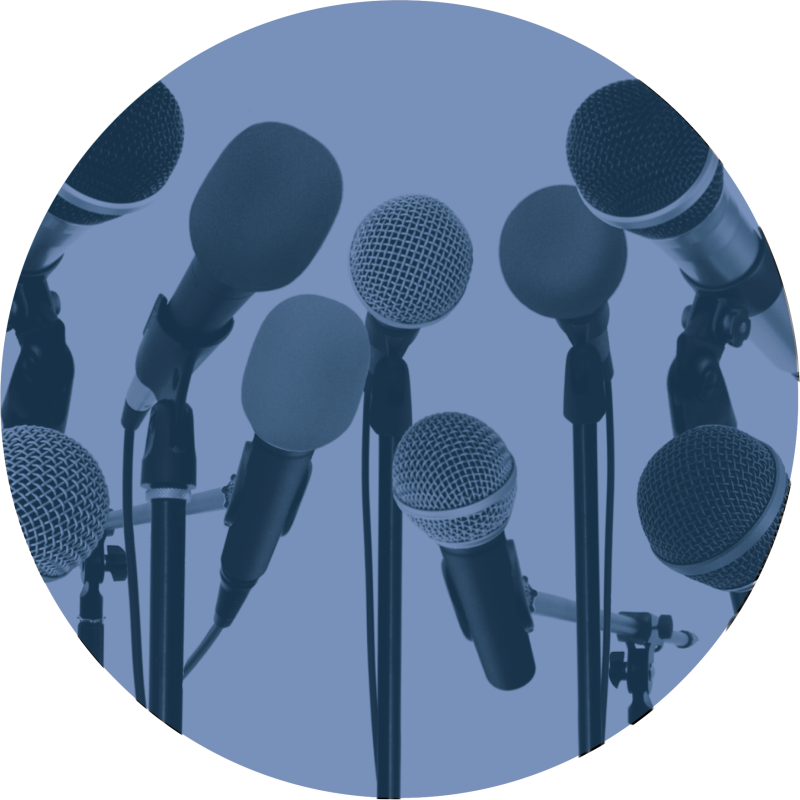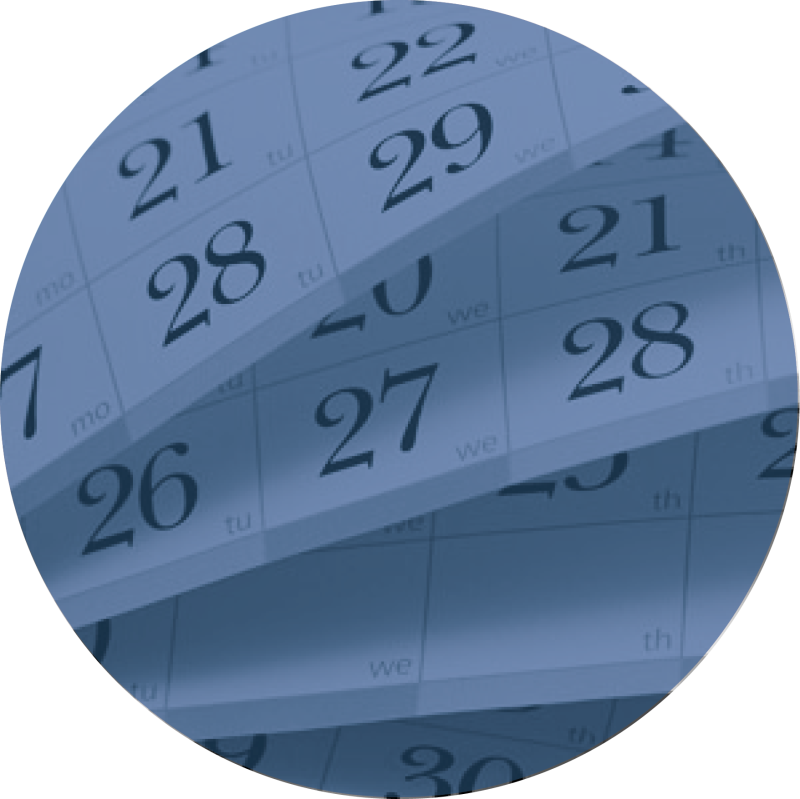 KEY DATES
This week's important ACCA-related events, trainings, deadlines, etc.
Wednesday, Jan. 29 – Thursday, Jan. 30
CGEI: Disaster Relief 101
CGEI CROAA: Enforcement of Licenses & Taxes
Friday, Jan. 31
ACCA LSIF & LSIF-PP Premium-Contributions Deadline
---
IN PHOTOS
This month's captured moments from County Family service and betterment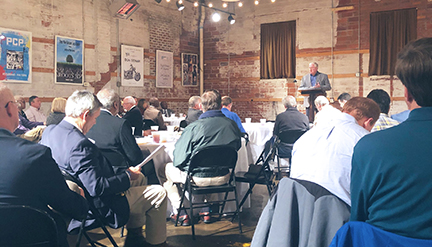 Pike County welcomes more than 80 county officials and employees to its area for a Jan. 23 ACCA District Meeting, the final and largest of the Association's six 2020 meetings across the state.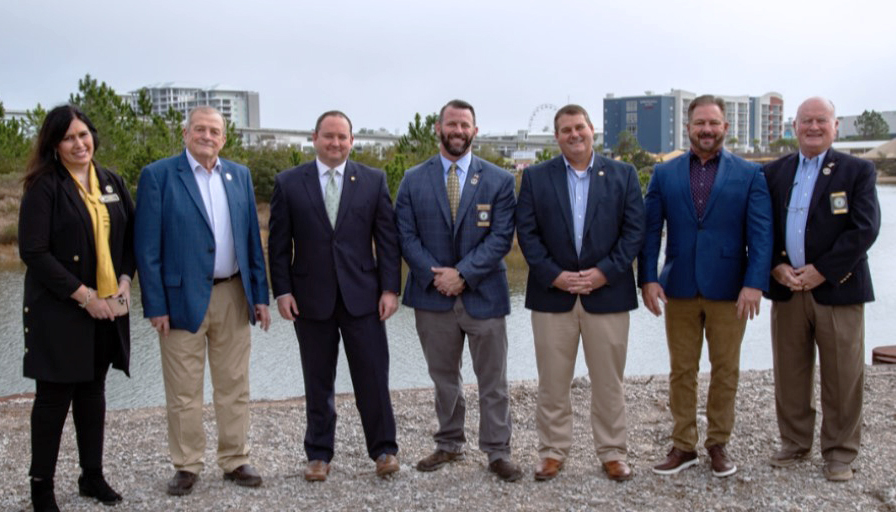 The Baldwin County Commission joins state and city leaders to celebrate the kickoff of the intracoastal waterway boat launch project, made possible by recent Gulf of Mexico Energy Security Act funds.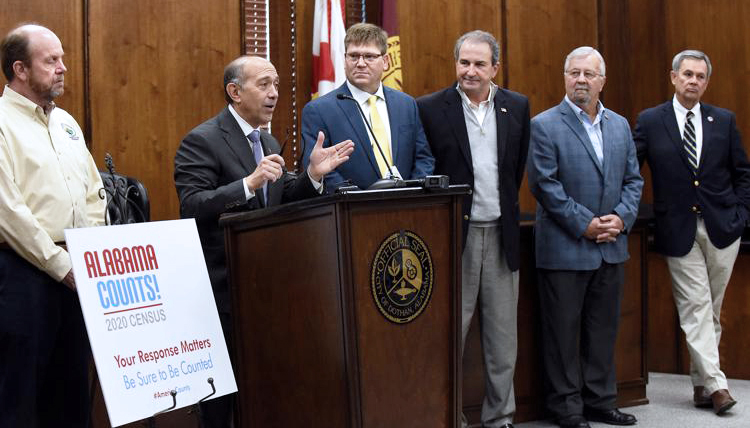 Houston, Geneva and Henry County Probate Judges/Commission Chairs join state and city leaders in publicly urging Wiregrass residents to participate in the critical 2020 Census.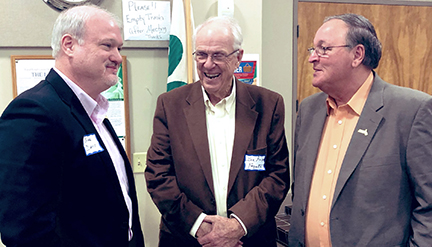 ACCA Legislative Committee Representatives Keith Davis (Walker) and Jerry Tingle (Tuscaloosa) visit with Fayette County Commission Vice Chair Joe Acker at their District Meeting.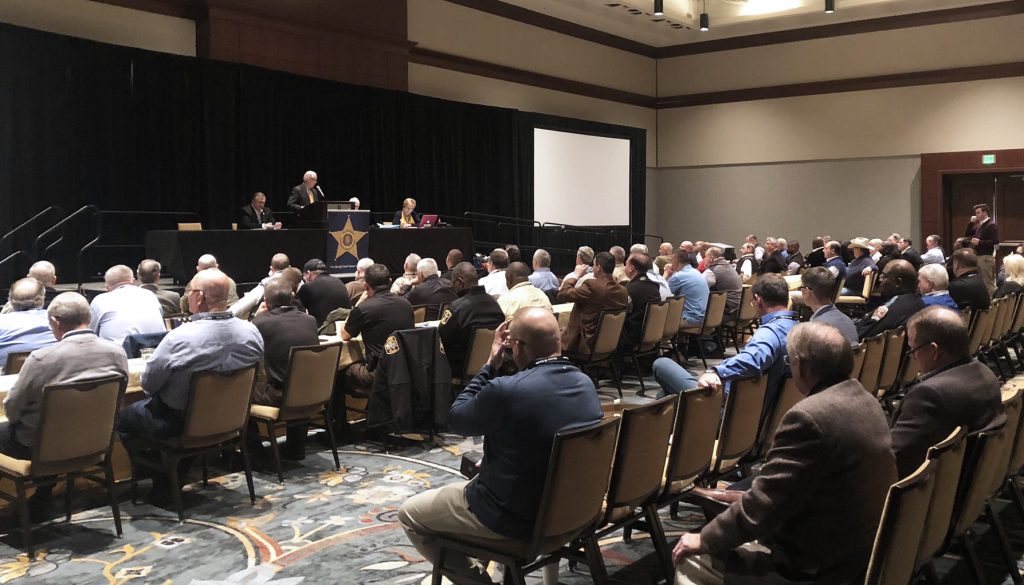 County law enforcement leaders from across the state gather in Montgomery for the Ala. Sheriffs Association 2020 Winter Conference.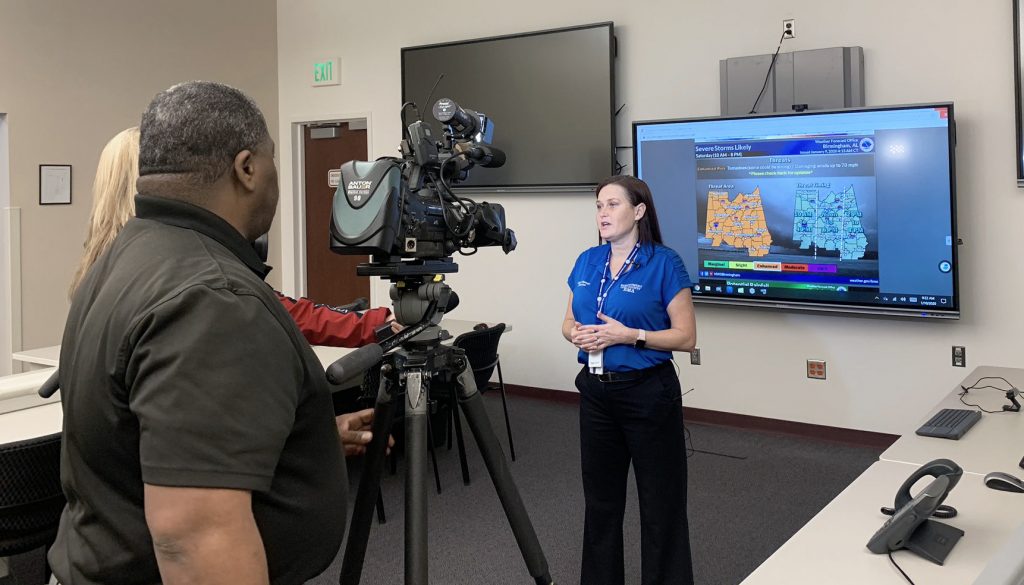 Montgomery County EMA Director Christina Thornton talks with the media about how residents can best prepare for severe weather.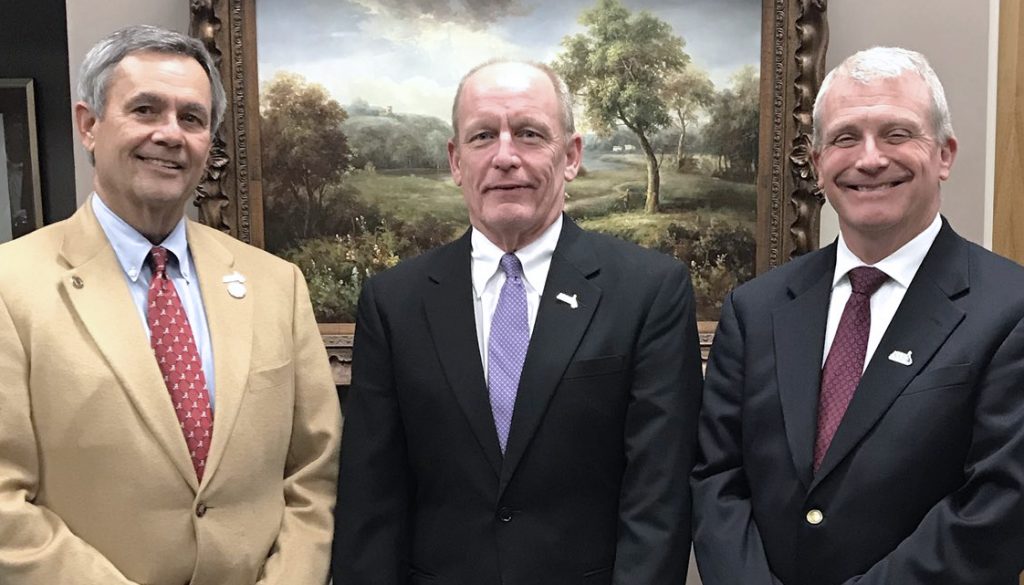 ACCA President and Probate Judge/Commission Chair David Money (Henry) and Probate Judge/Commission Chair Barry Moore (Franklin) pose for a picture with ACCA Executive Director Sonny Brasfield ahead of the Association's Jan. 15 District Meeting.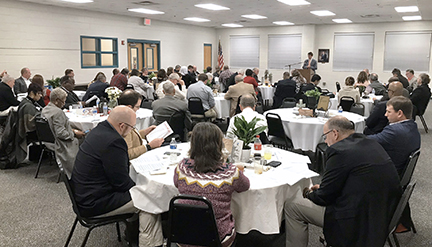 East Ala. county officials and employees come together for the ACCA District Meeting in Chambers County to learn more about legislative priorities and advocacy ahead of the Feb. 4 start to the 2020 Regular Session.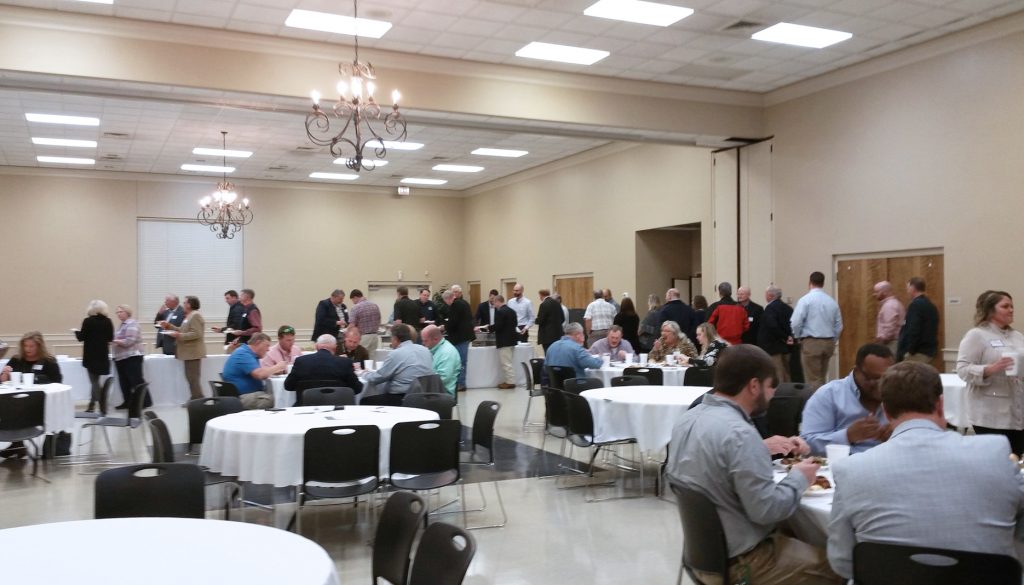 County advocates from Northwest Ala. get in line for great food, great company and great legislative discussion at the ACCA District Meeting in Franklin County.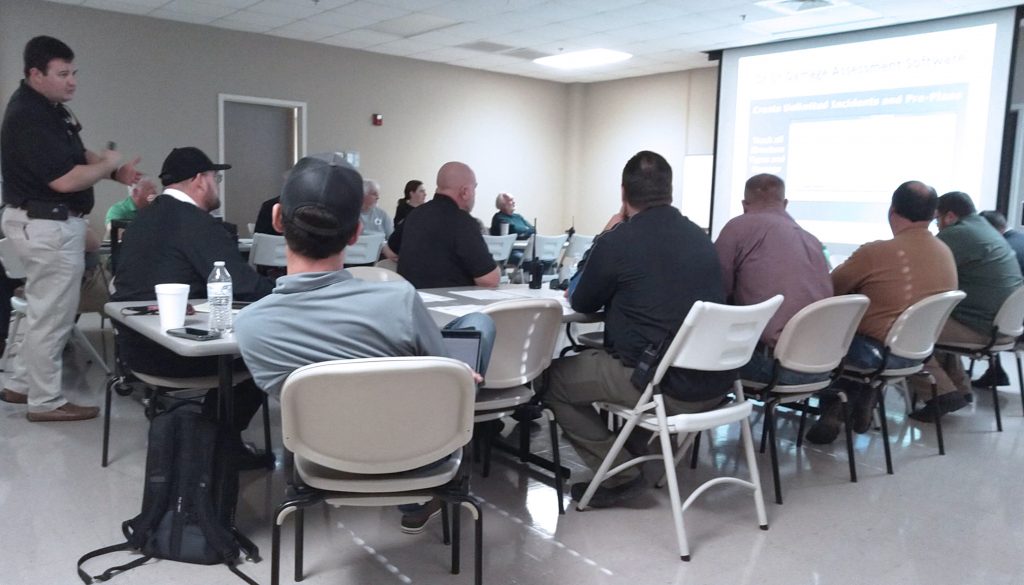 Cherokee County EMA and 9-1-1 Director Shawn Rogers conducts a roundtable discussion among county and community leaders to promote disaster preparedness.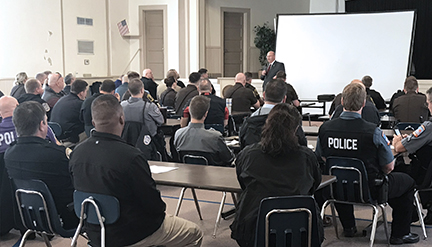 Representatives from the Baldwin County EMA and Sheriff's offices gather together with the county's Board of Education leaders to discuss ways to increase safety in schools and better protect children.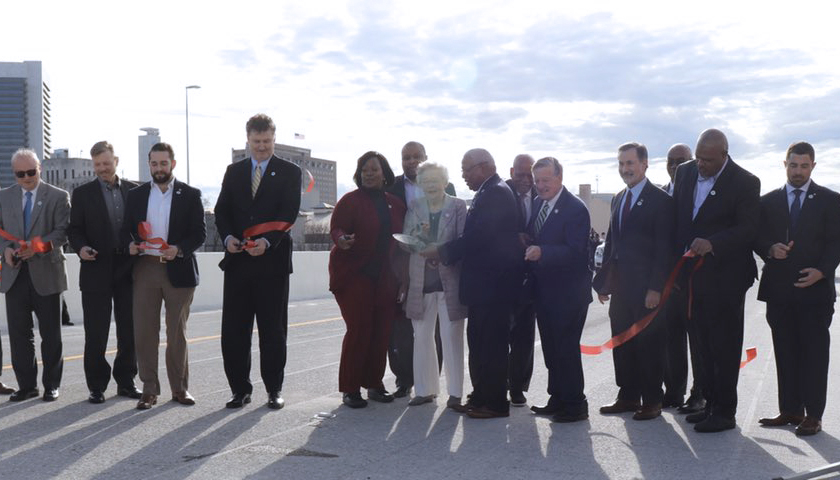 Jefferson County Commission members — alongside city, state and federal leaders — participate in a ribbon cutting for the opening of the Interstate 59/20 bridges in Birmingham.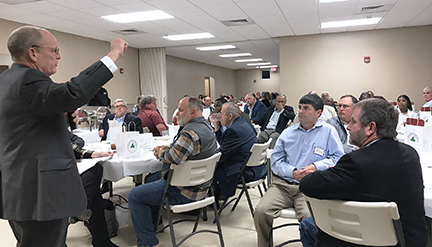 Southwest Ala. county leaders pack out the Conecuh County Safe Room for ACCA's first 2020 District Meeting.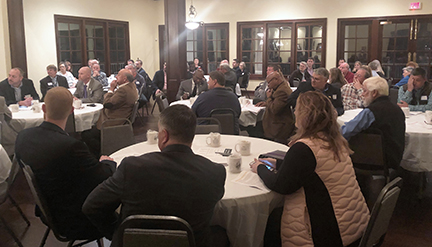 A great crowd of county advocates get together to learn more about 2020 legislative plans at the ACCA District Meeting in Blount County.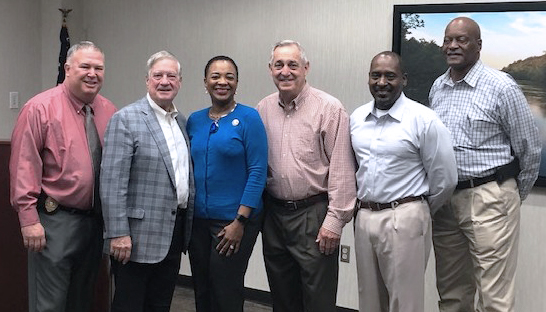 Jefferson County Commissioner Jimmie Stephens works with mayors in his area to purchase and mount license plate reading cameras on street poles to help deter crime.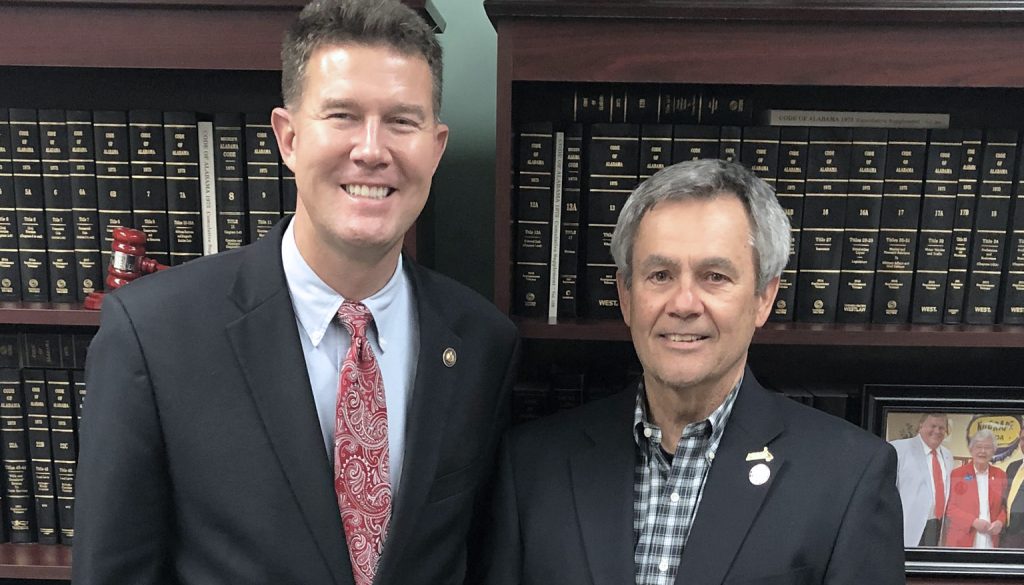 ACCA President and Henry County Probate Judge/Commission Chair David Money catches up with Ala. Secretary of State John Merrill during his visit to Abbeville.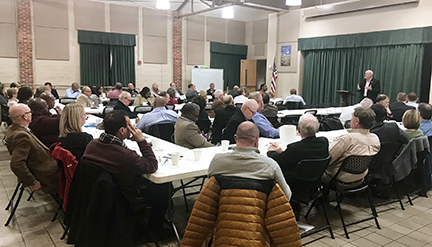 Tuscaloosa County holds a successful ACCA District Meeting with more than 70 members of the County Family in attendance.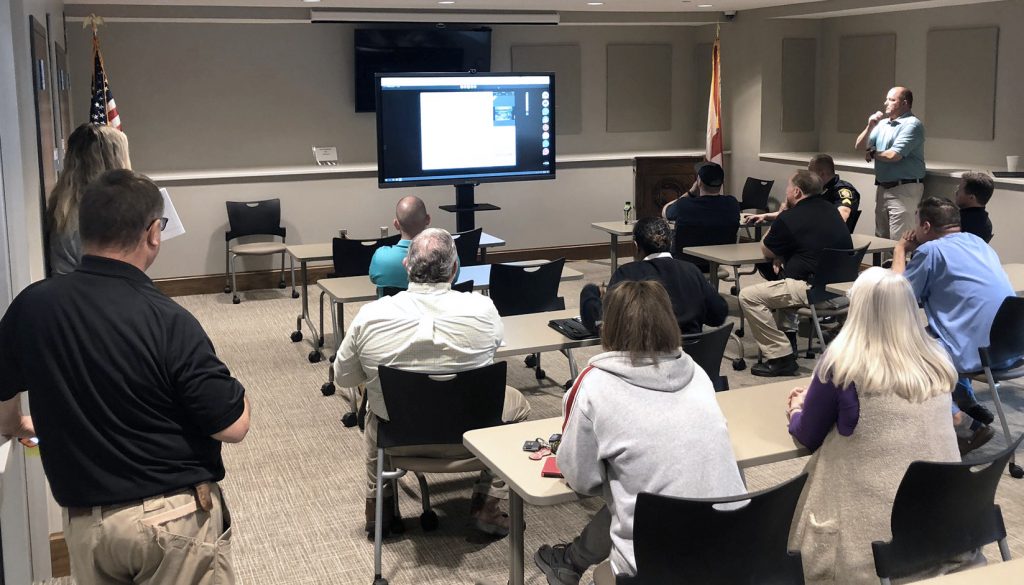 Elmore County EMA Director Keith Barnett conducts a weather briefing for local entities and first responders on previously impending severe weather.