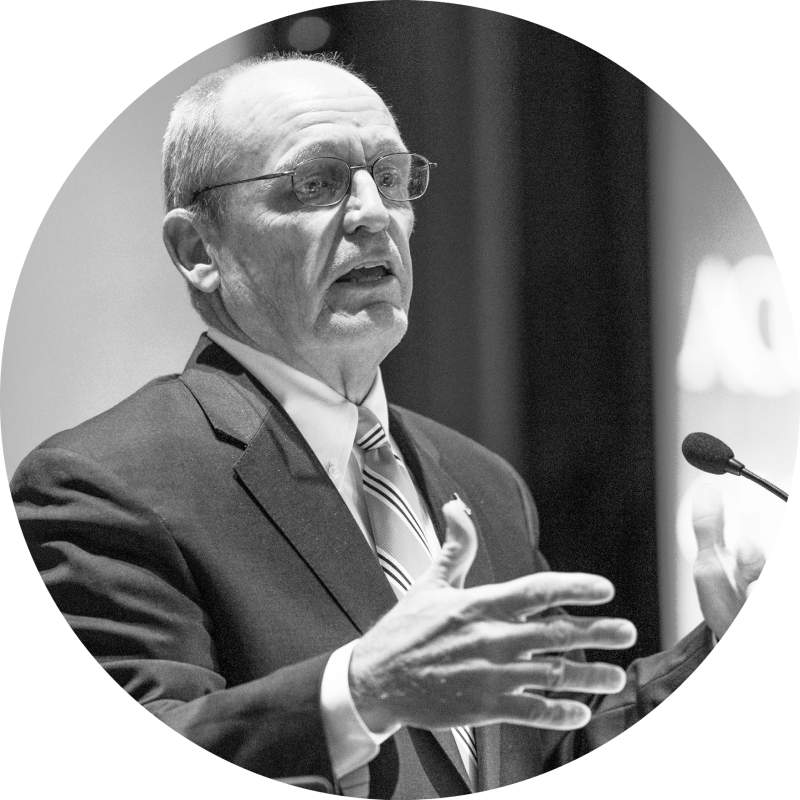 FROM 2 NORTH JACKSON STREET
Remarks from ACCA Executive Director Sonny Brasfield
Last week, I received an email outlining the overwhelming pressures being felt by the insurance industry across the globe. Many years ago, another crisis situation resulted in the creation of ACCA's Self-Funded Insurance Programs. Thankfully, the Funds — and our important reinsurance captive — are very strong. This morning, I'm worried about a great number of things, but insurance isn't anywhere near the top of my list.
---
ASSOCIATION ANNOUNCEMENTS
This week's need-to-know information from ACCA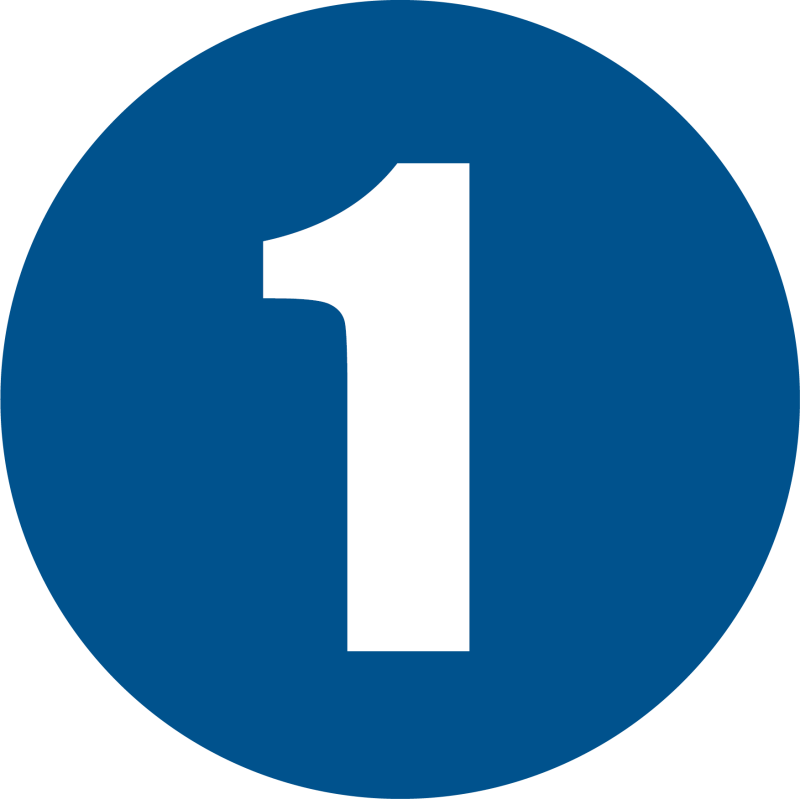 ACCA COVID-19 webinar scheduled for today at new time — 2 p.m.; NACo national membership call to take place afterward
Calling all County Commission Members, Administrators, EMA Directors and Attorneys! The Association will conduct its next COVID-19 (coronavirus) webinar today, March 30, at 2 p.m., an hour earlier than announced Friday. The webinar will feature details from today's scheduled meeting of the Governor's Coronavirus Task Force; information on securing FEMA funding for COVID-19 expenses; a legal look at county powers related to curfews and quarantines; and much more. You can view an agenda for the webinar here. A recording of the webinar, as well as any materials used and referenced during the webinar, will be circulated after its conclusion. To join us for today's 2 p.m. webinar, register here. For a federal perspective on COVID-19, county leaders are encouraged to also participate in today's National Association of Counties (NACo) membership call, which will take place at 3 p.m. To participate in the NACo call, click here to sign up.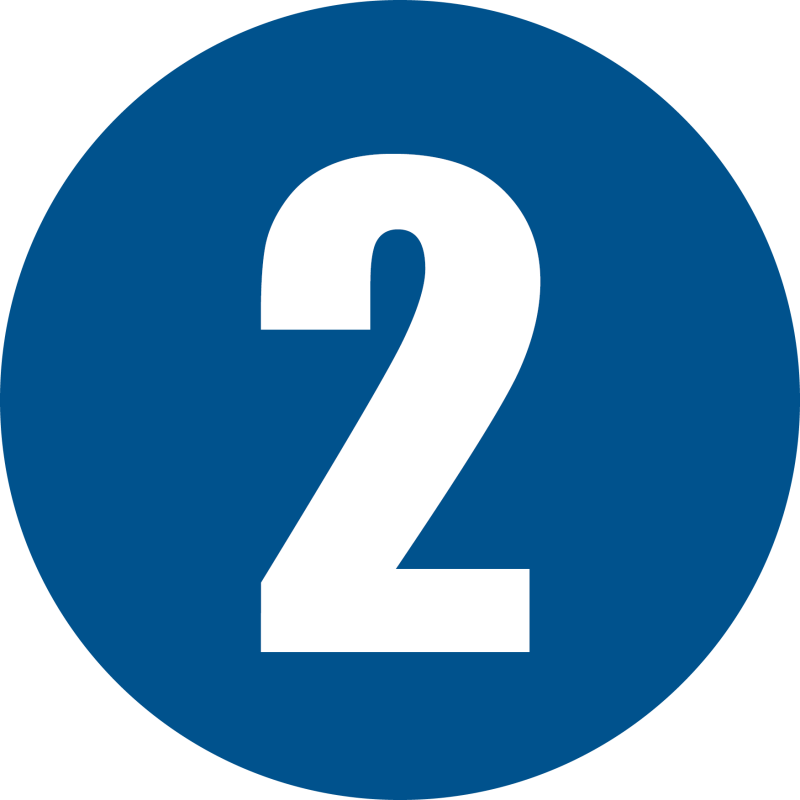 April 1 is 2020 Census Day
Wednesday, April 1, 2020, is Census Day nationwide — and more than ever, it is critical that all Alabama residents be counted in this year's census, which will determine the funding, congressional and economic status of our state for the next 10 years. By April 1, every home in Alabama will have received a postcard requesting and explaining the process for those living in the home to participate in the 2020 Census. Amid the COVID-19 outbreak, counties are encouraged to utilize the April 1 Census Day to continue their efforts to promote full participation in the Census but through methods that protect employees and the general public. Methods for safely promoting the 2020 Census include sharing messages, graphics or videos on your county's social media pages; posting information on your county's website; and sending press releases or op-eds to your local media. Click here for a multitude of census resources specific to Alabama.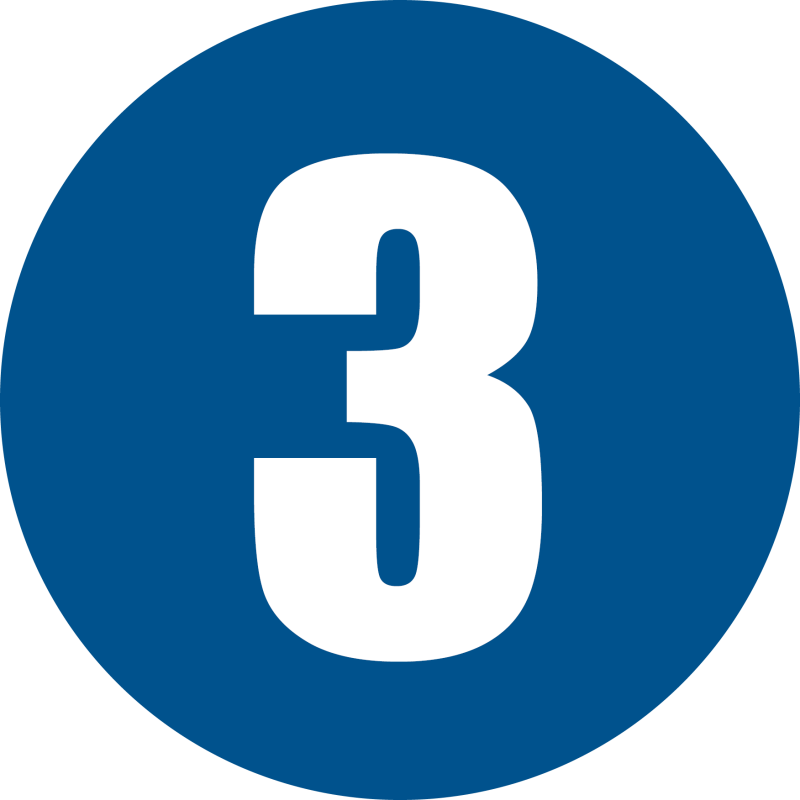 No live Goat Hill Webinar this week but legislative update to be provided
With 2020 legislative progress currently at a standstill due to the COVID-19 (coronavirus) pandemic, the Association will not conduct a live Goat Hill Webinar this Thursday, April 2, as previously scheduled. Nevertheless, like the aformentioned pandemic, plans and goals for the Legislative Session continue to evolve. For this reason, county leaders are encouraged to watch their inbox for an alternative update on the session later this week.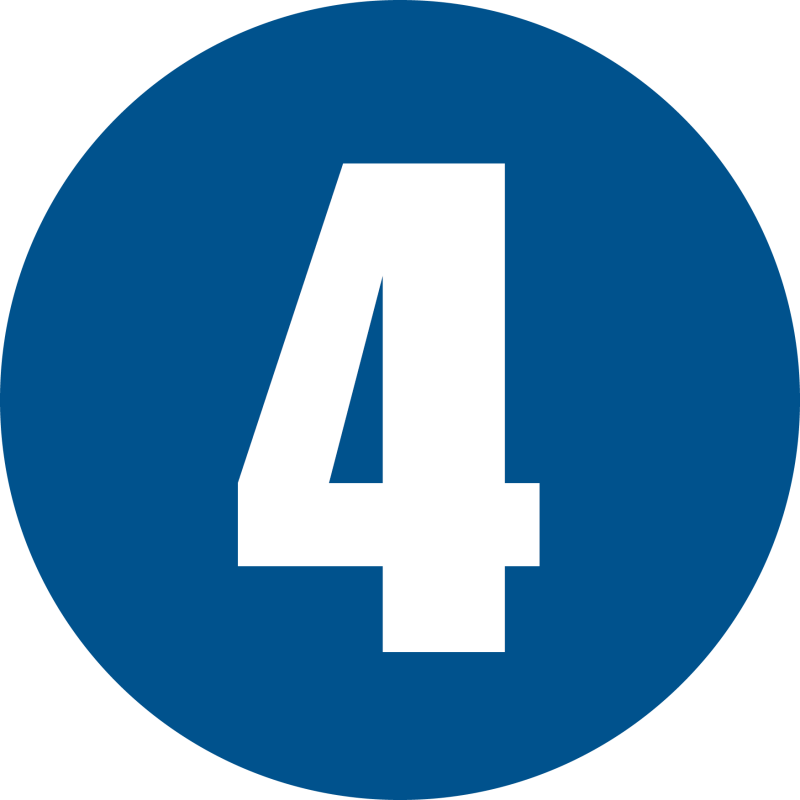 Changes, updates come to more ACCA events
Within the past week, further changes and updates to ACCA events have been made in the wake of the COVID-19 outbreak. Noteworthy event changes are as follows:
April 29 | ACCA County Day | CANCELLED
May 6 | ACCA County Day | CANCELLED
June 4 | SIDP: Safety Coordinator Training, Cullman | RESCHEDULED – NEW DATE
June 4 | SIDP: Public Officials/Administrative Staff & Supervisors "Loss Training," Cullman | RESCHEDULED – NEW DATE
Oct. 26-27 | ACAA Annual Conference | RESCHEDULED – NEW DATE
Oct. 28-29 | CGEI: Overview of County Government | BEING RESCHEDULED
Oct. 28-29 | CGEI: General Accounting | BEING RESCHEDULED
County leaders are encouraged to update their printed ACCA Calendars to reflect these changes and/or utilize this revised electronic ACCA Calendar. For questions related to the aforementioned events, contact Public Relations Manager Marty Stokes.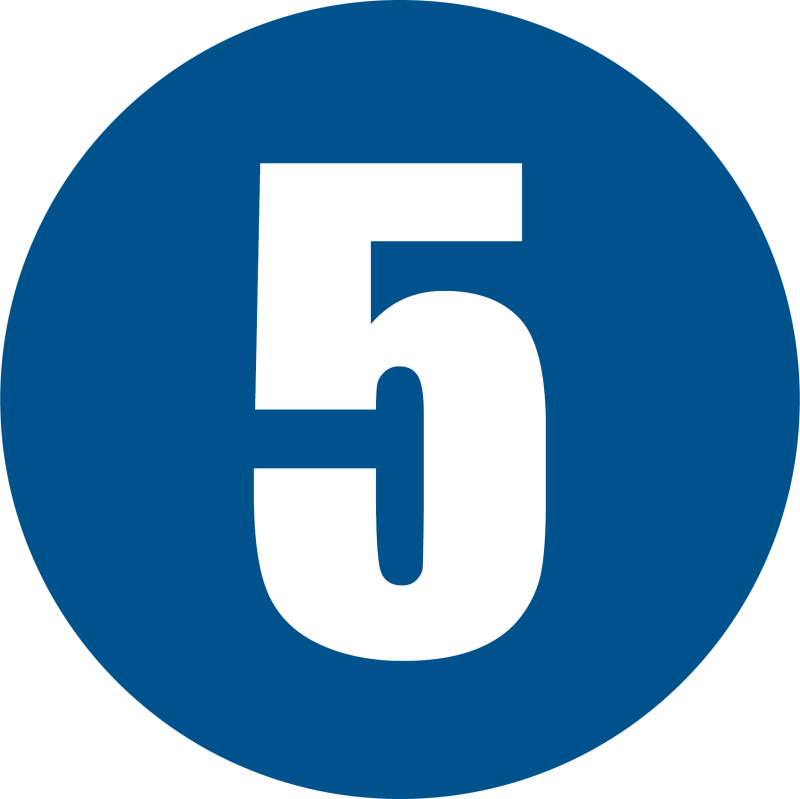 Alabama PALS to continue with April Spring Cleanup but prepared for summer extension
At this time, the 2020 Spring Cleanup event organized annually by Alabama People Against a Littered State (PALS) will resume as scheduled throughout the entire month of April. Amid the COVID-19 (coronavirus) pandemic, the safety and well–being of Cleanup participants is Alabama PALS' top concern, so the organization is encouraging participants to follow all local, state and federal safety recommendations related to COVID-19 mitigation and is prepared to extend the Cleanup event into the summer for those groups that choose to delay their cleanup efforts. Click here for the latest Spring Cleanup update from Alabama PALS Executive Director Spencer Ryan. For questions related to the statewide event, contact Spencer at spencer@alpals.org.

Celebrate National County Government Month
April is National County Government Month (NCGM) and the time to celebrate counties! Throughout the upcoming month, county governments with the available resources to do so are encouraged to highlight effective county programs and raise public awareness and understanding about the various county services provided to their community. NCGM's 2020 theme is "Counties Matter," which focuses on how county governments provide support and identify challenges at the ground level in regard to community health, infrastructure and transportation, justice and public safety, and much more. Ways to safely and effectively celebrate NCGM include adopting a proclamation; sending a press release or op-ed to the local media; sharing information and graphics on social media; and even conducting online or at-home contests for residents. Click here for further details and resources regarding the celebration of NCGM.
---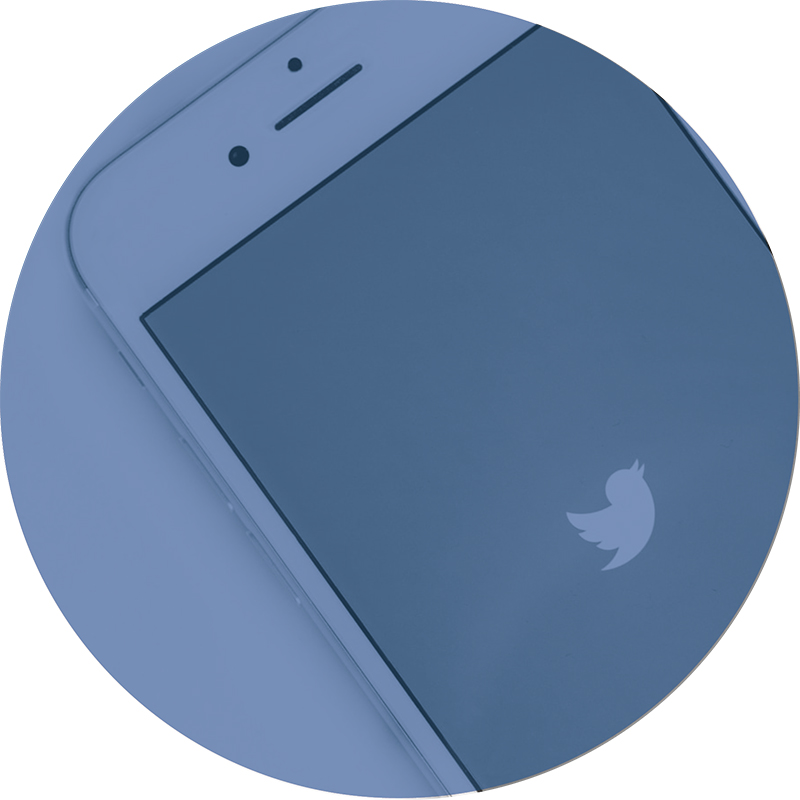 ON TWITTER
A resource for Tweet2Advocate competition sample tweets and standings
Tweet2Advocate Competition Sample Tweet – Tweet this now!
(Copy and paste the blue text directly below.)
Legislators — The DOC's 30-day halt on transferring State inmates from county jails is negatively impacting our county budget & jail operation abilities — & it's jeopardizing jail employees' safety. Please support immediate changes to the DOC order! #ALpolitics #Your County #Your Affiliate Acronym
How do you tweet this?
Step 1: Copy the blue text above.
Step 2: Open your Twitter app or visit twitter.com and log in.
Step 3: Find the quill pen icon (app) or the "Tweet" button (online). Tap/click on it.
Step 4: Paste the copied text into the text box that appears. Remember to type in #Your County (e.g., #Autauga, #Winston) at the end of the tweet. County Employees — remember to also include your affiliate acronym (e.g., #ACAA, #CROAA).
Step 5: Press "Tweet." You're done! Congrats!
---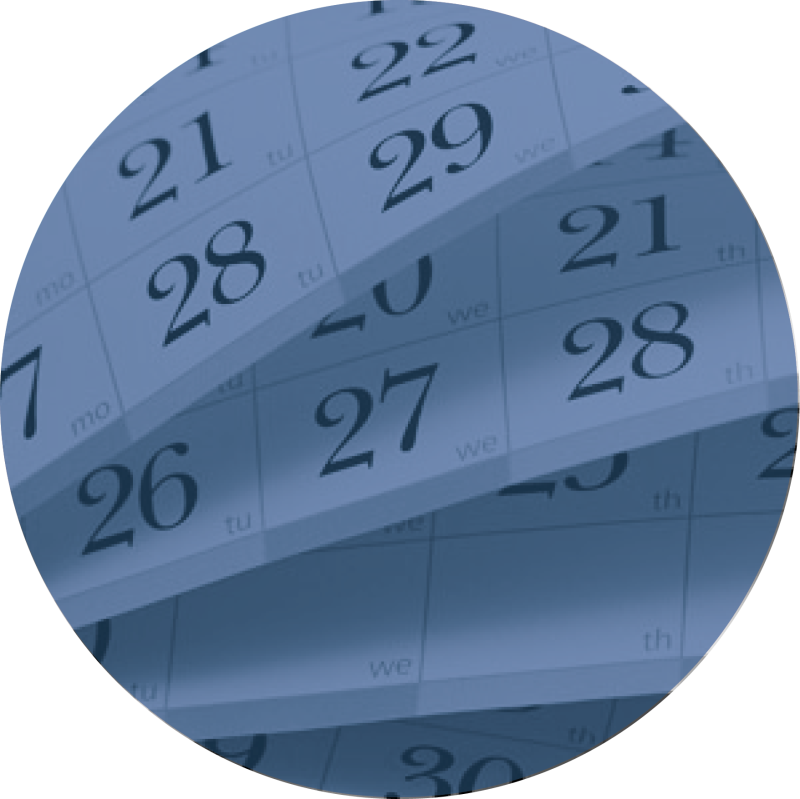 KEY DATES
This week's important ACCA-related events, trainings, deadlines, etc.
Monday, March 30, 2 p.m.
Monday, March 30, 3 p.m.
Wednesday, April 1
---
IN PHOTOS
This month's captured moments from County Family service and betterment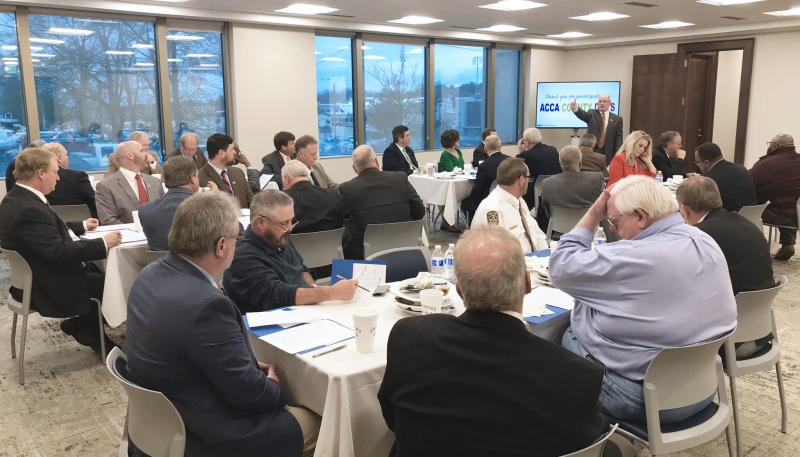 County advocates from Northwest Ala. come together for ACCA's first County Day of the 2020 Session to discuss legislative issues before heading over to the Statehouse for meetings with legislators.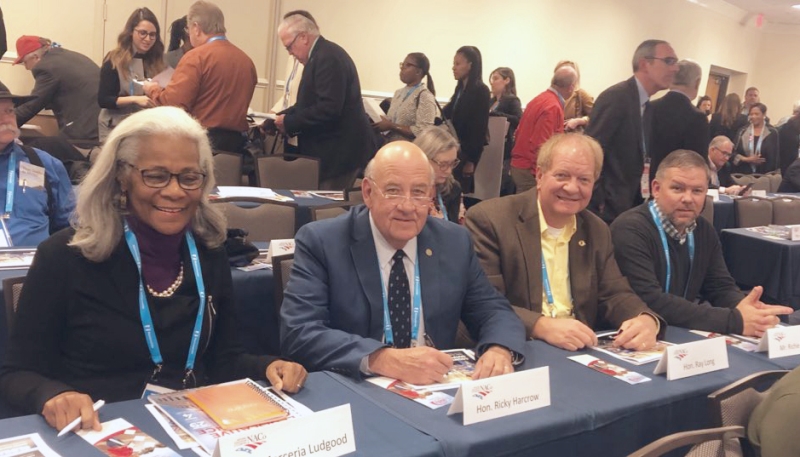 Alabama's representatives on the Board of Directors for the National Association of Counties (NACo) gather together and prepare to speak with One Voice at a Board forum in Washington, D.C.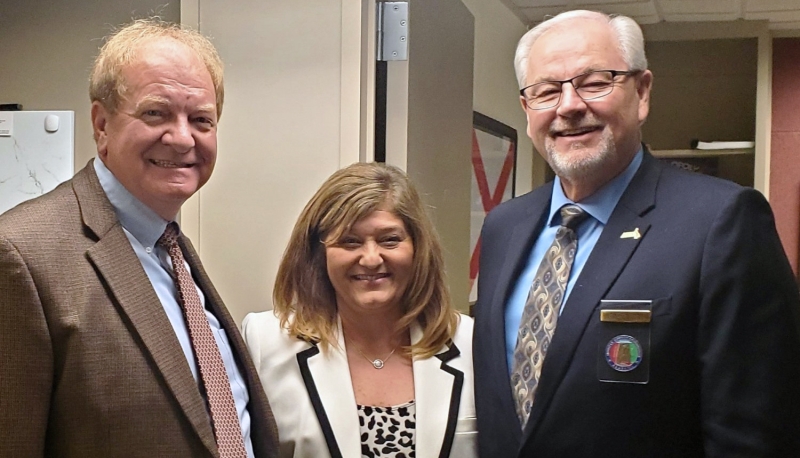 ACCA Past President/Morgan County Commission Chair Ray Long and ACCA President-Elect/Morgan County Commissioner Randy Vest catch up with their friend and former colleague, Rep. Debbie Wood, while walking the halls of the Statehouse on their ACCA County Day.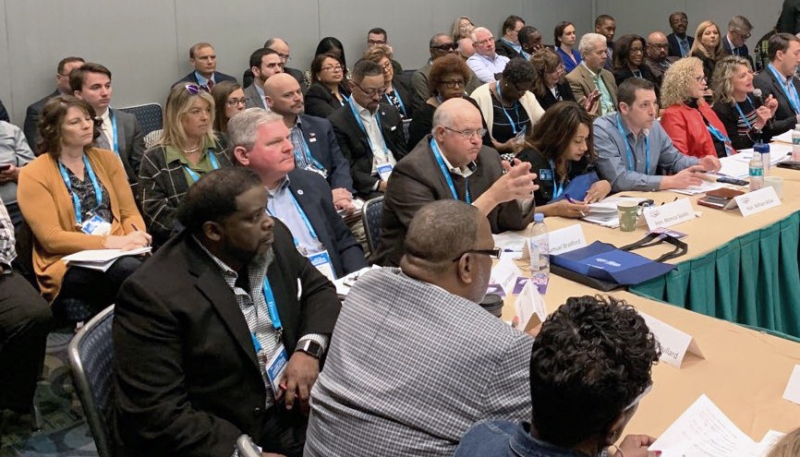 Elmore County Commissioner Bart Mercer and Chambers County Commissioner Sam Bradford gather with colleagues from across the nation for a NACo Community, Economic and Workforce Development Steering Committee meeting focused on county policies and solutions.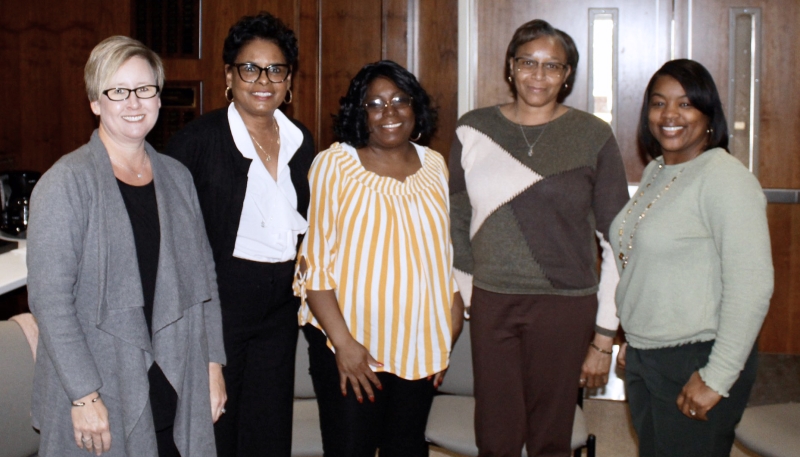 County Administrators from West Central and Southwest Ala. get together for a regional meeting in Marengo County to discuss current projects and challenges, as well as methods for better communicating with one another.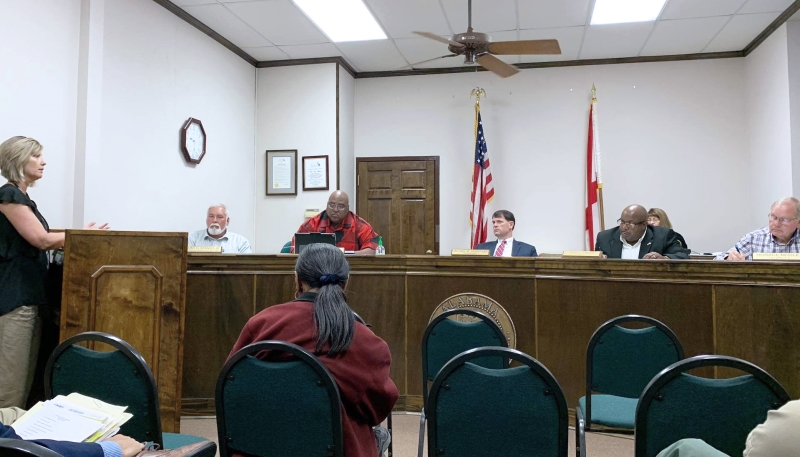 The Choctaw County Commission discusses COVID-19 and its latest details with the Ala. Department of Public Health's Emergency Preparedness Director at the Commission's March 10 meeting.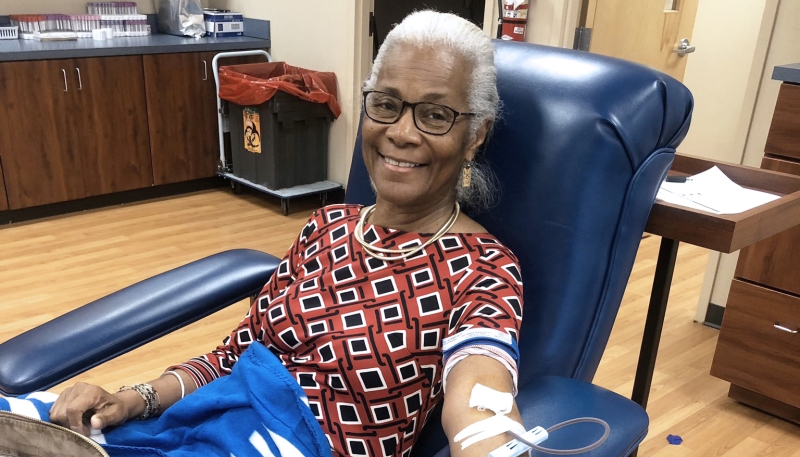 ACCA Past President and Mobile County Commissioner Merceria Ludgood donates blood to help her community maintain a safe and adequate supply amid the COVID-19 pandemic.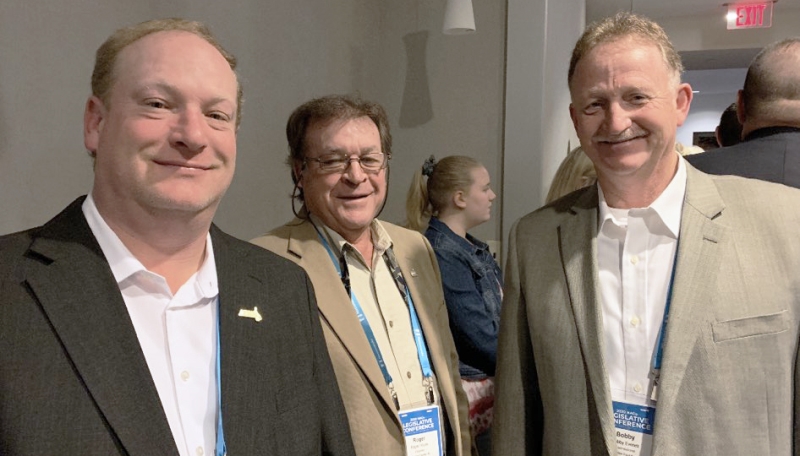 At the NACo Legislative Conference, the Winston County Commission awaits remarks from President Donald Trump about the important work of county governments nationwide.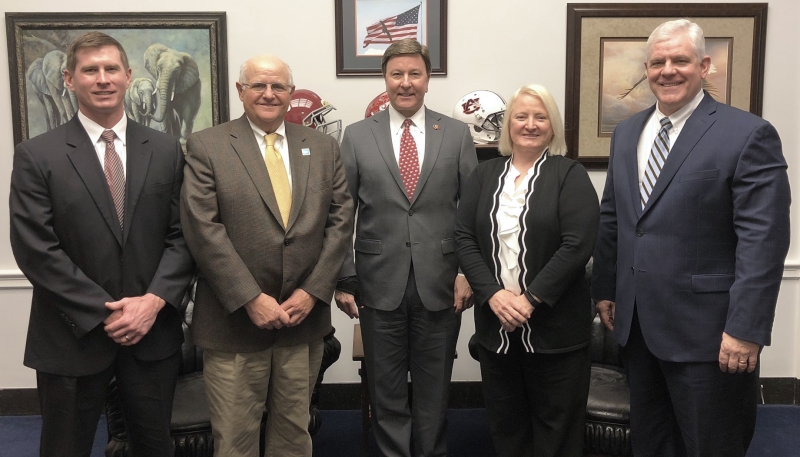 Chambers County Commissioners and employees visit with Congressman Mike Rogers while on Capitol Hill for the NACo Legislative Conference.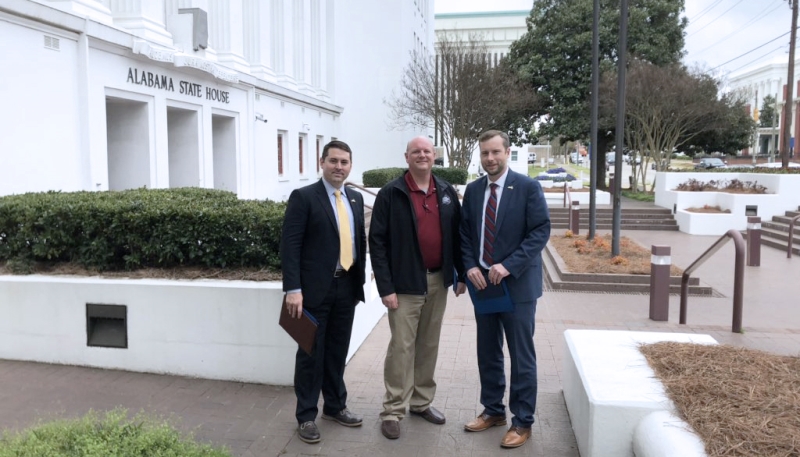 Blount County employees pose for a picture outside the Ala. Statehouse before heading inside to meet with lawmakers about 2020 priority legislation.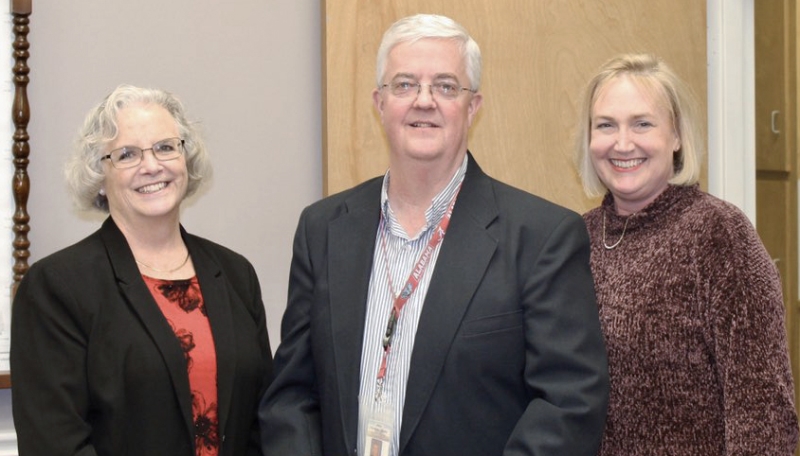 Members of the Association of County Administrators of Alabama (ACAA) Board of Directors smile for a photo following the conclusion of a productive Feb. 28 regional meeting in Butler County.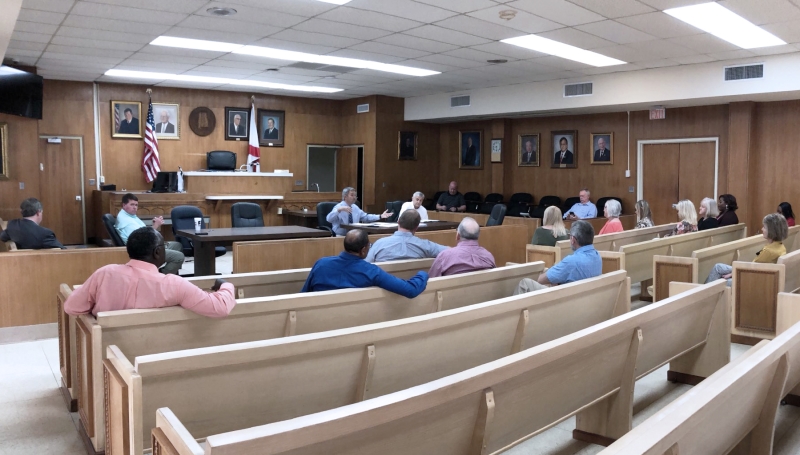 ACCA President and Henry County Probate Judge/Commission Chair David Money holds a meeting among county staff to discuss and coordinate plans for responding to COVID-19.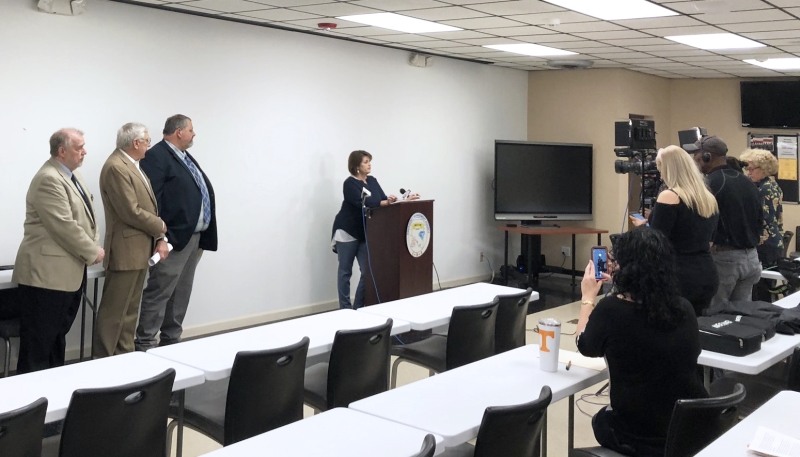 Limestone County Commission Chair Collin Daly joins fellow local government officials, as well as education and healthcare leaders, to address the media and general public regarding a countywide approach to tackling COVID-19.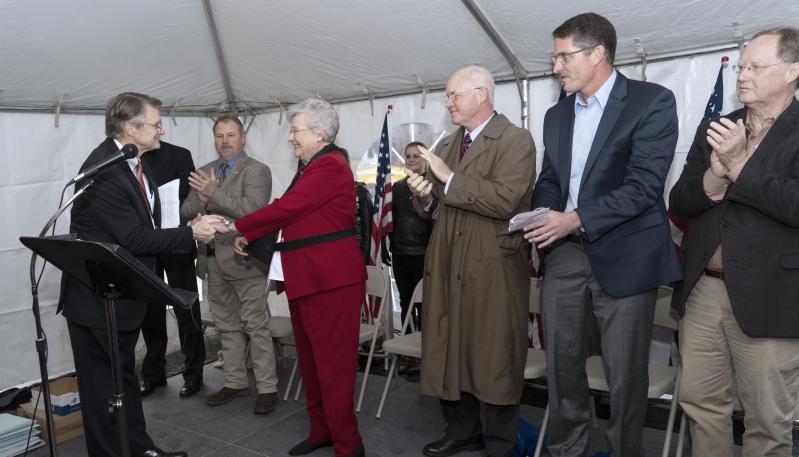 Blount County Commission Chair/Probate Judge Chris Green and ACCA Vice President/Blount County Commissioner Dean Calvert join Gov. Kay Ivey and state legislators to dedicate the county's new Freedom Bridge honoring veterans.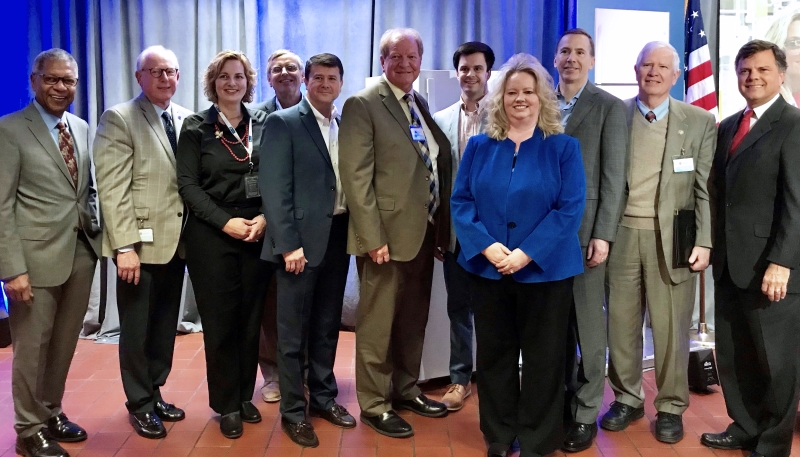 ACCA Past President and Morgan County Commission Chair Ray Long gathers with state and federal lawmakers, along with representatives of GE Appliances, to announce the completion of GE's recent $125-million investment in its Decatur plant.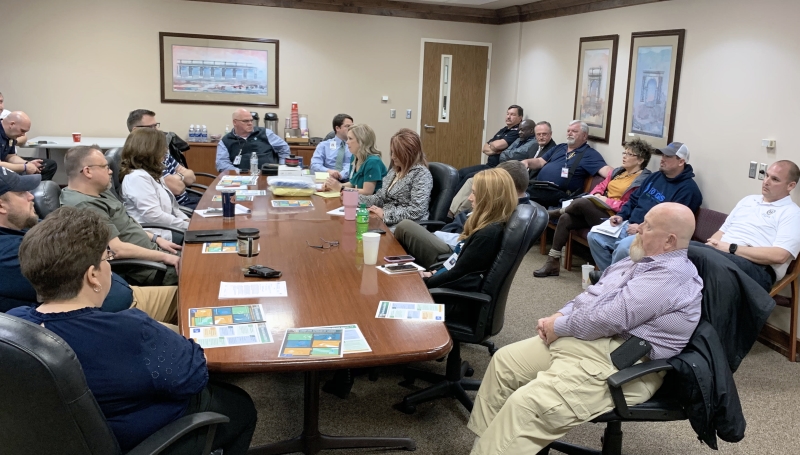 DeKalb County EMA representatives coordinate a meeting with state and local officials from the public safety, education, healthcare and emergency management sectors to discuss concerns surrounding COVID-19.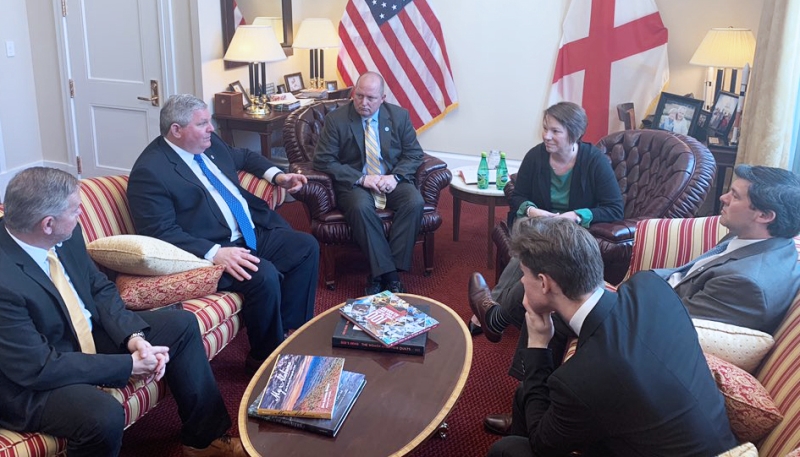 While in Washington, D.C., for the NACo Legislative Conference, Elmore County Commission members and staff sit down with Congresswoman Martha Roby to discuss federal policies important to all Ala. counties.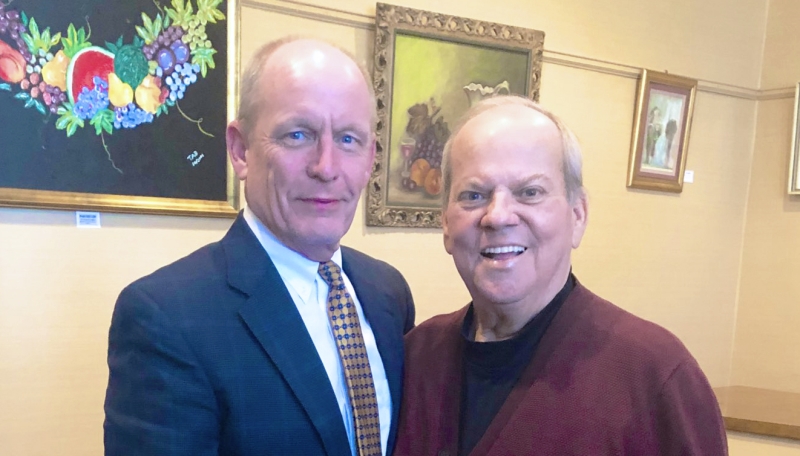 ACCA Executive Director Sonny Brasfield attends a retirement reception for Fayette County Administrator John Gordon, who will retire April 1 after serving 22 years as a leader in county government.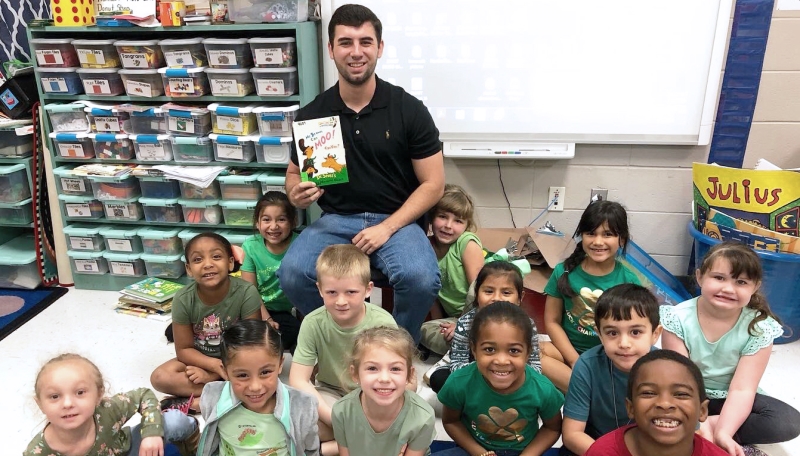 Geneva County Commissioner Weston Spivey takes the time to read to kindergarteners and second graders at a local elementary school.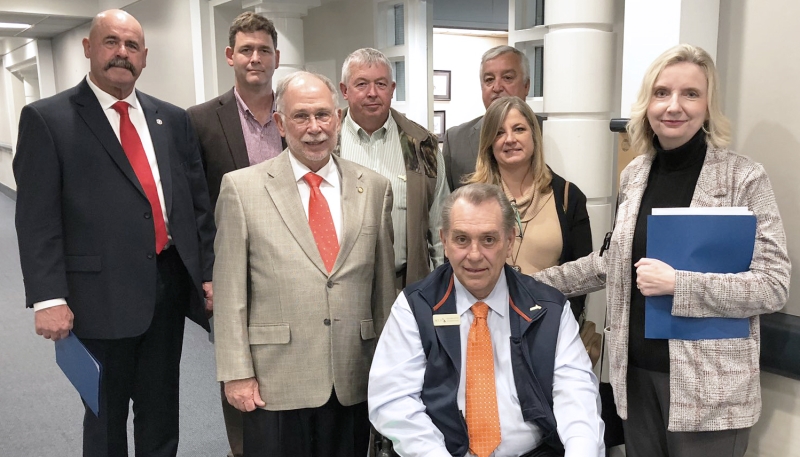 St. Clair County Commission Members and staff visit and smile for a picture with Sen. Jim McClendon while in Montgomery for their ACCA County Day.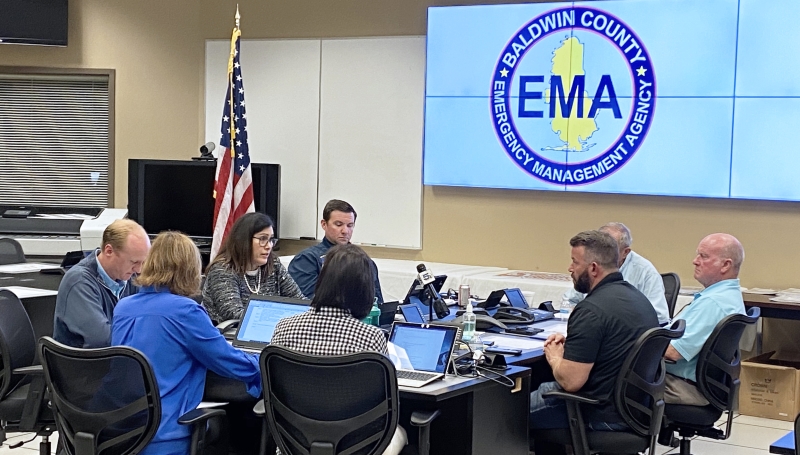 The Baldwin County Commission and county EMA leaders call a special meeting to determine whether to declare a local state of emergency in response to COVID-19.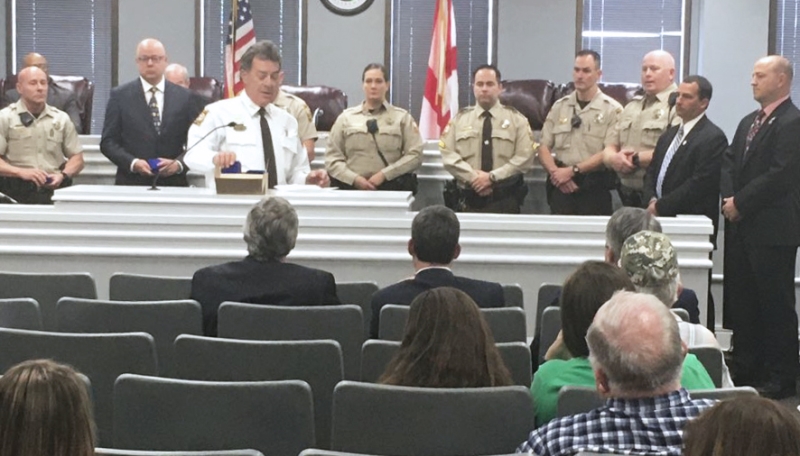 At a recent Houston County Commission meeting, local Sheriff Donald Valenza honors a number of dedicated deputies with a "Life Saving Award" for their service to county residents.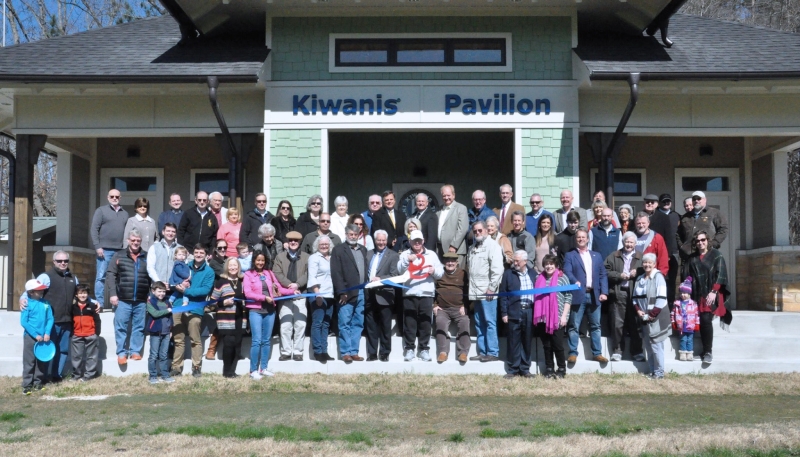 ACCA Past President and Morgan County Commission Chair Ray Long joins state and community leaders, as well as other key stakeholders, for the ribbon cutting of a new Kiwanis Pavilion in Decatur.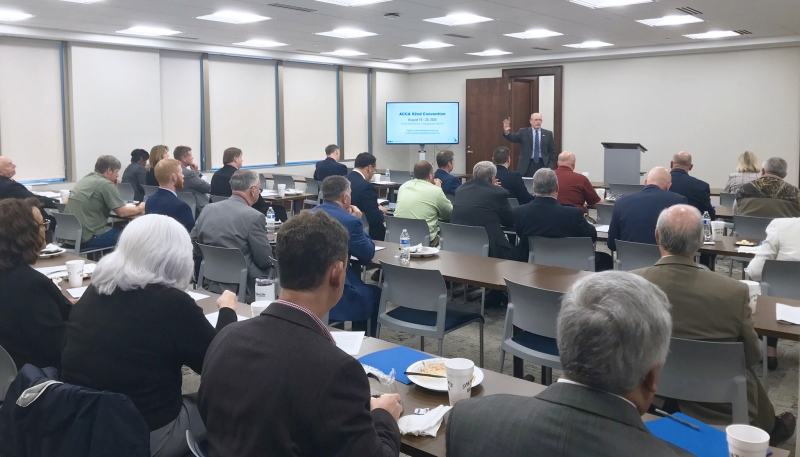 Nearly 60 county leaders from Northeast and East Central Ala. gather in ACCA's new 2nd Floor Conference Room for the Association's second County Day of 2020.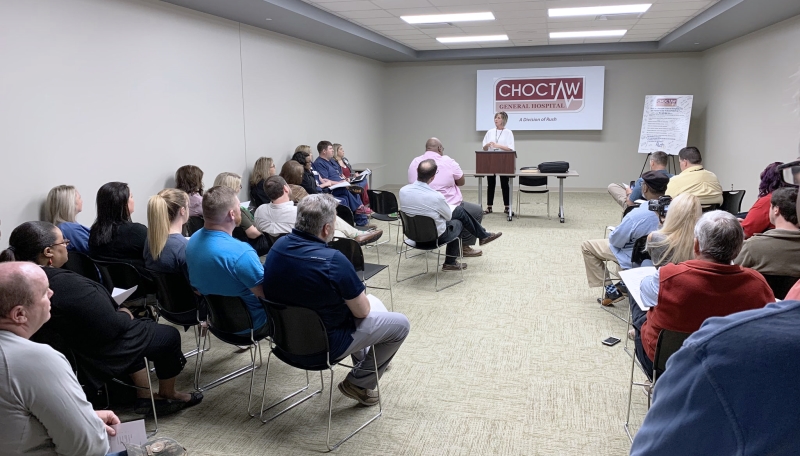 Choctaw County Commissioners and county EMA employees gather with local leaders and Ala. Department of Public Health officials to map out the county's plans for responding to COVID-19.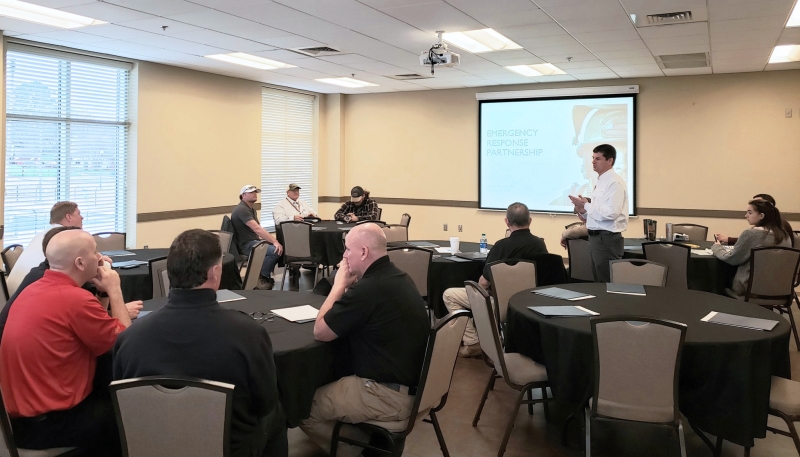 Calhoun County EMA Director Michael Barton teaches an educational course on emergency response and partnership efforts related to the Colonial and Plantation Pipelines.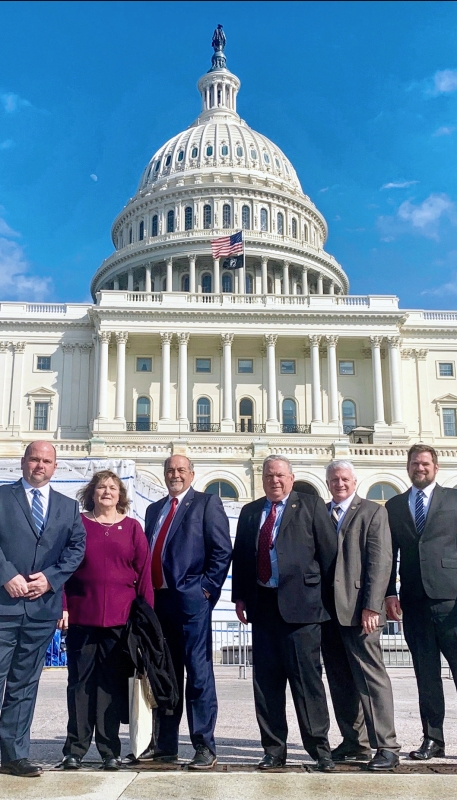 Members of the Board of Directors for the Ala. Association of Emergency Managers (AAEM) join Ala. EMA Assistant Director Jonathan Gaddy on Capitol Hill to advocate for essential federal funding for state and local emergency management efforts.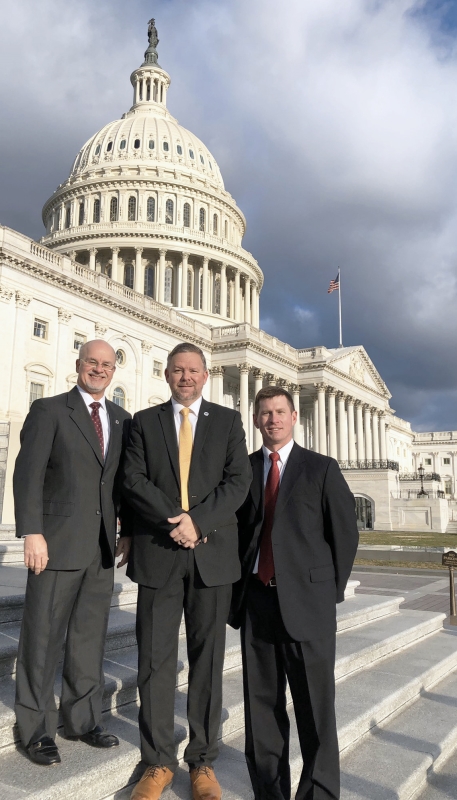 Henry, Elmore and Chambers County Engineers travel to Washington, D.C., to meet with fellow county engineers from across the country, as well as federal lawmakers, to discuss critical infrastructure obstacles and solutions.