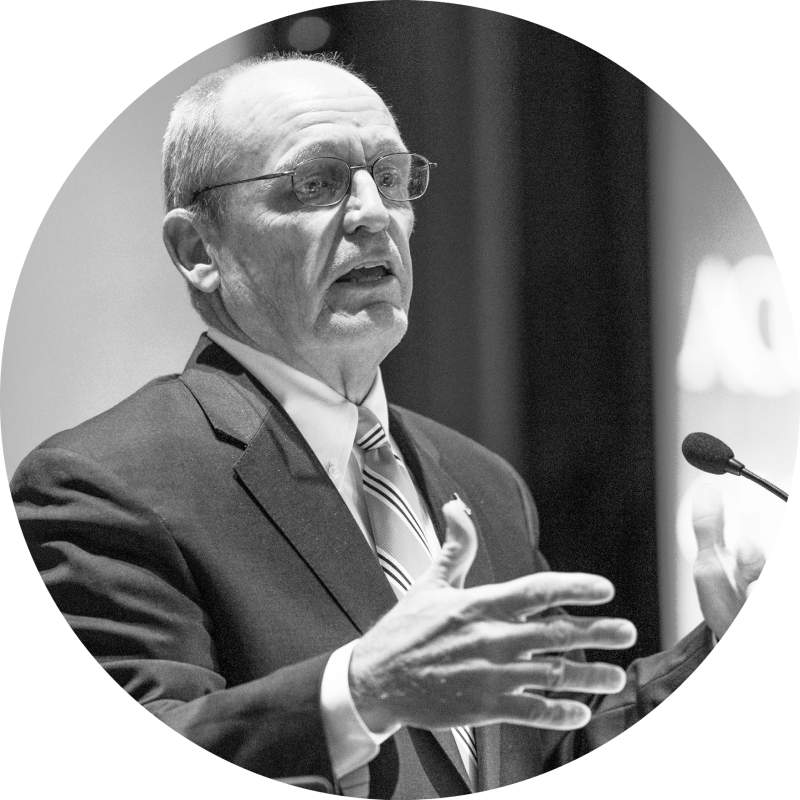 FROM 2 NORTH JACKSON STREET
Remarks from ACCA Executive Director Sonny Brasfield
The issues facing counties right now could make you dizzy — inmate reform, mental health services, right-of-way access, governance of the Retirement Systems of Alabama and the Simplified Sellers Use Tax, to name a few. Just last week, more than 50 members of our Legislative Committee spent two days getting their hands dirty on all of these issues. Certainly, you can't be influential in the community if you aren't informed on the important issues. These officials will be our "grassroots" leaders on policy matters over the next 12 months, and they are armed and ready. But we need you to join our efforts, as well. So, if you haven't already, be sure to make plans to join us for our Annual Legislative Conference on Dec. 4-5.
---
ASSOCIATION ANNOUNCEMENTS
This week's need-to-know information from ACCA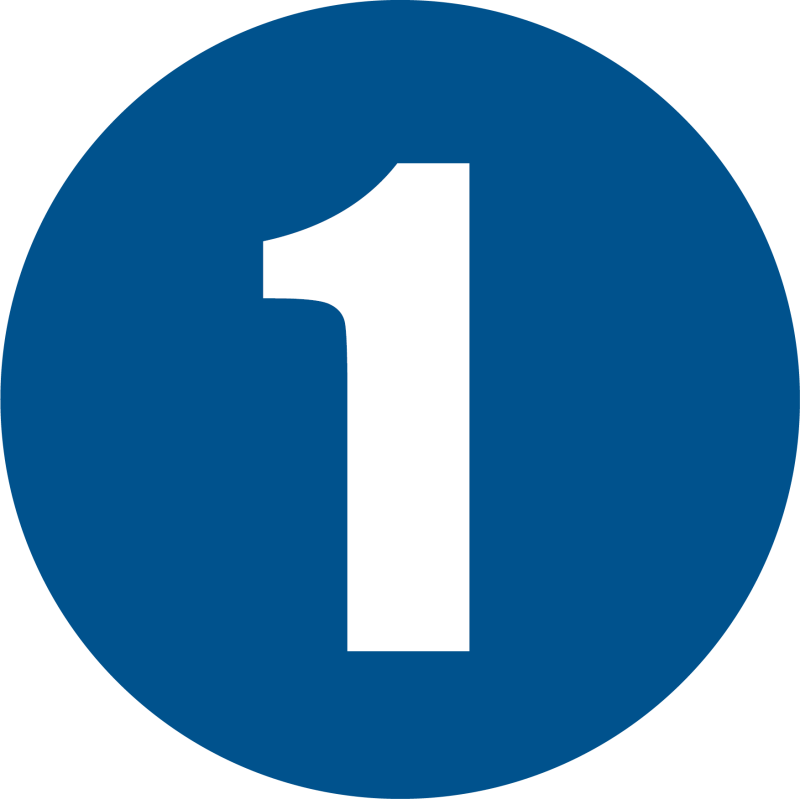 2020 District Meeting dates, locations now set
Mark your calendars! Dates and locations for the Association's 2020 District Meetings have been set. As always, these meetings will be held throughout the state to allow all county leaders to become adequately prepared for the upcoming Legislative Session. Our success at the Statehouse will be directly linked to your participation in these meetings, so be sure to make plans today to attend the meeting most convenient to your schedule.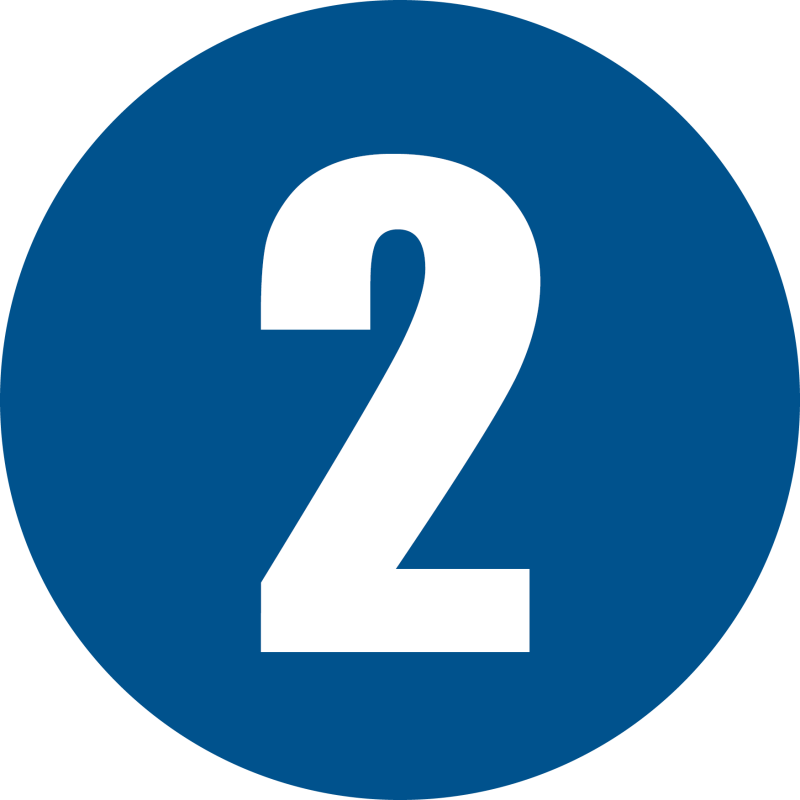 2020 schedules for County Commissioner, Employee education programs now available
Attention, County Commissioners and County Employees! The 2020 schedules for the Alabama Local Government Training Institute (ALGTI) County Commissioner Education Program and the County Government Education Institute (CGEI), designed for county employees, are now set. You may view the schedules here.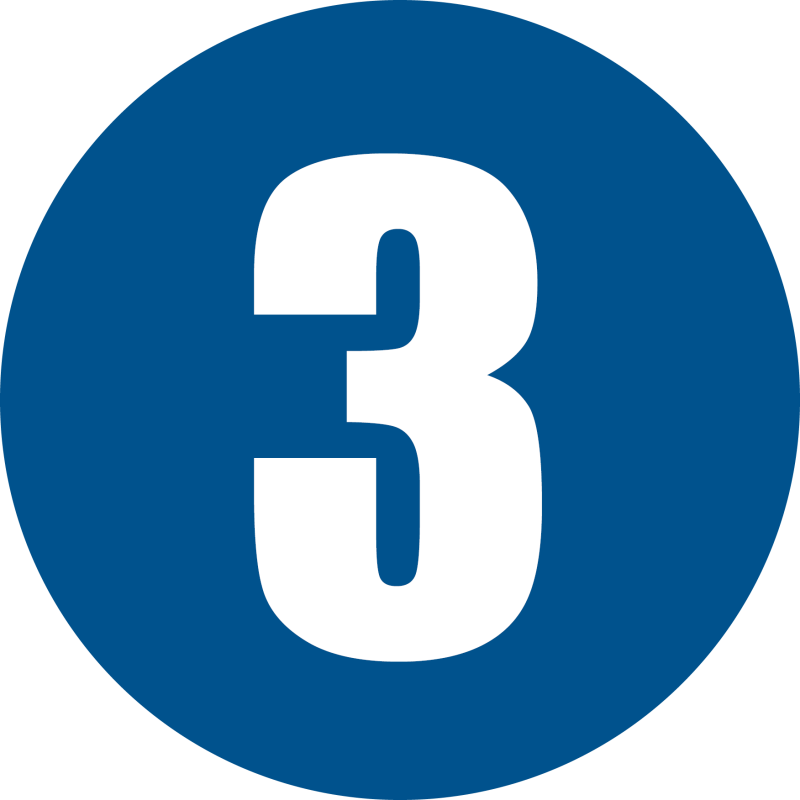 Wednesday is last day to register for AJTA Officer Responsibilities, Offender Supervision class
This Wednesday, Oct. 30, is the deadline to register for the upcoming Alabama Jail Training Academy (AJTA) Officer Responsibilities and Offender Supervision class. The class will take place Nov. 13-14 at the Marriott Prattville Hotel and Conference Center and will provide insight on ethics, human behavior, survival mindset, staff-offender relations and several other important topics. Learn more and register for the class here.
---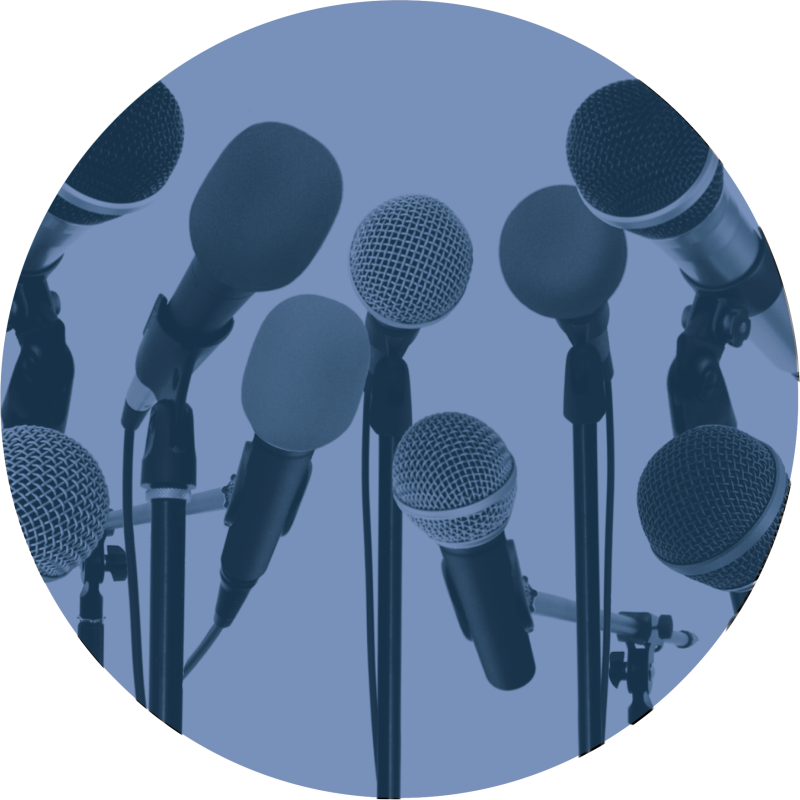 ---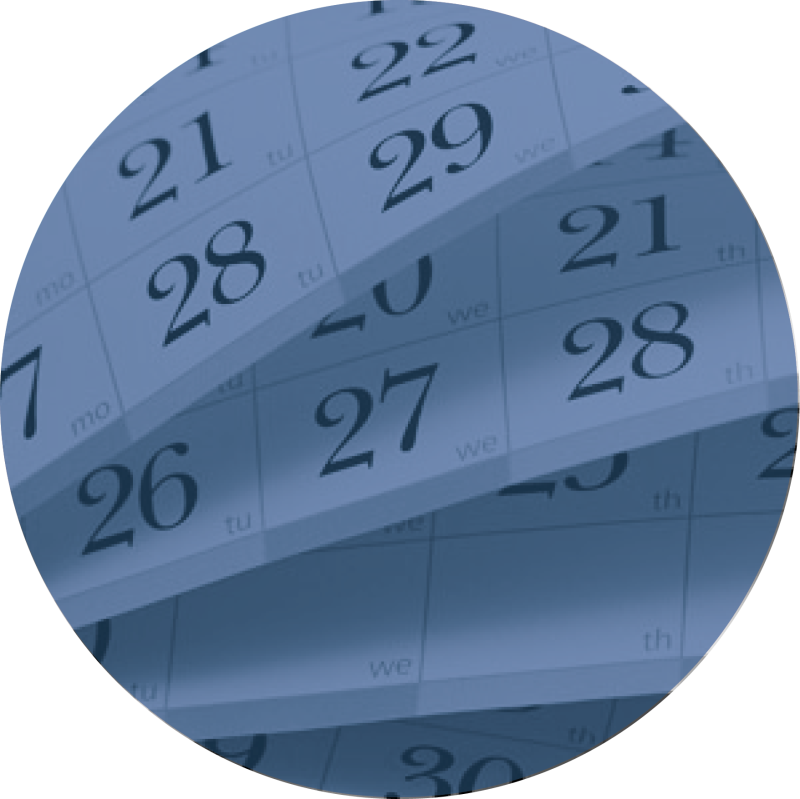 KEY DATES
This week's important ACCA-related events, trainings, deadlines, etc.
Wednesday, Oct. 30 – Thursday, Oct. 31
CGEI General Management & Supervision

CGEI Fundamentals of Emergency Communications District Administration
Friday, Nov. 1
CROAA Membership Dues Deadline
---
IN PHOTOS
This month's captured moments from County Family service and betterment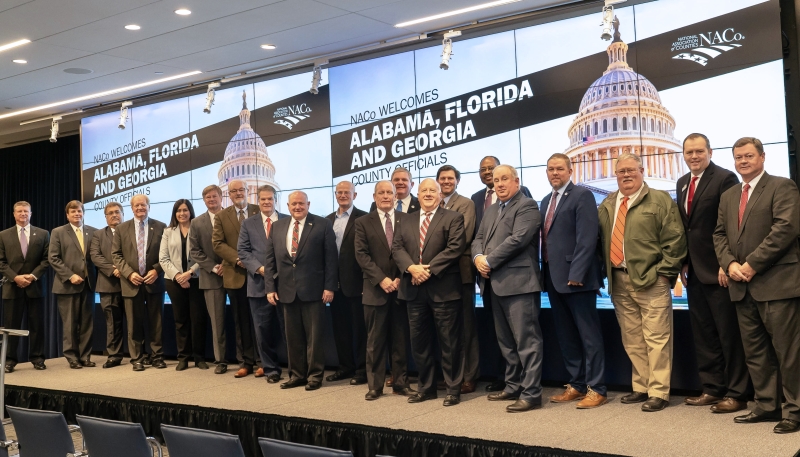 Ala. County Commission Members gather at the Washington D.C. headquarters of the National Association of Counties (NACo) in preparation for their special White House briefing with senior administrative officials.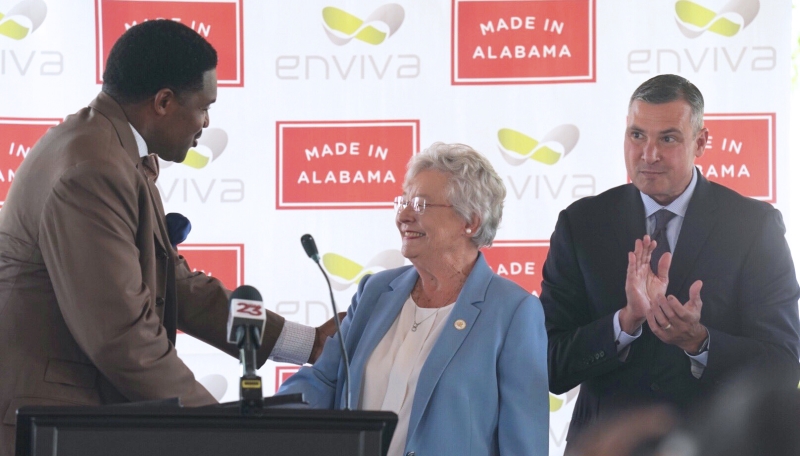 ACCA Minority Director and Sumter County Commission Chairman Marcus Campbell joins Gov. Kay Ivey and Enviva President John Keppler to announce the wood pellet production company will build a $175-million plant in Sumter County.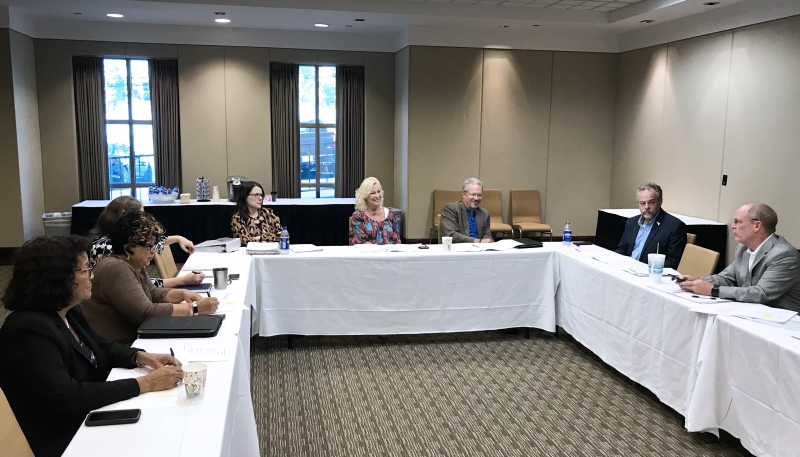 The ACAA Legislative Committee meets in Montgomery to provide input on 2020 legislation to make counties more efficient and effective.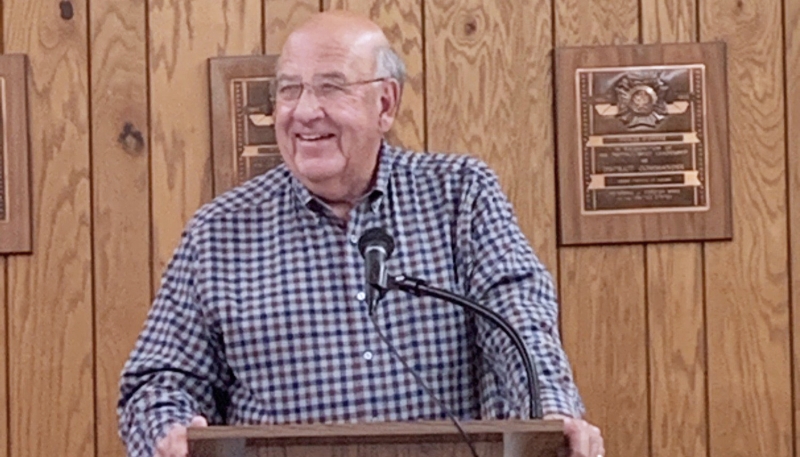 ACCA Past President and DeKalb County Commission President Ricky Harcrow gives remarks at the DeKalb County Farmers' Market dinner.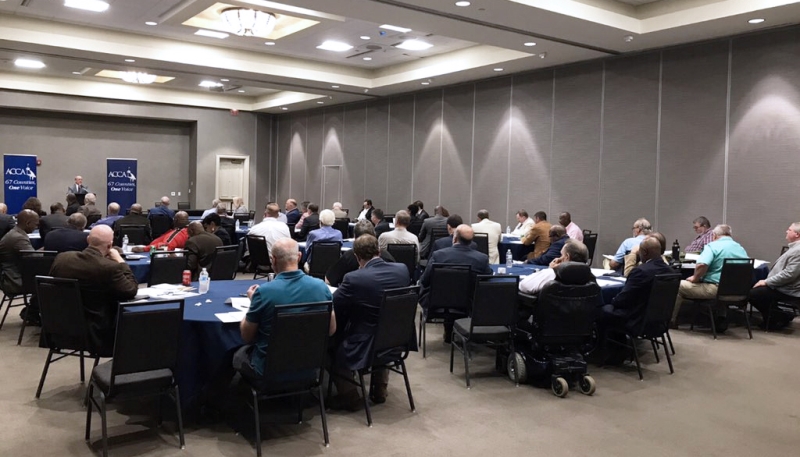 The 67-member ACCA Legislative Committee meets in Montgomery to determine an approach for handling the most pressing issues expected to impact counties in the coming session, an approach that will be outlined in the 2020 Alabama County Platform.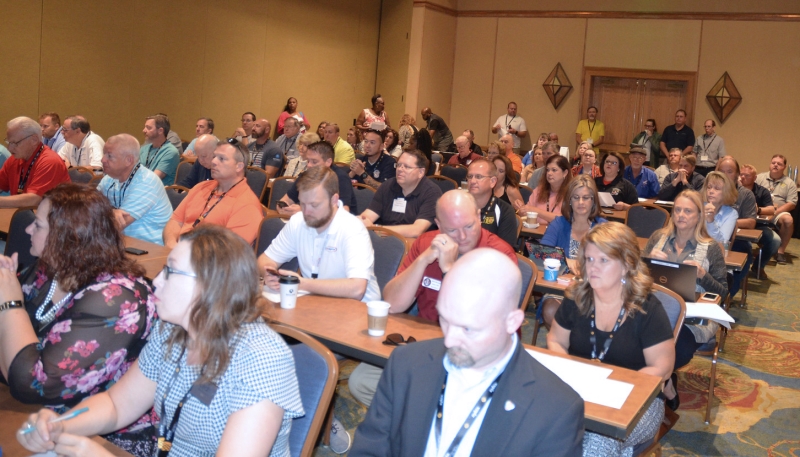 Ala. 9-1-1 leaders gather for a National Emergency Number Association (NENA) chapter meeting as part of the Ala. Annual NENA Conference, which attracts hundreds of emergency communication professionals from across the Southeast.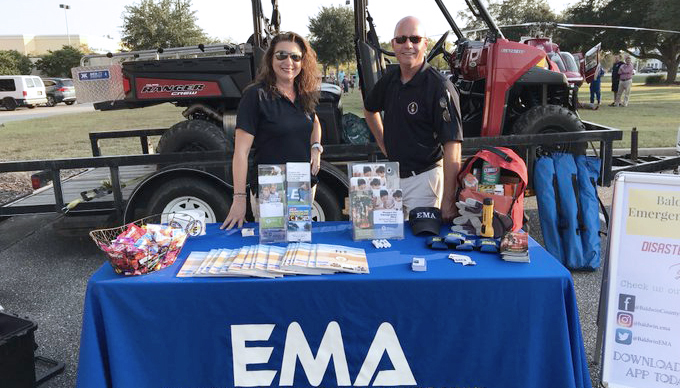 Baldwin County EMA representatives man a booth at the National Night Out event in Gulf Shores to help promote a safer community.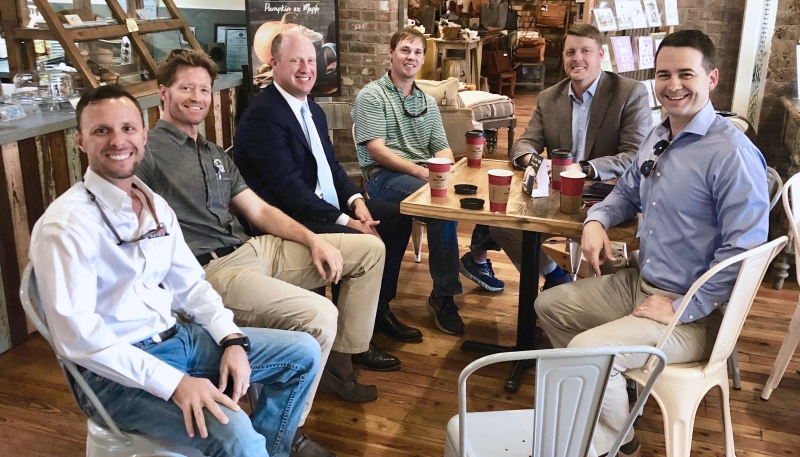 Houston County Commissioner Brandon Shoupe meets with Lt. Gov. Will Ainsworth and young business leaders at a local establishment.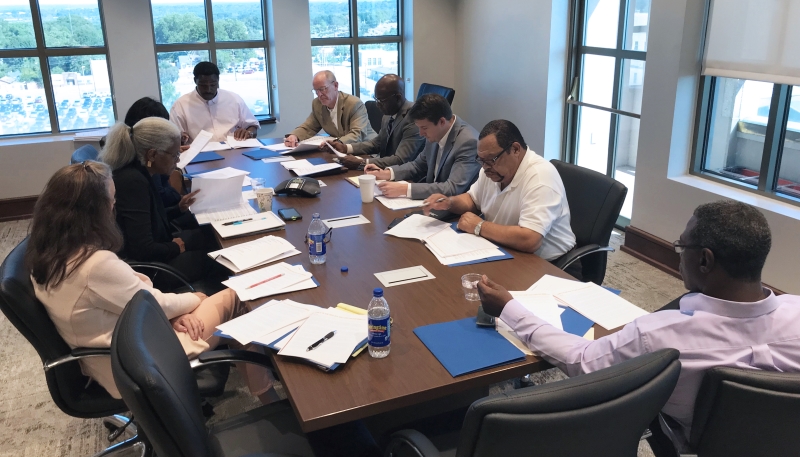 The Minority Issues Steering Committee holds a meeting at the new ACCA headquarters to discuss 2020 legislative priorities relative to counties' minority populations.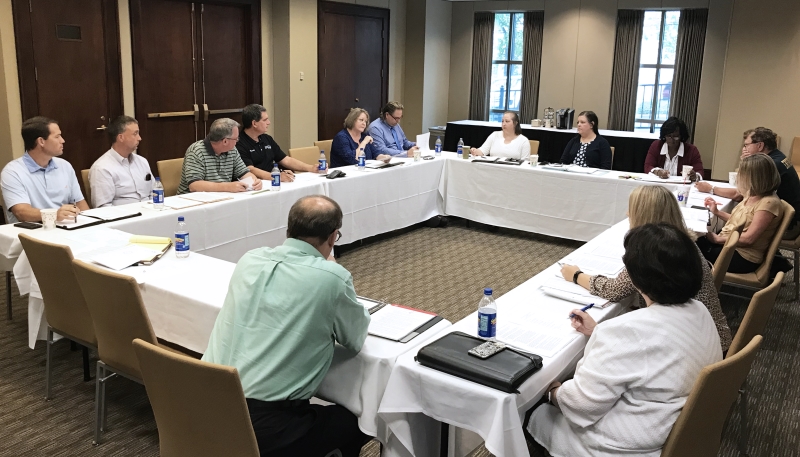 The CROAA Board of Directors meets at the ACCA office to discuss and implement changes to the CROAA certification program, which become effective Jan. 1, 2020.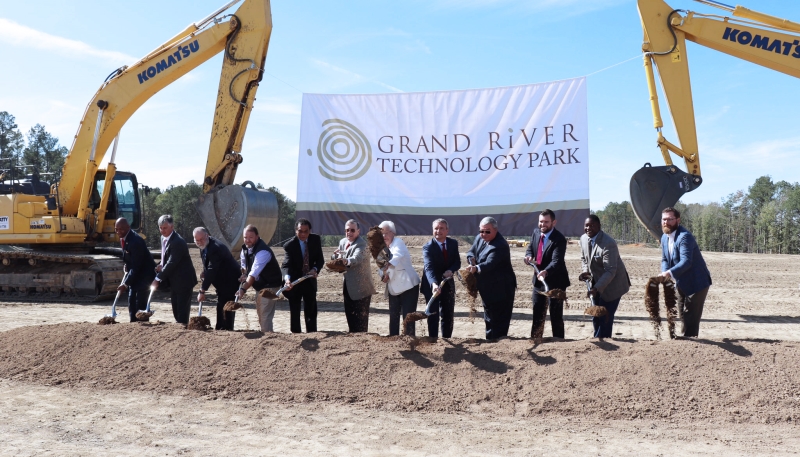 Jefferson County Commission Members break ground with state leaders and other key stakeholders on the area's Grand River Technology Park.
Lawrence County Commissioner Kyle Pankey holds a public meeting in his community and invites local and state leaders to participate and speak.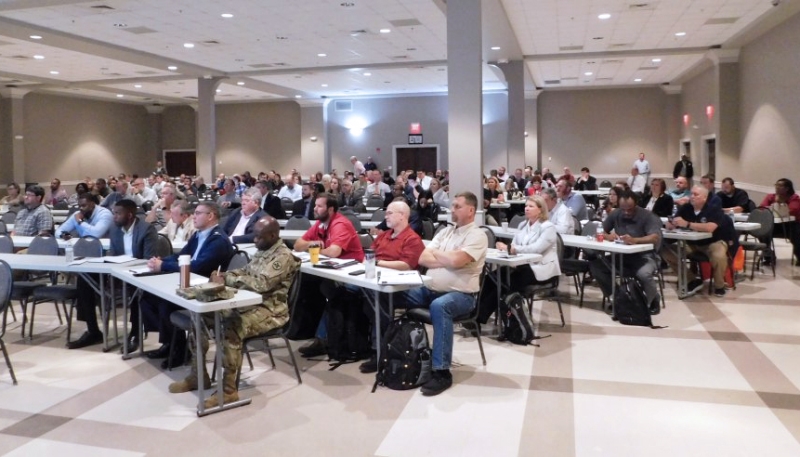 County leaders join city and state employees for the Second Annual State of Ala. Cybersecurity Briefing in Wetumpka.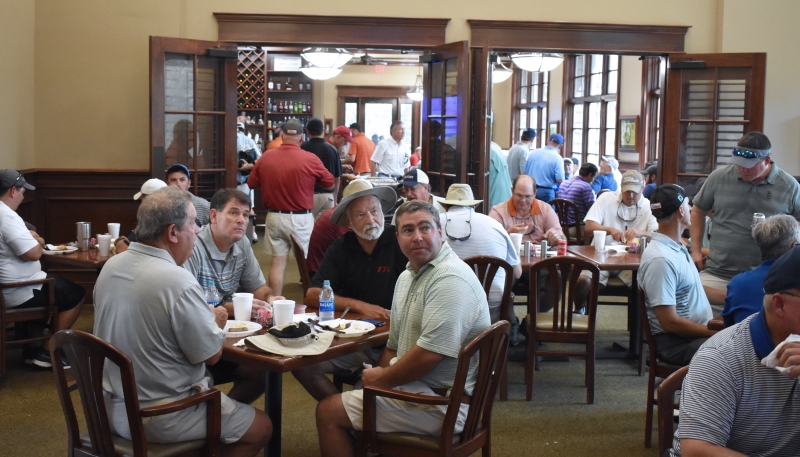 Participants in the 28th Annual County Golf Bash take a break from the links for a delicious steak lunch at the Timberline Golf Club in Calera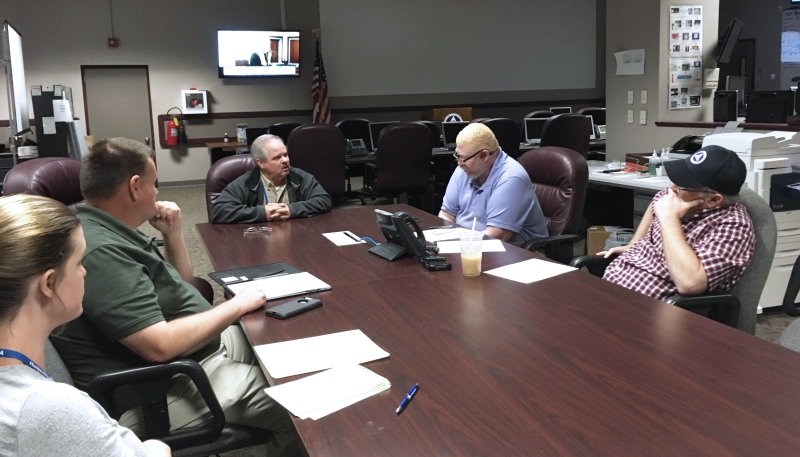 Huntsville-Madison County EMA employees meet with the Ala. Industries for the Blind to discuss methods for better serving those with visual and/or hearing impairments.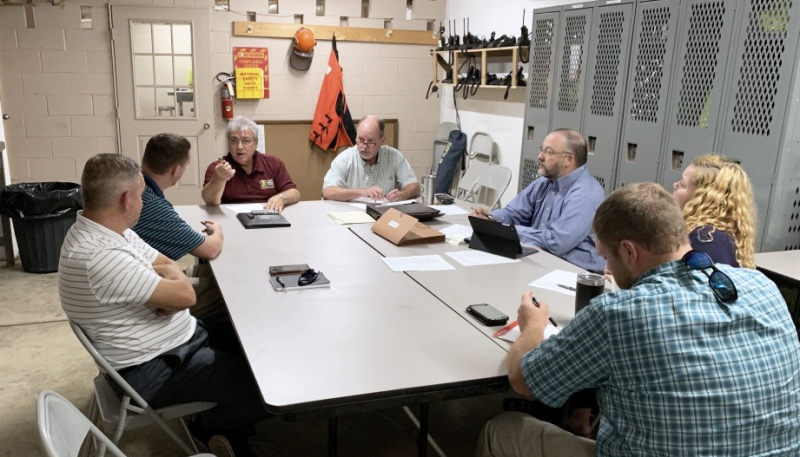 Elmore County engineering leaders meet with Ala. Department of Transportation Southeast Region representatives to discuss transportation needs and projects.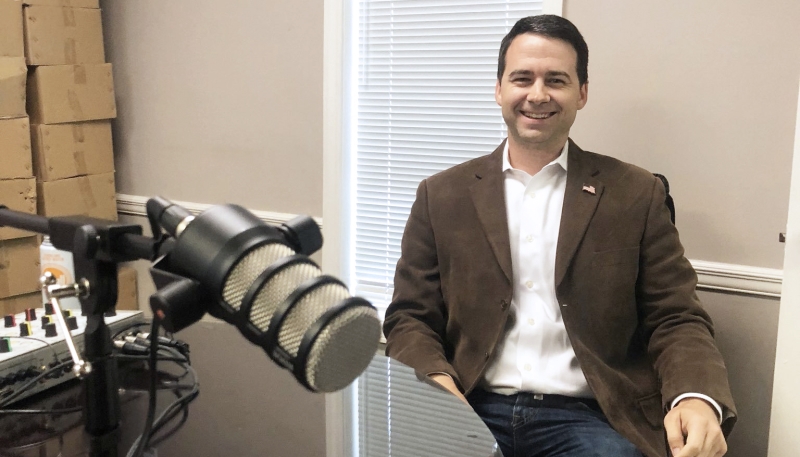 Houston County Commissioner Brandon Shoupe gets prepared to go on the air with a North Alabama news reporter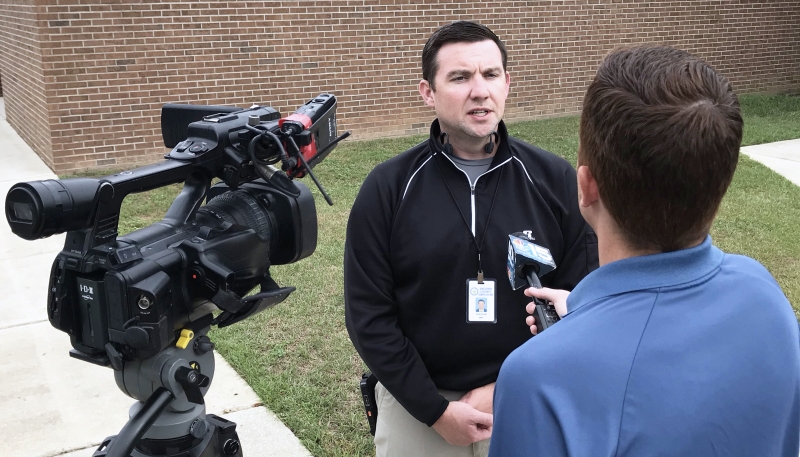 Baldwin County EMA Director Zachary Hood talks with a journalist about preparations for a previously impending tropical cyclone.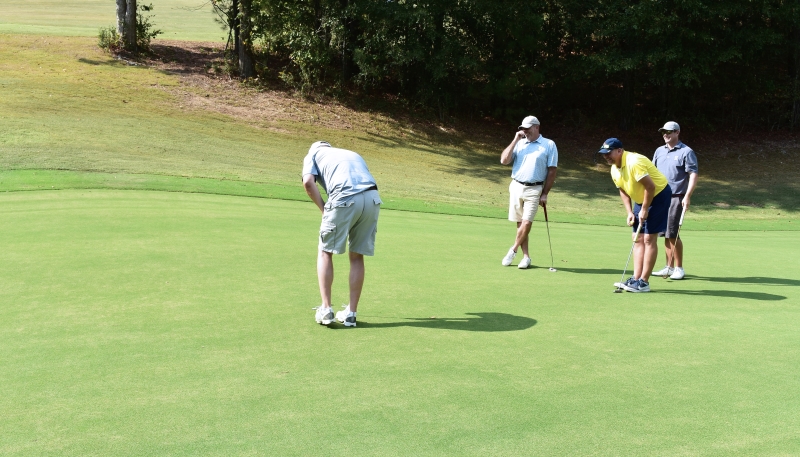 County leaders and vendors enjoy a nice afternoon of networking at the County Golf Bash, set to take place next year on Sept. 16.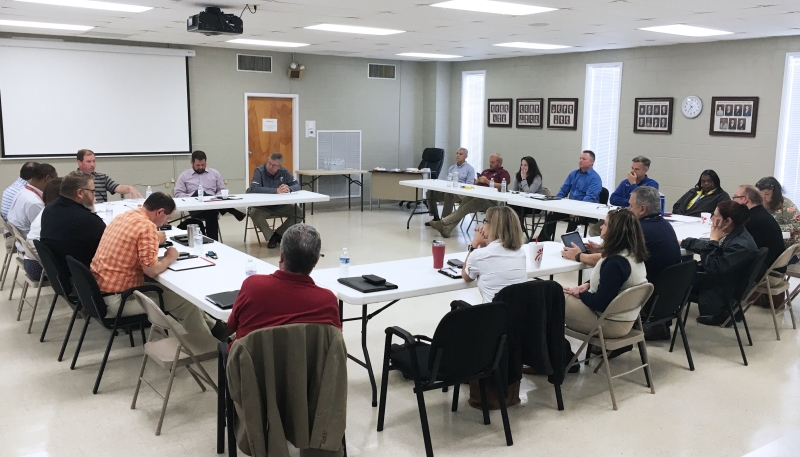 Coffee County holds a State EMA Division B quarterly meeting with County EMA Directors and updates from officials at the state and federal levels.