This Week's Top 5 Things You Need to Know
PLUS… Key Dates This Week
1. New Health Insurance Rates
Last Tuesday the governing board of the Alabama Local Government Health Insurance Program approved new rates for 2017. Rates for individual and family coverage in both the "preferred" and "standard" classifications will be increased by 4 percent. The increase, which is well below the national average, will be reflected on the December billing cycle.
2. Session Nears Conclusion
The special legislative session will reconvene tomorrow, with all eyes focused on the bill that would distribute the state's proceeds from settling its claims against BP as a result of the Deepwater Horizon oil spill. Competing interests continue to work toward a resolution that will repay a significant portion of the funds owed to the Alabama Trust Fund and provide funding for the ailing Medicaid program and road construction in Mobile and Baldwin counties. Watch your "inbox" for more details.
3. 14…If You Can Believe It 
This year's November election will include a total of 14 proposed statewide constitutional amendments, including three that are vitally important to Alabama counties. (See also: full list of Proposed Constitutional Amendments (Statewide & Local) provided by the Secretary of State.)
VOTE YES: Statewide Amendment 3
Local Constitutional Amendments
To revise legislative procedures so that proposed local constitutional amendments are less likely to face a statewide referendum.
VOTE YES: Statewide Amendment 4
Administrative Decision-Making
To provide counties with limited authority to carry out management and administrative activities without the need for passage of future local laws.
VOTE YES: Statewide Amendment 14
Protect Local Laws
To ratify hundreds of existing local laws that were passed with House vote counts which are currently under court challenge.
4. County Joint Bid Program Expands
Based on numerous requests from counties, the County Joint Bid Program will soon grow to include corrugated metal pipe in addition to the many other goods and services available. A few quick reminders about the program:
Counties are reminded to provide their metal pipe vendor lists no later than this Thursday.
The 2017 invitations to bid have been released for heavy equipment and herbicides. All current prices remain in effect through Dec. 31, so there is still time to take advantage of the 2016 prices.
The current bids for road signs are being renewed for 2017.
If you have any questions, please contact Chase Cobb (ccobb@alabamacounties.org // 334-263-7594).
5. Mental Health First Aid Training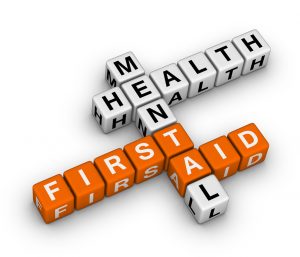 The Healthy Minds Network will host the Mental Health First Aid Instructor Certification course from the National Council on Behavioral Health, on October 17-27, 2016, in Montgomery. The deadline to apply for the course is THIS FRIDAY, September 9.
Mental Health First Aid is an 8-hour training that takes the fear and hesitation out of starting conversations about mental health and substance use problems by teaching participants how to identify, understand, and respond to a variety of mental health situations. The training gives participants the skills needed to provide initial help and support to someone who has a mental health or substance use problem or is experiencing a crisis.
The course next month will prepare certified instructors to teach the Mental Health First Aid course. An application form is linked below, and for more information, contact Alana Barranco (Alana.Barranco@summasource.com // 334-244-3048).
Application Form
Mental Health First Aid Instructor Training
---

KEY DATES THIS WEEK
Note: No Association of County Engineers of Alabama (ACEA) webinar this week. New date to be announced.
MONDAY, SEPTEMBER 5, 2016
> Labor Day (ACCA office closed.)
TUESDAY, SEPTEMBER 6, 2016
> Alabama Legislature Reconvenes in Special Session
WEDNESDAY, SEPTEMBER 7, 2016
> Day 1 | Alabama Jail Training Academy, "Officer Responsibilities & Offender Supervision"
> Day 1 | County Government Education Institute, "Disaster Preparedness & Recovery"
THURSDAY, SEPTEMBER 8, 2016
> Last Day to Submit Info on Corrugated Metal Pipe Vendors to County Joint Bid Program
> Day 2 | Alabama Jail Training Academy, "Officer Responsibilities & Offender Supervision"
> Day 2 | County Government Education Institute, "Disaster Preparedness & Recovery"
FRIDAY, SEPTEMBER 9, 2016
> Last Day to Apply | Mental Health First Aid Instructor Training