This Week's Top 5 Things You Need to Know
PLUS…Hot 5's HOT TIP | Plan Ahead- Register Today!
PLUS…Key Dates This Week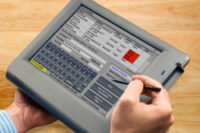 1. New Laws Effective August 1
Eight new laws enacted by the 2017 Legislature will go into effect tomorrow. Chief among them is Act 2017-340 by Senator Tom Whatley which authorizes the use of electronic poll books at the county's expense. County officials are encouraged to contact the Association office with questions regarding any of these new laws.
Click here to read the new laws effective August 1.
2. Fore! Annual Golf Bash Coming Up
The 26th Annual Golf Bash is just around the corner! Join Association vendors and staff for a day of fun on the green at the Timberline Golf Club in Calera. Dust off your clubs and mark your calendars for September 20. Vendors are responsible for sponsoring county golf bash teams, so please begin considering who should sponsor your county. Please contact Jennifer Datcher with any questions.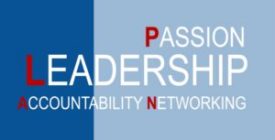 3. PLAN 2018 Class Focused on Passions
The PLAN 2018 class is gearing up to initiate their Passion Projects in their home counties. Each of the 21 members of the class was challenged to create and lead a local project that highlights their passion and generates positive change in their community. During the upcoming Annual Convention, the class will meet to discuss their projects and finalize details. Be on the lookout for great things coming from the PLAN 2018 class!
4. Board of Directors Candidates Deadline
At the upcoming Annual Convention, you are going to hear about many different ways to "Get in the Game" in your community. The Association also needs a few of the great county players to join the ACCA Board of Directors. As a leader in the Association, you will work as a part of a whole that speaks with one voice to represent each of Alabama's 67 counties. Each of the twelve districts has one seat on the Board and the deadline for nominations is August 11.  Directors will be elected during the business session at the Convention and will serve a one-year term. To submit a nomination, click here.
5. 40 Commissioners Complete ALGTI Courses

40 Alabama County Commissioners will be honored at the upcoming Annual Convention for completion of the Alabama Local Government Training Institute (ALGTI). A requirement of Alabama law, these courses provide essential training for County Commissioners with the goal of improving the overall administration and delivery of county services. Congratulations to all Commissioners who completed the required courses!
Click here for a list of County Commissioners who will be honored at the Annual Convention.
---
Hot 5′s Hot Tip
Plan Ahead- Register Today!
Registration deadlines for the 89th Annual Convention are quickly approaching! Click the links below to register.
TODAY, July 31
Early Registration Deadline- Rates Increase Tomorrow
Click here to register at the early registration rate.
Monday, August 7

Deadline for Convention Refunds
 Friday, August 11
Convention Golf Tournament Registration Deadline
Click here to register for the golf tournament.
**Please note: This year's fishing expedition has been cancelled. Those who have registered for the fishing expedition have been refunded. Questions about the fishing expedition may be directed to Jennifer Datcher.
---
KEY DATES THIS WEEK