This Week's Top 5 Things You Need to Know
PLUS…Hot 5's HOT TIP | Network with Counties and Vendors Over Golf and Fishing
PLUS…Key Dates This Week
1. Nominees to the ACCA Legislative Committee
The ACCA Board of Directors has proposed an amendment to the Association's By-Laws to be acted on during the 2017 Convention. The change will result in the Legislative Committee being composed of one county commissioner or chair from each of the 67 counties. A copy of the proposed amendment will be officially distributed to each county in accordance with the notice provisions currently found in the By-Laws. In the meantime, counties are asked to review the ACCA Legislative Committee Overview and to submit the name of a commissioner, which may be the commission chair, who will serve on the committee for the 2017-18 year. Names should be submitted to Beth Sievers no later than August 15, 2017.
2. Register for the 89th Annual Convention
With only one short month until the 89th Annual Convention, now is the time to register. This year's convention is packed with exciting speakers and information that will get you motivated to get off the sidelines and get in the game. The Opening General Session will begin with key players Governor Kay Ivey, Attorney General Steve Marshall, and ADECA Director Kenneth Boswell. You'll then hear our "Voices from the Courthouse," an interactive roundtable featuring seasoned veterans in county government from across the state. We'll bring it home with our candidates for U.S. Senate- and that's just the first day! Click here to register for the 89th Annual Convention.
3. NACo Annual Conference This Week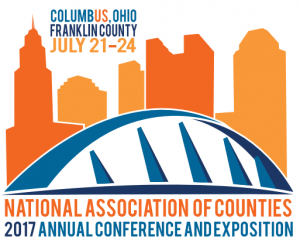 This week kicks off the 2017 NACo Annual Conference in Columbus, Ohio. NACo's Annual Conference and Exposition provides an opportunity for all county leaders and staff to learn, network, and guide the direction of the association. The Alabama Delegates Caucus will be held on Saturday, July 22 at 5:00 p.m. in room B131 of the Greater Columbus Convention Center. Those who attend the conference are encouraged to send photographs to Jeannie Gaines to be shared online. For more information on this year's conference, click here.
4. ACCA Annual Convention Education Credits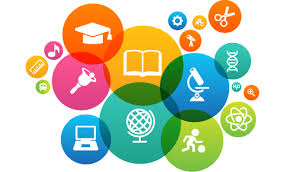 Not only is the ACCA Annual Convention an excellent way to shape your leadership skills and network with other county representatives, but it also provides education credits to those seeking to earn them. County leaders may receive credits based on their affiliate participation and convention sessions attended. For more information on education credits, please contact Jennifer Datcher or Brandy Perry.
5. ACCA Liability Self-Insurance Fund – Property Program
The newly-established ACCA Liability Self-Insurance Fund Inc.- Property Program is conducting its first appraisals of county-owned buildings in more than a dozen participating counties in north Alabama. The fund has contracted with an independent appraisal firm, AssetWorks, to calculate accurate replacement costs for these structures. Over the next two years appraisals will be completed throughout the state and then on a four-year rotation with 25 percent of counties each year. Fund members with questions about the Property Program can contact Marcia Collier.
---
Hot 5′s Hot Tip
Network with Counties and Vendors Over Golf and Fishing
Each year at the ACCA Annual Convention, county leaders, guests, and vendors alike enjoy the golf tournament and fishing outing. Monday, August 21 is set aside for an afternoon of networking over golf tees or fishing rods as convention attendees gear up for the week's activities. This week is the last week to register for deep sea fishing, so click here to sign up. There must be 25 participants signed up for fishing by July 21, so please let Jennifer Datcher know if you are interested. You can also register for the golf tournament by clicking here.
---
KEY DATES THIS WEEK
TODAY, MONDAY, JULY 17

TUESDAY, JULY 18
WEDNESDAY, JULY 19
THURSDAY, JULY 20
FRIDAY, JULY 21
Convention Fishing Deadline
SATURDAY, JULY 22