This Week's Top 5 Things You Need to Know
PLUS… HOT TIP: Talking Points | Simplified Sellers Use Tax Remittance Program
PLUS… Key Dates This Week
1. Liability Fund Property Program Update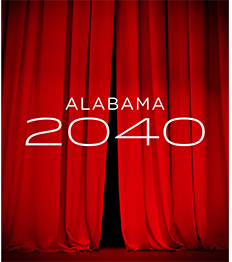 Details about the ACCA Liability Self-Insurance Fund, Inc.- Property Program (ACCA LSIF-PP) will be previewed at the Insurance Funds' Membership Meeting held during the ACCA Annual Convention on Tuesday, August 16. You won't want to miss this meeting! Additional information about ACCA's new Property Program will also be available at Meadowbrook's booth in the exhibit hall on Tuesday, August 16. Letters will be mailed soon from Meadowbrook and the ACCA regarding the transfer of STAR's property insurance to the ACCA LSIF-PP. Questions? Contact Henry van Arcken (334-263-7594 // hvanarcken@alabamacounties.org).
2. County Share of Simplified Sellers Use Tax Program Collections
The third quarter collections from the Simplified Sellers Use Tax Program should be arriving within the next few days. The county share of the total collections from this period was approximately $450,000. The program is projected to continue growing in the coming months as more and more sellers sign up to participate.  As a result, ACCA staff members have fielded several calls from members asking for hard numbers to use for FY2017 budgeting purposes. Because no one can predict the future and there are certainly no hard numbers available, we recommend that counties use the third quarter distribution as the basis for estimated revenue for FY2017.
3. ADECA Grant Opportunity: Energy Savings for Local Governments
If there's a county building that you want to make more energy efficient, this could be the grant for you.
The Alabama Department of Economic and Community Affairs (ADECA) is now accepting proposals for the purchase and installation of energy-efficient improvements in certain local government buildings. The available funding (four grants of $15,000 each) is restricted to "publicly accessible, community-oriented buildings." A 25 percent match will be required, and proposals are due by August 18.
Energy-Efficient Retrofits of Local Governments
REQUEST FOR PROPOSALS
and Supplemental Document
ADDENDUM | Local Government Building Information
4. ACEA Webinar THIS WEEK to Discuss 10 Year Plans
The July webinar for the Association of County Engineers of Alabama (ACEA) is this week, and the agenda will include a preview of the 10-year county plan template, which is designed to lay out how each county would utilize a modest gas tax increase of $0.06 per gallon. More details will be available at the ACCA Convention in August, such as how to use the template when speaking with legislators about each county's road and bridge needs. This project is similar to the ATRIP project engineers completed last year – only much easier to complete! Each county is encouraged to have a representative on the call.
REGISTER NOW | ACEA Webinar
THIS THURSDAY at 2 p.m. 
5. Annual Enrollment Period for ACCA County Debt Setoff Program
In 2014, changes in state law allowed counties, county corporations and instrumentalities to intercept overdue debts by off-setting a portion of a debtor's state income tax refund through a program established by the Association of County Commissions of Alabama. As a result, the Association established the County Debt Setoff Program allowing county and county entities to collect debts traditionally difficult to recover.
The link below will access a brief overview of the program:
Day-to-Day Operations
ACCA County Debt Setoff Program
Since its inception, the program has continued to expand and experience success in intercepting those debts owed to counties. The Association has accepted new participants on an annual basis and is now prepared to accept any additional counties or county entities interested in participating for the coming year.
If your county is interested in participating in the ACCA County Debt Setoff Program, please contact Chase Cobb  (ccobb@alabamacounties.org // 334- 263-7594).
---
Hot 5′s Hot Tip

TALKING POINTS: Simplified Sellers Use Tax Remittance Program
With the recent growth of the Simplified Sellers Use Tax Remittance Program (especially with Amazon.com signing on), the subject has begun get some coverage in the news media. (See this great article from NACo: "Alabama's counties set to recover online taxes")
As this conversation spreads, the ACCA wanted to offer county officials and employees some helpful talking points in case you receive questions from friends and neighbors.
This program addresses a fairness issue.
Businesses with a physical presence in the state (meaning the companies provide jobs in Alabama!) have been at a competitive disadvantage to some online retailers.
Collections from this program are money that Alabamians would otherwise be required to pay when they file their annual tax return.
This program supports vital public services and levels the playing field for companies that are part of our communities.
In addition, the unified voice of county government WANTS YOU! Will you be the eyes and ears of ACCA, helping to monitor this issue on social media and in your local news media? The program's purpose is simple – supporting vital public services AND Alabama businesses – but the details can get complicated. Please send anything you may notice to Terri Reynolds (treynolds@alabamacounties.org // 334-263-7594).
---
 KEY DATES THIS WEEK
WEDNESDAY, JULY 13
1st Day of Class | Alabama Jail Training Academy Corrections Law
1st Day of Class | County Government Education Institute Overview of County Government
THURSDAY, JULY 14
2 p.m. – Association of County Engineers of Alabama (ACEA) Webinar
FRIDAY, JULY 15
Last Day to Register | ACCA Convention Fishing Expedition on Aug. 15
Board Meeting | Alabama Association of Emergency Managers (AAEM)