This Week's Top 5 Things You Need to Know

PLUS… 

Key Dates This Week
PLUS… HOT TIP: Broadband Savvy
 1. Russell County Park wins NACo Achievement Award
The judges for the National Association of Counties (NACo) Achievement Awards were impressed by Russell County Commissioner Chance Corbett's project to turn a decaying landmark into a community asset. So impressed, in fact, that Crawford Park at the Historic Tuckabatchee Masonic Lodge was named "Best in Category" for Arts and Historic Preservation.
The county park's showpiece was once ranked among Alabama's "Places in Peril" by preservationists, and now the restored 1848 Masonic Lodge is used as a museum and community center. Most weekends it is rented for special events, and the park also has a playground and zipline.
Commissioner Corbett's project summary is available online:
Crawford Park at the Historic Tuckabatchee Masonic Lodge
NACo Achievement Award Database
 You

can also check out the park's Facebook page for the latest info and many photos.
FACEBOOK Page | Crawford Park at the Historic Tuckabatchee Masonic Lodge
2. ACCA's Liability Fund Safety Awards  
The ACCA Liability Self-Insurance Fund, Inc., has adopted an additional step to the process for determining eligibility to receive the Safety Awards given out at the annual convention. This process is still dependent upon counties having the lowest loss ratios over the last three completed Fund years; however, each county wanting to be considered for a Safety Award must complete this form letting us know what you have been doing to improve safety and reduce the losses in your county.
Questions? Contact Marcia Collier (334-263-7594 // mcollier@alabamacounties.org).
3. Get the Facts | NACo Analysis of New Overtime Rule
Counties' 2016-17 fiscal year will barely be underway when the new federal rule about overtime pay eligibility kicks in on Dec. 1. Many more "white collar" employees will be eligible for overtime pay under the new rule, a significant change that must be carefully considered during the budget process. The National Association of Counties (NACo), which has testified before Congress about county concerns on this issue, has released a 12-page analysis that covers:
Explanation of key components of the overtime rule (including the new salary threshold and automatic updates)
Options for state and local government compliance
Potential impact on rural and small counties
Please use this link to view or download the report:
Analysis of the Impact of the
U.S. Department of Labor's Overtime Rule on Counties
4. Motor Grader Training | How You Can Help
The Association of County Engineers of Alabama is working to enlist volunteers for a new training program for motor grader operators. Training, offered at sites around the state, will combine classroom instruction and field work, all led by county professionals. Specific volunteer needs are:
Engineers to teach classroom sessions
Veteran, expert motor grader operators to serve as field instructors
Host counties
This form contains additional details and instructions for enlisting as a volunteer. The deadline is Aug. 1.
ACEA Motor Grader Operator Training
Volunteer Enlistment Form
5. ACCA Conven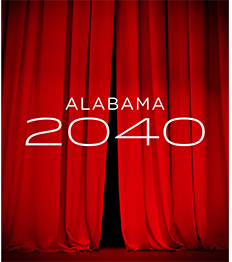 tion | Alabama 2040: Setting the Stage for the Future
The Association's 88th Annual Convention is next month (August 16-18 in Baldwin County), and it promises an array of opportunities for officials and staff leaders who want to strengthen county government at home and around the state. To highlight a couple of deadlines coming up very quickly:
Candidates for ACCA Vice President or Minority Director need to submit their forms to ACCA no later than TOMORROW to be considered by the Nominating Committee.
Candidate Form | ACCA Vice President or Minority Director
Calling all anglers! The Fishing Expedition's registration deadline is next week.
When: 1 – 7 p.m. (please be at the docks by 12:30 p.m.), Monday, August 15, 2016
Where: Reel Surprise Charter Docks (at SanRoc Cay Marine; 27267 Perdido Beach Blvd., Orange Beach, AL)
Cost: $95 per person. This includes 6 hours of fishing, snacks and drinks!
Registration: Online registration closes Friday, July 15, 2016. We must have a minimum of 25 people signed up by July 15 or we will have to cancel.
Notice: The ACCA office will be closed Monday, July 4, in observance of Independence Day. 
Last day of early registration for Alabama Association of 9-1-1 Districts (AAND) Workshop scheduled for July 19-20
WEDNESDAY, JULY 6, 2016
Association Awards Committee
Hot 5′s Hot Tip

Broadband Savvy
"As Essential as Water or Power"
If you think the forward pass revolutionized the game of football, you should see how broadband internet has changed economic development. "The time has come to where it's an essential utility, as essential as water or power," says Franklin County Commissioner Rayburn Massey in the latest issue of County Commission magazine.  June Issue | County Commission Magazine
A few helpful tools about broadband:
Check the speed of your connection. Are you getting the Mbps promised by your provider? www.SpeedTest.net
Great demo of various connection speeds. In real time, watch a sample file race across top connections – and at the same time see the same file's painfully slow progress on other technology. Speed Demo (Example: On a fast cellular connection, plan almost 30 minutes to download a textbook to your tablet.)
Decode the jargon and abbreviations with this one-page fact sheet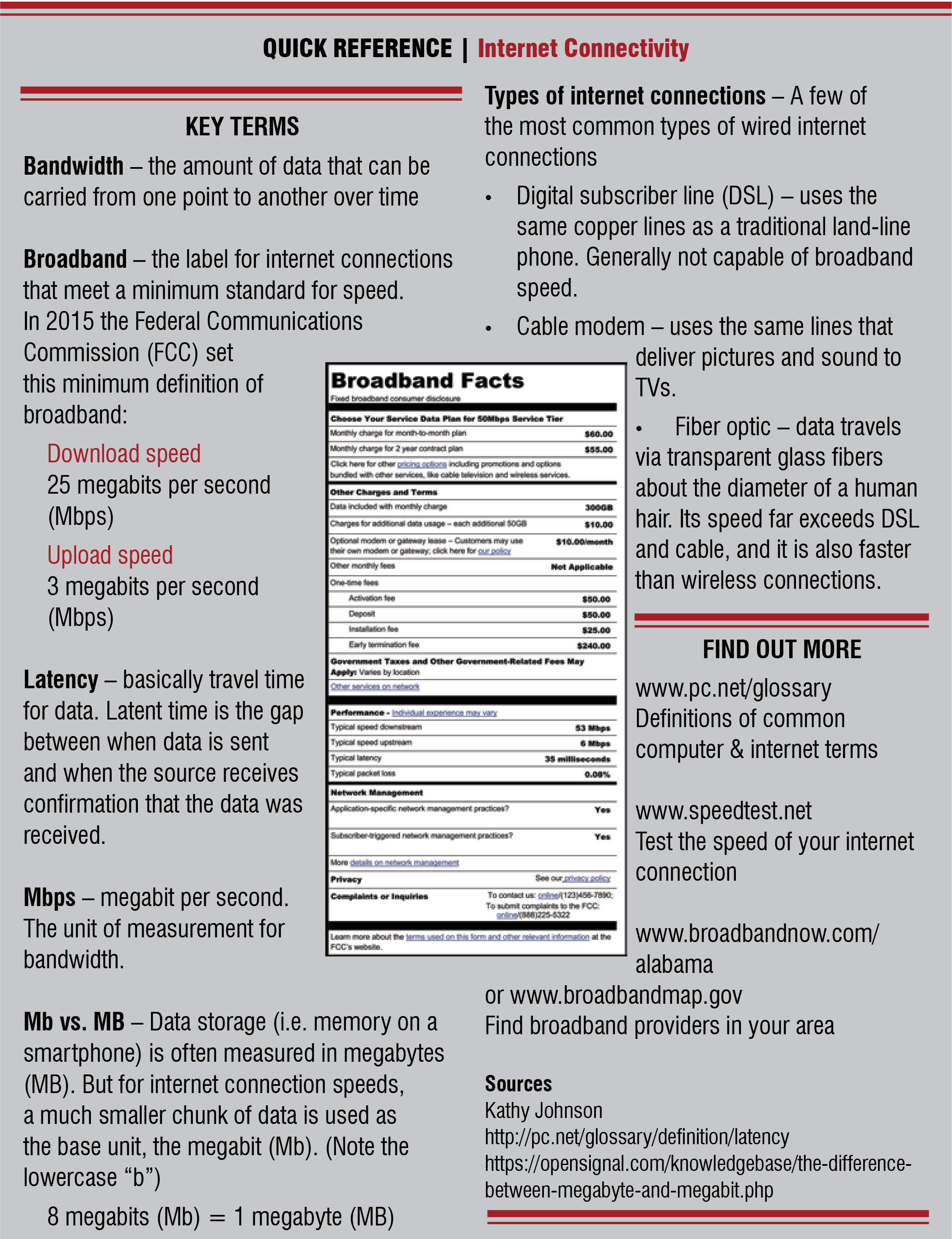 Quick Reference | Internet Connectivity