This Week's Top 5 Things You Need to Know
PLUS… Hot 5's Hot Tip | Questions About Elections?
PLUS… Key Dates This Week
1. Saving Money on Travel
County Commissions and employees can save on both their personal and business travel expenses through a new agreement established by the Association. The web-based system called Snazzy Traveler provides hotels, airfare, rental cars, and even cruises at discount prices even larger than those on other internet travel sites. This service is free to all county officials and employees as a token of our appreciation for your dedication to Alabama's counties.
For more information, click here.
To view an instructional video on creating your own Snazzy Traveler account, click here.
2. Flood Insurance for LSIF-Property Members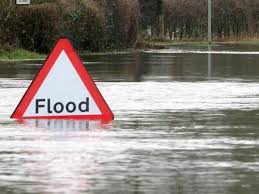 As a member of the ACCA Liability Self-Insurance Fund, Inc. – Property Program, you can secure flood insurance protection (NFIP coverage) through Marsh, a partner of the LSIF-PP, along with County Reinsurance Limited, our reinsurance partner. Read the attached memo from ACCA Director of Insurance Services, Henry van Arcken.
The NFIP coverage would be the primary coverage (which requires application and approval) for coverage up to $500,000 per building and up to $500,000 for contents for all property located in a Special Hazard Flood Zone. LSIP-PP property coverage will only apply excess of what is available from the NFIP, subject to policy terms and conditions.
We strongly encourage you to determine whether your properties are in Special Hazard Flood Zone Areas by accessing Marsh's online flood service center link and completing the online application. You can also access other flood coverage information through this link.
For any questions, please contact: Marsh USA Inc. – Flood Service Center,  Patrice.A.Collingwood@marsh.com – (406) 812-3170 or Nikki.Berends@marsh.com – (406) 812-3172.
3. Do You Deal with Difficult People?
Dealing with difficult people can make any job much more challenging. The Association strives to provide our members with the tools they need to succeed in any role in county government, and that is why you won't want to miss this year's Association of 911 Districts Annual Workshop. Joyce Brooks, author and motivational speaker, will provide insight into those difficult people who challenge us every day, as well as those who unexpectedly crash into our lives. This Workshop will also cover topics such as Working Effectively with Your Board, Audit Findings of the Department of Examiners, Issues Dispatching State Troopers, and more. Early registration for this event concludes on July 3rd, so register here today.
4. 2017 Awards Deadline THIS FRIDAY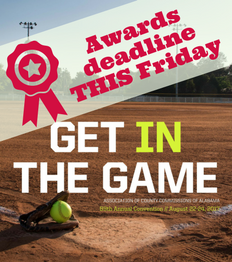 Nominations for the 2017 ACCA Awards Program must be submitted by 4:30 p.m. THIS FRIDAY, June 30. Awards categories include Excellence in County Government, Outstanding Contribution to County Government, and Tenure in Office. The Association would also like to encourage submissions for the Memorial portion of the awards ceremony. Award recipients will be recognized on Thursday, August 24th at the ACCA Annual Convention, and will also receive extensive media coverage following our time in Perdido Beach. To submit a nomination, fill out this form and send it to Jennifer Datcher at jdatcher@alabamacounties.org.
5. Cooperation and Partnership
Wednesday and Thursday, June 28-29, the 47th Annual Alabama County Government Institute will move to Prattville to focus on ways to enhance the partnership between County Commissions and Sheriffs.  ACCA Executive Director Sonny Brasfield will provide details on a court ruling that placed the Commission and the Sheriffs in "the same harness providing the same duty" to the taxpayers.
Any County Commissioners or Sheriffs interested in attending the institute should contact Julia Heflin at heflijb@auburn.edu.
---
Hot 5′s Hot Tip
Questions About ACCA Elections?
Do you want to take on an ACCA leadership role, but aren't sure which one is best for you? The Association staff is working to put together a leadership information packet that will outline the details of each available position, giving you the information that you need to make an informed decision about taking on an elected position within the ACCA. Monitor your inboxes for this packet this week.
---
KEY DATES THIS WEEK
TUESDAY, JUNE 27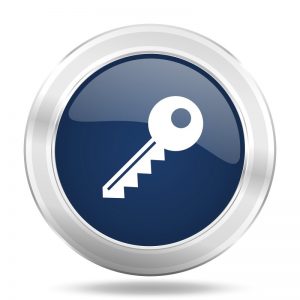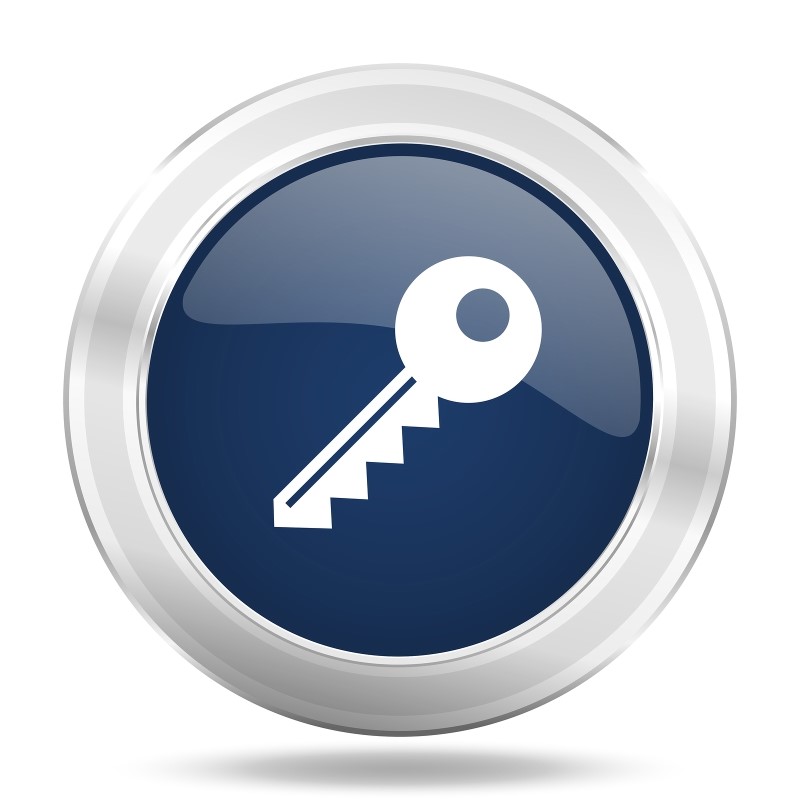 WEDNESDAY, JUNE 28
THURSDAY, JUNE 29
9:00 a.m. | Below 100 Class, Conecuh County
1:00 p.m. | ACCA Board of Director's Meeting
FRIDAY, JUNE 3
• 2017 Awards Program Deadline