This Week's Top 5 Things You Need to Know
PLUS… HOT TIP: Thank YOU!
PLUS… Key Dates This Week
1. SIDP Wraps Another Successful Year
ACCA's self-insurance funds' Safety Incentive Discount Program (SIDP) has ended another successful year with participating counties taking countless proactive steps to control risk. It is expected that nearly $600,000 will be sent to counties that applied for and met the requirements of the 2015-16 SIDP. Checks will be sent to qualifying counties in early May 2017. The 2016-17 SIDP Guide is being prepared and will be posted online in the coming weeks. Safety Coordinators will be notified when it becomes available. Questions regarding the SIDP? Contact Marcia Collier (mcollier@alabamacounties.org // 334-263-7594).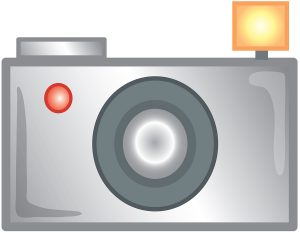 2. Say 'Cheese' | Commission Group Photos 
Congratulations to all newly-elected commissioners who begin their public service in county government on Wednesday. A reminder for counties with new commissioners taking office: please be sure to take a new group photo of the commission at this Wednesday's meeting for the 2017 ACCA Membership Directory. These photos and all updates to directory pages are due this Friday, November 18, to Terri Reynolds (treynolds@alabamacounties.org). Questions? Contact Terri Reynolds (treynolds@alabamacounties.org // 334-263-7594).
3. Starting Your 2nd Commission Term This Week? PLAN Wants You
Congratulations too to all commissioners re-elected last week – with a special "shout out" to commissioners beginning their second terms! The deadline has been extended to December 12 for PLAN, ACCA's Practical Leadership Action Network, which is a unique leadership development program for commissioners, chairs and chair/probate judges who were first elected in 2012 and re-elected this month. PLAN will emphasize hands-on learning about successful programs in other Alabama counties, the state Legislature, Congress, as well as ACCA's insurance funds and affiliate organizations for key county staff leaders (emergency managers, engineers, administrators, etc.).
As part of PLAN 2018, each participant will be mentored by a member of the PLAN 2016 class, and – with the input of their peers – will implement a "passion project" in their home county. If you want to know more about this opportunity, additional information will be available the first week of December at the ACCA Legislative Conference
PLAN 2018
Information Packet & Application
4. Calling All Affiliate Members
The ACCA Legislative Conference will be here before you know it, with county officials and employees converging on the Renaissance Montgomery Hotel December 7-8. Members of affiliate groups for county professionals (administrators, engineers, EMA, 9-1-1 and revenue officers) will want to keep an eye on their inboxes this morning. Donna Key will soon send you conference details specific to your group, highlighting general sessions of particular interest, breakout sessions custom-tailored for you and affiliate board meetings.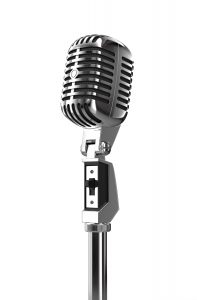 5. Big Week for 2017 Alabama County Platform
 This week marks a critical juncture in the Association's preparations to speak with "One voice" in the Alabama Legislature next year. The Legislative Committee is meeting today and tomorrow to discuss committee members' concerns and to review recommendations that have come from President Bill Stricklend's Legislative Review Task Force (composed of commissioners and affiliate members) as well as the Minority Issues Steering Committee. Appreciation is expressed to members of the ACCA Legislative Committee for your commitment to all 67 counties. Work is on track for the 2017 Alabama County Platform to be voted on by the ACCA Board of Directors and the full membership at the Association's Legislative Conference next month.
---
Hot 5′s Hot Tip
Thank YOU for your social media advocacy!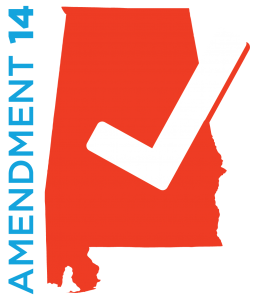 Just last week, Alabama voters overwhelmingly ratified three constitutional amendments that provide protection and new authority for Alabama's counties.  The Association expresses its gratitude to all the officials and employees who played a major part in securing such a resounding endorsement of faith in county government and its role in moving Alabama forward. There were many conversations among family, friends and neighbors about these amendments, and many of those conversations happened on Facebook and Twitter!
---
KEY DATES THIS WEEK
TODAY
TUESDAY, NOVEMBER 15
WEDNESDAY, NOVEMBER 16
Newly-Elected Commissioners Take Oath of Office
Alabama Jail Training Academy (AJTA) | Inmate Management
Alabama Boards of Registrars Legislation Task Force
6 p.m. | Save Our RSA Town Hall Meeting in Montgomery
THURSDAY, NOVEMBER 17
Alabama Jail Training Academy (AJTA) | Inmate Management
County & Municipal Government Capital Improvement Trust Fund Advisory Board
FRIDAY, NOVEMBER 18
Last Day of Regular Registration | ACCA Legislative Conference (Dec. 7-8)
Last Day to Submit New Photos and Contact Info for the 2017 ACCA Membership Directory
MONDAY, NOVEMBER 21
Last Day to Return Audit Materials | ACCA Workers' Compensation Self-Insurers' Fund