This Week's Top 5 Things You Need to Know
PLUS… HOT TIP: Be on the Lookout for Your Goat Hill Reports
PLUS… Key Dates This Week
1. Special Opportunity for Commissioners | Governor's Preparedness Conference
During an emergency, there are unique aspects to the role of an elected official, especially at the local level. In recognition of that, there is a special opportunity for elected officials to meet with Gov. Robert Bentley at the Governor's Preparedness Conference next month. The elected official session begins at 3 p.m. on Wednesday, March 15, at the conference site in Prattville. If for some reason you cannot attend the full conference, a special one-day registration is available for commissioners wanting to take part on March 15. No overnight stay would be necessary. For one-day registration, please contact Jennifer Datcher (jdatcher@alabamacounties.org // 334-263-7594).
2. Changes in Webinar Schedule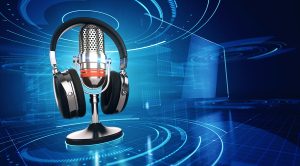 The Association is diving head first into this year's legislative session, and with that comes some minor changes in the regular schedule. In lieu of the monthly affiliate group webinars for engineers and administrators, ACCA will be hosting two legislative webinars each month on the 2nd and 4th Thursdays at 2 p.m. These webinars will ensure that all county officials and staff leaders are receiving the most timely and relevant information regarding this year's regular session.
Next Legislative Webinar: 2 p.m. Thursday, February 23
Association of County Engineers of Alabama (ACEA) and Association of County Administrators of Alabama (ACAA) webinars are suspended until May and will resume on their regular schedule after the session has concluded.
3. ACCA's Insurance Services Update
The members of ACCA's Insurance Services staff have been extremely busy over the past year with the transition from Meadowbrook's Star Property Insurance Program to the Liability Fund's Property Program. As of today, 38 counties and county-related entities are participating in ACCA's Property Program, with several others expected to come in this month. Any ACCA Liability Fund Member interested in receiving a quote for their full lines of property coverage (including buildings, autos and heavy equipment) may download this list of information needed for a quote and contact Henry van Arcken at 334-263-7594.
Info Needed for Property Insurance Quote
Also, the Insurance Services staff has moved into the building at 104 N. Jackson St., which is next door to the ACCA headquarters. The telephone number, email and mailing addresses all remain the same. Next time you are in town, please stop in to see Henry and Marcia!
4. 2017 Severe Weather Preparedness Sales Tax Holiday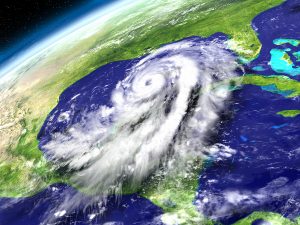 This year's Severe Weather Preparedness Sales Tax Holiday starts next week, and the Alabama Department of Revenue has provided resources that will be useful to local governments, businesses and consumers, including:
Quick Reference of Exempt Items
Listing of Participating Cities and Counties.
During the sales tax holiday period (February 24-26), there will be no state sales or use tax on certain preparedness supplies, and local jurisdictions may have opted in as well.
Alabama Department of Revenue Resources re:
2017 Severe Weather Preparedness Sales Tax Holiday
–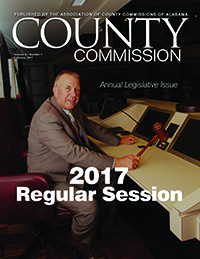 5. Watch Your Mailbox | County Commission Magazine
The February issue of the Association's County Commission magazine is on its way, and all 48 pages are devoted to helping make the 2017 Regular Session a success for county government.
There are a few pages that can be especially useful to county leaders in the ongoing ATRIP-2 conversations. They are "tear out" pages so you can have the ATRIP-2 Talking Points and the county-by-county dollar figures to take with you – or to share with others.
But there's no time to waste, so here's a PDF version that you can put to use today!
ATRIP-2 Quick Reference
Talking Points & County-by-county Estimates
–
---
Hot 5′s Hot Tip
Be on the Lookout for Your Goat Hill Reports
With the many ways you can keep up with us during the legislative session, we recommend becoming the most familiar with the Goat Hill Reports. The Goat Hill Reports are the best way to keep up with the day-to-day happenings in this year's regular session.
Monday's Report, the Goat Hill Preview, will let you know what we expect to happen during the week with ACCA and Danger bills.
The Goat Hill Bulletin is our Wednesday email that is your mid-week update from the session.
The Goat Hill Recap, sent on Fridays, is an overview of ACCA and Danger bill activities from that week.
The Goat Hill Alert will be sent as needed on Tuesdays and Thursdays and contain immediate action steps for you to take.
If you have not received any Goat Hill Reports, please contact Jeannie Gaines at jgaines@alabamacounties.org.

---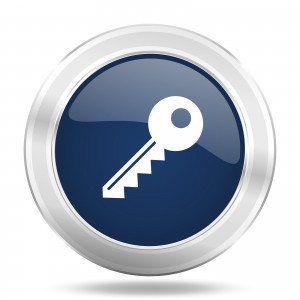 KEY DATES THIS WEEK
TUESDAY, FEBRUARY 14, 2017
9 a.m. | ATRIP-2 Community Engagement in Dale County, County Commission's Public Meeting on ATRIP-2, Government Building in Ozark (prior to commission meeting)
5 p.m. | ATRIP-2 Community Engagement in Butler County, County Commission's Public Hearing on ATRIP-2, Greenville
Hotel Reservation Deadline | Alabama Association of Emergency Managers (AAEM) Annual Conference & Governor's Preparedness Conference, Prattville (March 14-16)
WEDNESDAY, FEBRUARY 15, 2017
Noon EST | ATRIP-2 Community Engagement in Chambers County, County Commission's Community Meeting, Valley Community Center
THURSDAY, FEBRUARY 16, 2017
5:30 p.m. EST | ATRIP-2 Community Engagement in Chambers County, County Commission's Community Meeting, Lanett Community Center
SUNDAY, FEBRUARY 19, 2017
Advance Registration Deadline | National Association of Counties (NACo) Legislative Conference, Washington, D.C. (February 25-March 1)
Association of Alabama Tax Administrators (AATA) Winter Conference, Montgomery