This Week's Top 5 Things You Need to Know
PLUS… HOT TIP: Not WHAT you know but WHO you know …
PLUS… Key Dates This Week
1. The Check's in the Mail….And Getting Bigger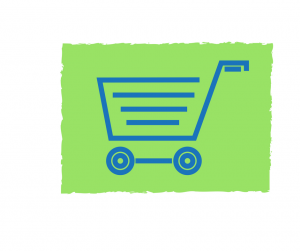 Alabama counties will divide some $1.8 million from the state's growing Simplified Sellers Use Tax program in the next distribution, expected to go out next week. The county portion of the revenue is 25 percent of the total payments made by internet-based retailers that voluntarily collect a flat 8-percent tax (rather than actual sales tax) from their customers.
The program, devised by the ACCA in 2015, has gained national attention as an effective approach for internet retailers to efficiently collect and remit tax proceeds that relieve the customer from any obligation to pay sales or use taxes at the local level. The next distribution will represent taxes remitted for sales during September, October and November.
Distributions from the tax proceeds are made quarterly by the Alabama Department of Revenue. However, the Association plans to support legislation during the 2017 session to allow the department to distribute revenue on a monthly basis.
2. PLAN2018 Kicks Off This Week
PLAN2018, the Association's leadership program for second-term commissioners, will get into full swing this week as participants develop their shared vision and mission for their 18 months together. In this first day-long meeting, they will focus on lessons learned during their first term in office and how to expand their role during the next four years and beyond. The group is a good reflection of county government today, representing 20 counties – large and small, urban and rural, district system and unit – all around the state. Members are encouraged to watch the Association's social media Thursday and Friday for photos of the first meeting.
3. Classes for New Commissioners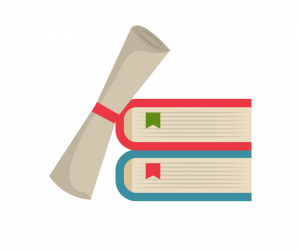 If you are one of Alabama's newest commissioners, you are nearing a milestone – completing two full months in office – and have likely gained a deeper appreciation for the unique qualities of county government. Your job is highly specialized, and fortunately there is a commissioner education program custom-tailored for you. There is still time to register for the Alabama Local Government Training Institute courses next week (January 18-20) in Prattville, courses that will satisfy your ethics training requirements and provide a solid foundation in media relations and the Open Meetings Law.
Alabama Local Government Training Institute
Commissioner Education Program
4. ATRIP-2: Next Few Weeks Critical
The proposed ATRIP-2 bond issue for local roads and bridges was unveiled a month ago, and the Alabama Legislature reconvenes just four weeks from tomorrow. That means that these next few weeks are absolutely critical in the county effort to secure additional infrastructure investments this year. Last week's ATRIP-2 webinar provided details on next steps in the campaign and full background information on the data and calculations used for projections. To access these documents and a video recording of the 30-minute webinar, tap the link below.
If you have any questions or feedback about community meetings or campaign tools, please contact ACCA Public Relations Manager Jeannie Gaines (334-263-7594 // jgaines@alabamacounties.org).
5. ACCA Phone App: 2nd Invitation Will be Mailed in 1 Hour!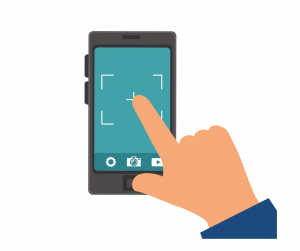 On Friday, all county commissioners and affiliate group members should have received an exclusive invitation to download the ACCA phone application that was discussed at the Legislative Conference in December.
Didn't catch the email from January 6th? Don't worry. A follow-up invitation will land in your email box in ONE HOUR at 9:00a.m.! The Association staff looks forward to discussing the app features in more detail at the upcoming district meetings. If you have any questions about the phone application or its features, please contact Jeannie Gaines at jgaines@alabamacounties.org.
---

Hot 5′s Hot Tip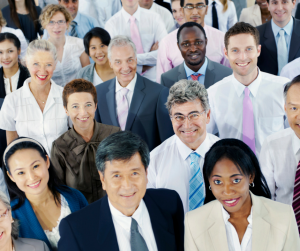 Sometimes it's not WHAT you know but WHO you know …
Do you have a special relationship with any members of the Alabama Legislature? Someone in your Sunday school class or a classmate from grade school? Maybe your son-in-law?
History has shown that a special relationship can make a meaningful difference when seeking support or opposition from legislators on important county issues, so ACCA is trying to match legislators to county officials and professionals with whom they have close ties.
PLEASE complete this online Legislative Contacts Survey – it's just 3 questions!
---
KEY DATES THIS WEEK
TUESDAY, JANUARY 10
• 6 p.m. | ACCA District Meeting #1, Monroeville
WEDNESDAY, JANUARY 11
• 10:30 a.m. | Alabama Boards of Registrars Legislation Task Force, Montgomery
• 1:30 p.m. | Solid Waste Task Force, Montgomery
• Last Day of Regular Registration | County Government Education Institute: CROAA Legal Considerations of Local Revenue, Prattville (January 25-26)
• Last Day of Regular Registration | County Government Education Institute: Fundamentals of the Emergency Communications District, Prattville (January 25-26)
THURSDAY, JANUARY 12
• 10 a.m. | PLAN2018 Kickoff Session, ACCA Office
• CANCELLED Association of County Engineers of Alabama (ACEA) Webinar
**Will be replaced later this month with a webinar on Facebook LIVE, date TBD
SATURDAY, JANUARY 14
• Early-bird Registration Deadline | NACo Legislative Conference, Washington, D.C., (February 25-March 1)
MONDAY, JANUARY 16
• Martin Luther King Jr. Day – ACCA office closed