This Week's Top 5 Things You Need to Know
PLUS… HOT TIP: Celebrating when #ALCountiesWork
PLUS… Key Dates This Week
1. Public Meetings on Statewide Transportation Plan Start This Week
The Alabama Department of Transportation is holding the first round of public and stakeholder meetings for the Statewide Transportation Plan update. The plan summarizes the current conditions of Alabama's transportation system and its needs and priorities for the next 25 years. GET THE DETAILS
Tuesday, Sept. 20 | Huntsville
Wednesday, Sept. 21 | Tuscaloosa
Thursday, Sept. 22 | Hoover
Tuesday, Sept. 27 | Mobile
Wednesday, Sept. 28 | Montgomery
Commissioners and county engineers are encouraged to participate so that the county voice is part of this important conversation about the future of transportation in our state.
2. Renewals for Workers' Compensation Self-Insurers' Fund Members
The 2016-2017 Workers' Compensation Self-Insurers' Fund renewal packets, which include a Renewal Statement and an Information Sheet, were mailed on Sept. 2 to each Fund Member's Workers' Compensation Insurance Coordinator. The Information Sheet must be returned no later than Oct.15 via email to mcollier@alabamacounties.org or fax to 334-263-7678. Questions? Contact Henry van Arcken at hvanarcken@alabamacounties.org or 334-263-7594.
3. Alabama Juvenile Justice Task Force Meeting
The Alabama Juvenile Justice Task Force will hold its second meeting on September 26, 2016 at 10 a.m. to continue discussions on the growing juvenile detention costs for county governments and other entities. Specifically, the task force was convened to develop recommendations for cost share reforms between county and municipal governments, cost cutting measures, case load reductions and the implementation of video conferencing. The Association encourages all county commissioners, county administrators and all other county employees concerned with these issues to attend the task force meetings. (The meeting will take place at the Department of Youth Services, 1000 Industrial School Road, Montgomery, AL 36117) For more information, please contact Chase Cobb at ccobb@alabamacounties.org.
4. Commissioner Education Schedule for 2017
The Alabama Local Government Training Institute, a partnership of ACCA and Auburn University, has released the schedule for 2017 with a great combination of required and elective courses. Commissioners newly elected in 2016 will be able to complete the mandatory 50-hour program in time to be recognized at the ACCA awards ceremony next August. The schedule is also designed to be convenient for commissioners who want to finish their mandatory program or advance into the optional graduate program.
2016-17 Schedule
Alabama Local Government Training Institute
5. "67 Counties, One Voice" on NACo Steering Committees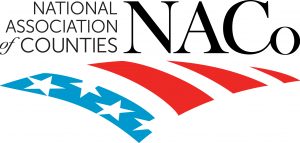 If anyone wondered whether the unified voice of county government was active at the federal level, all doubts would be erased with a quick look at this long list of Alabamians with responsibilities in the National Association of Counties, including the newly announced appointments to steering committees. Congratulations on your appointment! And gratitude is expressed on behalf of all 67 counties for your efforts to shape federal policies impacting counties.
Alabamians on NACo Steering Committees
The Association staff will send out press releases in the coming days to local media about these appointments. Please contact Terri Reynolds (334-263-7594 or treynolds@alabamacounties.org) if you have questions.
---
Hot 5′s Hot Tip

Celebrating when #ALCountiesWork
Social media is an outstanding way to recognize the achievements of elected officials and employees. Positive attention in such a public forum can be a real morale booster for hard-working staff members, and it can also build good will with other elected officials and gover

nment agencies.
Tips:
"Tag" the people and organizations featured – that ensures they see the good news.
"Tagging" the ACCA will ensure that others in the county family see the good things that are being promoted.
Please share your photos of good news to ACCA for social media use. We love to showcase positive news about county government! Email them to treynolds@alabamacounties.org.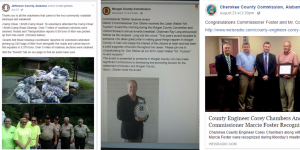 ---

KEY DATES THIS WEEK
WEDNESDAY, SEPTEMBER 21, 2016
25th Annual County Golf Bash
Last Day of Regular Registration | County Government Education Institute (CGEI) County Administration Update | Oct. 5-6
Last Day of Regular Registration | County Government Education Institute (CGEI) CROAA: Enforcement of Local Taxes & Licenses | Oct. 5-6
Ballots mailed for Local Government Health Insurance Board election | VOTE FOR BUTCH!
10:30 a.m. | Alabama Board of Registrars Task Force
THURSDAY, SEPTEMBER 22, 2016
10:30 a.m. | Association of County Administrators of Alabama (ACAA) Webinar