This Week's Top 5 Things You Need to Know
PLUS…Hot 5's HOT TIP | Association Office Closed Today
PLUS…Key Dates This Week
1. The Winning Team: Legislative Committee Meeting Recap
The newly-formed 67 member Legislative Committee met in Montgomery last week to discuss issues that will be faced in the 2018 Legislative Session. Members heard presentations from leaders on the state and county level, and were given the opportunity to meet with fellow commissioners to discuss communication and advocacy strategies to use in the upcoming year. The meeting in Montgomery was the first of its kind, and provided much positive progression for the 2018 Legislative Session. Click here to view photos from the Legislative Committee Pre-Season Meeting.
2. District Meeting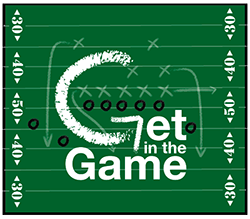 s Begin Tomorrow
This year's District Meetings kick off tomorrow in Henry County, home of ACCA Vice President David Money. These District Meetings are an essential part of preparations for January 9, when legislators return to the State House for the 2018 Legislative Session. Association staff will tour the state to hear from you and to share the recent developments on legislation that the Association wants to see pass – and fail. You are encouraged to pick the date and location most convenient for you and register online.
3. Gear Up with Legislative & Governmental Relations
Whether you are relatively new to county government or looking to brush up your skills for protecting and advancing county government at the Alabama State House, there is a timely course for you. The County Government Education Institute will offer a two-day class in Legislative & Governmental Relations on November 1 & 2. You will come away with a practical understanding of legislative lingo, process, tracking, and the Association's role that will be invaluable to you. There's still time to register, so click here!
4. Submissions for 2016-2017 SIDP Needed by October 31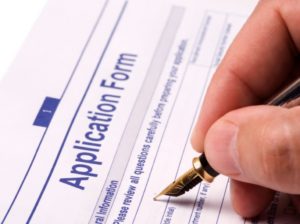 As the 2016-2017 Safety Incentive Discount Program (SIDP) comes to a close, county Safety Coordinators need to submit their SIDP application and documentation before the October 31 deadline. A new SIDP year began on October 1 and the 2017-2018 SIDP Guide is now accessible to county Safety Coordinators on the ACCA website. For information regarding SIDP contact ACCA Coordinator of Insurance Services Marcia Collier.
5. Addressing Local Challenges Through the Arts
The National Association of Counties – in partnership with Americans for the Arts – has launched the Creative Counties Placemaking Challenge to train local leaders from rural and mid-sized counties on how to advance arts-based economic and community development to address local challenges. Counties with populations of less than 250,000 are encouraged to apply today by clicking here. Selected teams will have the opportunity to attend a 2 ½ day training in Des Moines, Polk County, Iowa and will receive technical assistance and mentoring. Applications are due October 13th.
---
Hot 5's Hot Tip

Association Office Closed Today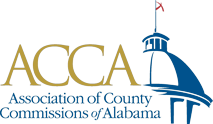 The Association Office will be closed today in recognition of Columbus Day. We will be back and prepared to serve our 67 counties tomorrow! 

---
KEY DATES THIS WEEK 
TODAY | MONDAY, OCTOBER 9
TUESDAY, OCTOBER 10
WEDNESDAY, OCTOBER 11
THURSDAY, OCTOBER 12
FRIDAY, OCTOBER 13
SATURDAY, OCTOBER 14